While most women my age are wishing and praying for the perfect partner, career or family, I'm praying for friends.
Not just the kind you only gossip with but REAL FRIENDS. The ones who take the time to call you and check how you're doing. When they ask, "How are you?" you're not afraid to give them an answer beyond "I'm good/fine". The ones who take the time out of their week to visit you, just as you visit them. The kind of friend you're not scared to bare your soul to, knowing that your secrets are safe with each other. Someone who believes in you when you stop believing in yourself and is your biggest cheerleader but isn't afraid to call you out on your crap. Someone to laugh, cry, dance, drink and go through life's ups and downs with, knowing that guys may come and go, but your friendship can ride these waves. A friend who loves my child as much as I love her child and would protect him or her as my own.
Basically, I'm looking for my ride-or-die chick(s).
After two years of a long distance relationship, Brad asked me to move to Australia with him. With a bit (ok, a lot) of hesitation, I accepted his offer to restart my life on the other side of the world. I was convinced that I would make lots of new friends in no time. With my plan to take over Australia in one hand, my passport in the other, I got on a plane and made the 24-hour journey to the Land Down Under.
Moving to Sydney, I approached friendship as I did dating. You've got to be in it to win it. I knew friends were not going to come knocking on my door. I had to go out there and chase it. If there's a method of making friends, I've tried it. I'm talking Meetup, paid social events, friendship speed dating and even starting conversations with random people in Costco (desperate times call for extreme measures).
Before each "first date," I did the usual song and dance of trying to find an outfit that says, "I'm cool, approachable, and laid-back." Then I tried to match that with the perfect shade of lipstick that says, "Please be my friend because I'm friendly and have good teeth." I was somewhat successful. My Facebook friends list grew steadily month-by-month, year-by-year. However, in my hour of need, I realised that the number of Facebook friends you have doesn't guarantee that someone will be there when you are in need.
At almost eight months pregnant, my husband and I decided to move to be closer to his job. (Looking back now, it was a terrible idea, but what can you do?) When our movers flaked out on us, I confidently called on the people in my life for help. After years of brunch, text messages and calls, I thought I would be able to find someone who would help. What I got instead was an overwhelming silence, but lots of Facebook likes and sad faces.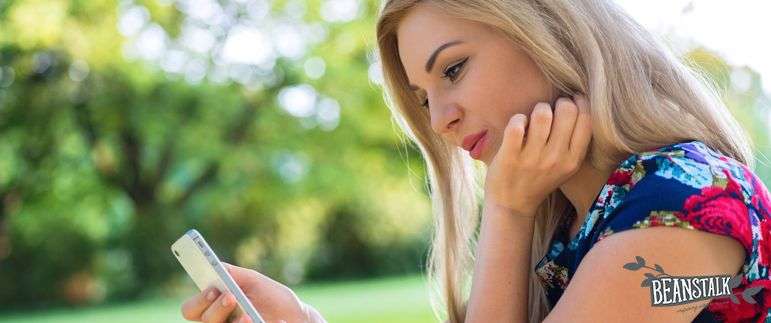 On Facebook, I have a total of 290 friends. In real life, during my time of need, I had zero. There is no worse feeling than feeling alone in a crowded space. It took three almost perfect strangers who sacrificed their whole day and bodies to help us move. That simple act of kindness from these people made the biggest impact on my heart. At that moment, I realised the importance of translating social-media friends into real-life connections.
In April 2017, my sweet boy finally arrived. When I first laid eyes on him, I knew I had to do everything in my power to ensure he had the support and love of real-world friends, not just social media friends to like his posts. My little boy and I need a village.
I'm sending out a satellite call for a village. A community made up of people from all walks of life, different experiences and with children of all ages. A community that will stand firm to support you in moments of weakness and be there as your greatest cheerleader as you conquer each of life's challenges. A village of mums and dads who will love and watch over each other's children as they would their own.
Parenthood at its best can be a time of great challenge. Those problems can seem a thousand times bigger when you're on your own. If we're all struggling, isn't it time to share the load and form a village of support for each other, so no parent is left alone to navigate parenthood alone?