Do you sometimes feel on edge when alone in your home, or with just your children? You are not the only one. When you hear an unusual noise halfway through the night and there's no one next to you to go and investigate, it's scary.
You need to feel safe in your home, as do your children. Here are our tips to feeling safe in your home as a single mum.
QUICK GUIDE TO FEELING SAFE IN YOUR HOME AS A SINGLE MUM
GET USED TO THE SOUNDS
When you first move into a house, listen for sounds. Every house has its own sounds and it can take a while to get use to them. What you first thought was a madman knocking on a downstairs window might turn-out to be the sound of pipes as your hot water system refills. It is no longer scary but a noise that suggests the house is preparing to look after you and your family in the morning.
GET A WIRELESS VIDEO DOORBELL
If you're like our household, we all jump when the doorbell goes as it's such a rare occurrence for someone to turn up unannounced. A video door bell is a clever solution to know who is calling. It is a doorbell connected to you phone whereby you can view the person standing at your door on your phone before choosing to answer it. There is a range available on the market at very reasonable prices and most are easy to install. Try the Wifi Smart Doorbell or the Wifi Vision.
SECURITY LIGHTS
Security lights are a double-edged sword when it comes to feeling safe in your home as a single mum. They are a good way to deter unwelcome visitors, but some are ultra-sensitive meaning they may come on if a cat crosses your yard, giving you the fright of your life. The answer: Make sure the lights are set-up properly and you know what will set them off. You can also get solar security lights which save on money and energy.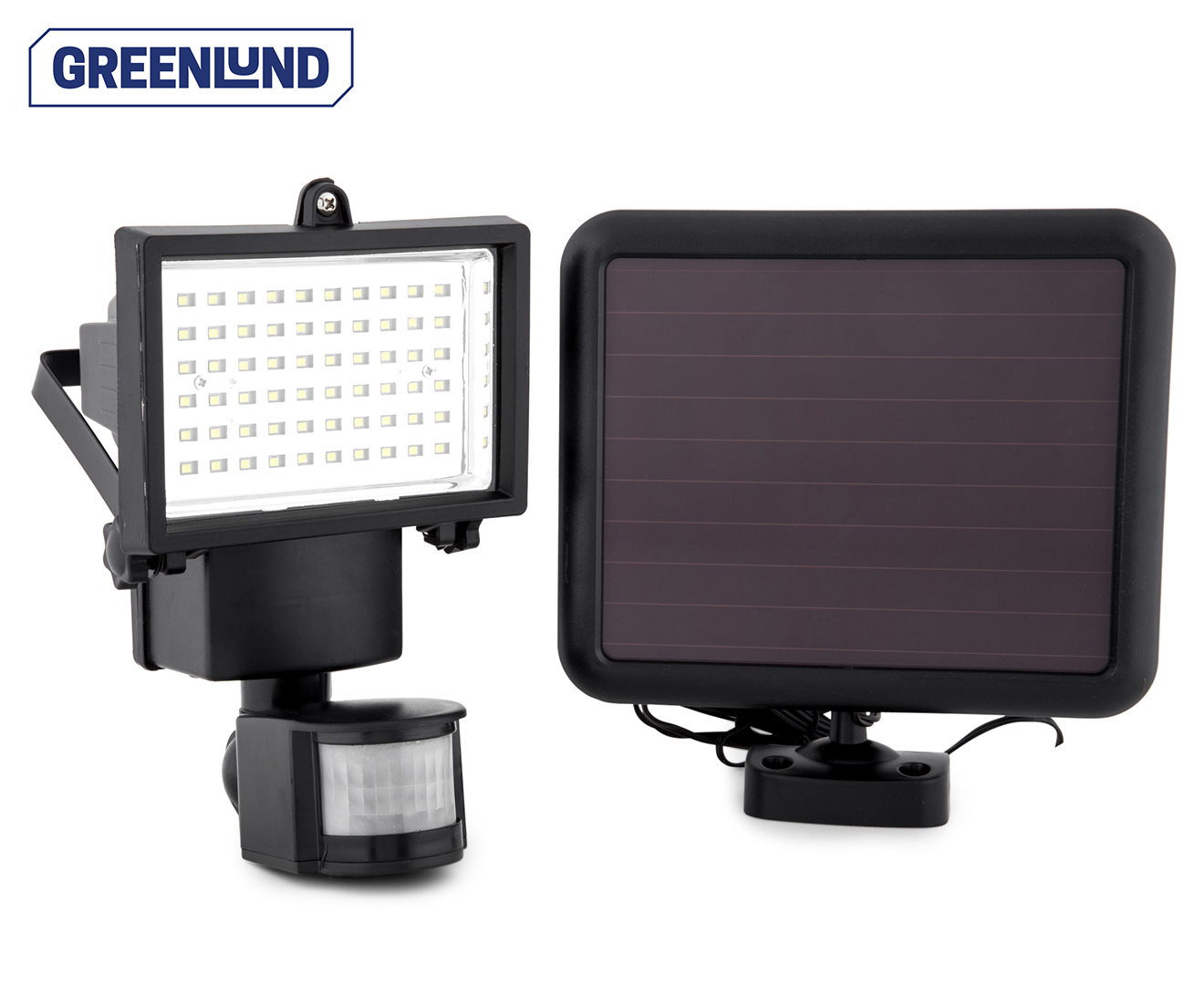 Stockist: Catch
QUICK GUIDE TO FEELING SAFE IN YOUR HOME AS A SINGLE MUM (CONT.)
SMART LIGHTING
Talking of lights, Smart lighting is taking-off and now very affordable. You buy the bulbs and you are able to control them from your Apple or Android phone. You can do all sorts of fancy things with Smart lighting, such as change colours, set-timers and dimming. But we like the fact that you can turn lights on and off around the home from wherever you are in the home, or if you are out.
BE FRIENDS WITH YOUR NEIGHBOURS
People-power is better than anything else when it comes to feeling safe in your home as a single mum. If you're on good terms with your neighbours, they will be looking out for you. Not only is this a comforting thought, but it can make all the difference if you need help fast, and you know they are willing.
BOOTS OUTSIDE
The 'work book' trick is an oldie but a goodie. Get an old pair of men's work boots and leave them outside your front door. The bigger the better! This suggests that a big burly man lives in your home, and could deter you becoming a target as a single mum household. If you don't have a man in your life who will donate a pair of boots, head to a charity shop and grab a pair. Best ever trick to feeling safe in your home as a single mum.
QUICK GUIDE TO FEELING SAFE IN YOUR HOME AS A SINGLE MUM (CONT.)
BE CAREFUL ON SOCIAL MEDIA
We all love to brag that we are heading to Bali for ten days, but it is not always the best move. You could instead post and thank the imaginary friend who is looking after your house while you go to Bali for ten days. Be careful announcing anywhere that your home will be empty. This even applies to having a night out. And don't think that your posts are restricted to friends only. A well-meaning friend may share your post and the wrong person sees it. Just be careful!
GET A PET
Dogs can make great guards for your home, but getting a dog is a huge responsibility so only get one if you have the time, energy and money to care for one. A cat won't have the same effect when purring at a burglar, but they can be great company for you and make you feel less alone, especially if the kids are with dad. Even birds can keep you company. I have my robot vacuum cleaner, who I chat to on a regular basis.
CLOSE THE CURTAINS
It seems obvious, or does it? When your home is lit-up from the inside on a dark night and your curtains are open, you may as well be on a concert stage. Passers-by can see everything! Make sure you close your curtains or blinds as dusk sets in. Be especially careful in the hot months when you need cool air circulating your home, as you still need privacy from outsiders.
OUR FINAL IDEAS FOR FEELING SAFE IN YOUR HOME AS A SINGLE MUM
REPORT ANYTHING STRANGE
If you see something strange in your neighbourhood, even if it isn't directly related to your home, report it. Be a part of keeping your area safe. If it doesn't seem right, it probably isn't. You can report suspicious behaviour to your local police station, Crime Stoppers or Neighbourhood Watch.
GET AN APP
There are a number of apps available to support people living alone. Many of them are for elderly people or those in need of care, but they are just as handy for us single mums. As well as many other features on offer, they will check in on you at your programmed times. If you don't respond they will alert a nominated family member or friend so they can make sure you are ok. Perfect if you have young children or are solitary when the kids are with dad. Eye On is a good starting point.
KEEP YOUR PHONE BY THE BED
If nights are particularly stressful for you and you feel unsafe or on edge, keep your phone close to you. You can change the setting to Do Not Disturb so your group chat in another country doesn't wake you every seven seconds. Put numbers into your phone of people you can call in an emergency. You can then relax and wind-down, knowing that help is just an arm-stretch away. This alone will help you to get a better night's sleep and have you feeling safe in your home as a single mum.

For more safety ideas to help with all kinds of situations on your single mother journey read: 16 Clever personal safety apps for single mums.