As the world buckles under the spread of the Coronavirus, shared parenting has become more challenging than ever. Should you change your routine? What about travel? Are you and your ex on the same page? There is no guidebook for parenting. And there is certainly no guidebook for co-parenting during COVID-19!
The reality is that no-one knows what to do. The situation changes daily and all co-parenting arrangements are different. Add to this, the emotional strain of simply parenting through such unprecedented times, and yep … it's ok to admit feeling stressed.
Here are some tips to navigate this difficult time whilst retaining your sanity and keeping your family safe.
CO-PARENTING DURING COVID-19: WHAT YOU NEED TO KNOW
CHILDREN COME FIRST
Always put your children first. The next however-many-months are unknown territory for everyone. If you are arguing with your ex, ask yourself this one question: How can we provide our child with the best and safest environment?
You will both have to make comprises for the sake and safety of your children. There are very limited mediation services available at this time, so give and take is essential from each parent to find solutions. An article from the Law Council of Australia puts it perfectly:
"The message and legacy of these days should be, as far as possible, that both parents and households worked together to find a solution that was as good as possible for the children."
PREVENTING THE SPREAD OF COVID-19 AS A CO-PARENT
We all play a vital role to help reduce the spread and protect those who are most at risk from contracting COVID-19.
When your children are in your care you have control over how this is done using social-distancing, hand washing and frequent cleaning. Leaving such important issues in the hands of your ex who you may not trust can be extremely hard.
Send your ex this Government Health link and explain that you are following these guidelines. Politely tell him that you would appreciate him following them too for the safety and protection of him, your children and the community.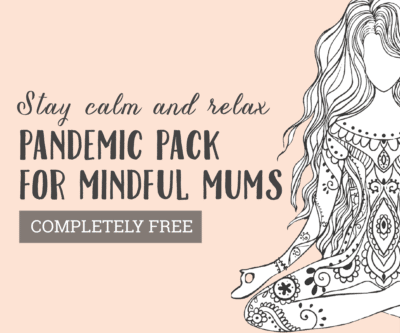 CHANGE-OVER DURING THE COVID-19 PANDEMIC
With an upheaval of normal routines, your handover time and location might change. If your normal venue is a school, childcare centre or other public venue which has closed, agree on another suitable place.
Suggest somewhere neutral and easy for both of you and where you can maintain social distancing practices.
AVOID UNNECESSARY CHANGE
With an uncertain future in which change can be forced upon us at any time, limiting unnecessary change for your children is advisable. Donna Cameron from The Couch says:
"Our children are anxious as well and they do not need unnecessary changes occurring for them, this will just increase their anxiety and effect their mental health."
Stick to your parenting arrangements where possible and keep everyday life ticking along as usual for as long as you can whilst adhering to Government Guidelines for the pandemic.
COURT ORDERS DURING THE COVID-19 PANDEMIC
If you have Parenting Orders it is very important to stick to them otherwise you will be in contempt of court. Having said this, your Orders will have been made when we still associated the word 'Corona' with beer, and are unlikely to contain clauses related to pandemics.
According to the Law Council of Australia:
"If your parenting matters are regulated by a court order or agreement, you must still meet your obligations under those terms unless a reasonable excuse applies. If arrangements become unclear or cannot be met e.g. quarantine, travel restrictions or because schools close, use common sense to find solutions to challenges. If you anticipate a change give the other parent plenty of notice and an explanation so they have time to adjust."
We suggest confirming any changes in writing should the matter arise in court at a later date. It is suggested that courts will be tolerant to absolutely necessary changes that are made in the interest of the child's health and/or safety, but these may need to be proved.
Follow Court Orders and Parenting Plans if possible to prevent issues with your co-parenting relationship, as well as causing less disruption for your children.
For more information about Family Law at this time see this article: Coronavirus and Family Law: What you need to know.
DON'T USE COVID-19 AS AN EXCUSE
Routines and care arrangements are likely to change during this tumultuous time. It is to be expected. Don't use the opportunity to take advantage of the custody situation or your ex. Now more than ever, understanding and respect is needed. At the same time, don't allow your ex to take advantage of you.
Co-parenting and the Coronavirus (cont.)
PARENT/CHILD CONTACT DURING CHANGED CARE ARRANGEMENTS
Parenting arrangements could change and your children spend more time than usual with one parent due to travel restrictions, self-isolation or quarantine. If this happens, be sure to facilitate communication between the children and the parent they are not with. This can be done by phone, FaceTime or Skype.
Not only does this help children to feel connected and less worried about the other parent, but it is important to show you have encouraged this should the matter arise in court at a later date.
RECOGNISING THE SYMPTOMS OF COVID-19
According to Health Direct the common symptoms of COVID-19 include:
Fever
Flu like symptoms, such as coughing or sneezing
Difficulty breathing
Sore throat
Fatigue
If you are concerned your ex does not know this, tell him. You can even send him this handy Symptom Checker. Explain you will notify him if you or the children develop any of the above-mentioned symptoms, and you would appreciate the same in return.
This will allow you to make the next decision together and as quickly as possible.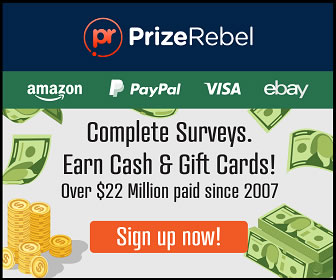 SELF-ISOLATION, QUARANTINE OR LOCKDOWN WHEN CO-PARENTING
Ideally, talk to your children's father about what will happen in the event of self-isolation, lockdown or quarantine. Depending on the circumstances, you might be able to choose which parent they live with for the 14-day period. Points to consider include:
Which house the children are most comfortable in. One may have more toys, rooms, beds, space, private garden
You and your ex's work arrangements i.e. if one of you is working from home but the other is not, the children will be better placed with the non-working parent
You and your ex's health issues i.e. is one parent immune compromised and the other better placed to care for you children should they become ill?
When you have made this decision, limit contact with the other parent. Use the earlier mentioned suggestions of Skype, Facetime or a simple phone call to keep contact consistent and abate worries that your children might have for the parent they are not with.
SHARE INFORMATION BETWEEN CO-PARENTS
With a mass of reliable, questionable and damn-right ridiculous information, knowing what advice to follow is hard. If you or your ex has access to concise information i.e. you work for government or healthcare then share knowledge between you.
Not only is it imperative that we have correct and recent information to allow us to care for our families, but sharing it with your ex is a sign of goodwill.
TRAVEL ARRANGEMENTS FOR YOUR CHILDREN
If your children have future travel plans such as a holiday or interstate flights as part of your parenting arrangements, you and your ex must decide if they go ahead.
Should you be unable to reach a decision, follow current government guidelines at the SmartTraveller website. Be aware these change regularly.
TALKING TO YOUR CHILDREN ABOUT THE CORONAVIRUS
If possible, discuss with your ex how you will both talk to your children about the Coronavirus. This includes:
Your plans for co-parenting
Immune comprised or elderly relatives that your children are concerned about
What will happen if school closes or quarantine occurs
If your children have access to social media then they are exposed to a myriad of opinions and non-expert advice. It will be comforting for them to receive the same messages and facts from both parents to guide them through the uncertainty.
CO-PARENTING FINANCES
Everyone will be financially impacted by the Coronavirus, mostly negatively. If your ex has lost his job or is suddenly facing an uncertain financial future be as understanding as possible regarding maintenance. If you are still working, you may suddenly be better-placed financially than he is!
The Child Support Agency (CSA) has a compromised workforce and is will be inundated with 'change of circumstances' so don't expect estimations to be updated any time soon.
USE THIS TIME FOR PEACE
Amid the chaos and confusion of the Coronavirus, we are already seeing extraordinary acts of kindness. Could this crazy time actually bring peace to your co-parenting relationship?
Reach out to your ex, make sure he is ok and let him know you are there for him. Showing compassion for each other could have a positive effect on your co-parenting relationship now … and into the future.