This article about books to help you help your kids through separation was last updated in 2022.
Breaking-up is hard. With children it's harder still.
Alongside a myriad of other questions, you might be wondering
How to talk to them about your separation?
Whether to be brutally honest, or not?
What they might be thinking but haven't voiced?
Whether to put on a brave face, or bare all?
What you can do to assure them everything will be ok?
Whether certain behaviour is caused by the separation and how to handle it?
How can you make the journey easier for them?
The list is endless.
If you're in need of solid, workable support, look no further than these great books to help you help your kids through separation.
Helping kids through separation is a priority for parents. This complete guide written by the founder of the Centre for Separated Families provides practical strategies like parenting plans and meetings to resolve conflicts during and after separation. It helps parents remain close after a relationship breakdown for their children's well-being.
Recommended for: Separated parents who want to stay close for their children's sake.
Parenting Apart is an essential resource packed with empowering tips for parents to help their kids through separation. Divorce coach Christina McGhee examines important and difficult issues for separated families and offers practical advice to help parents and kids navigate their emotions during this time. She also helps you deal with family law issues and a difficult ex.
Recommended for: Separated parents and support professionals.
Many divorce books are big on theory but lack practical advice. This book is an exception. Based on the latest research findings, Dr. Robert Brooks offers quick access to proven strategies that parents can use to help kids through separation. Learn 50 realistic strategies and actions steps for every imaginable issue that may arise when a marriage ends.
Recommended for: Parents who want realistic, sensible tips to help their kids thrive through separation.
Divorce is life-altering for everyone involved, but it need not be a tragedy for your children. This book is filled with wisdom on topics like responding to your child's feelings, how divorce affects development, dealing with challenging behaviour, and more. You'll learn to adopt positive emotional habits to communicate more effectively with your ex and be great co-parents.
Recommended for: Parents who want to be effective communicators and co-parents.
Family Breakdown shows parents that raising happy, resilient kids through separation is possible. The book is a complete guide to minimising the impact of separation and dealing with difficult decisions. Parents will discover the effect of divorce on children of different ages, ways to help them cope, and strategies to deal with financial and legal matters.
Recommended for: Separating parents, their new partners, extended families and support professionals.
This book is a godsend for parents in the middle of a high-conflict divorce or separation. It is filled with practical tips to help you manage intense and difficult emotions whilst creating a loving home for your kids. You'll learn skills to break the cycle of negativity, deal effectively with shame and blame, and communicate in a healthy way.
Recommended for: Parents in a high-conflict separation who want to make their children a priority.
This book is essential reading for religious parents who want to help their kids through separation. Written by a clinical psychologist and Christian counselor, it offers specific ways to ensure your children's healthy development post-separation. The book deals with spiritual issues surrounding divorce, common mistakes made by divorced parents, and building a blended family.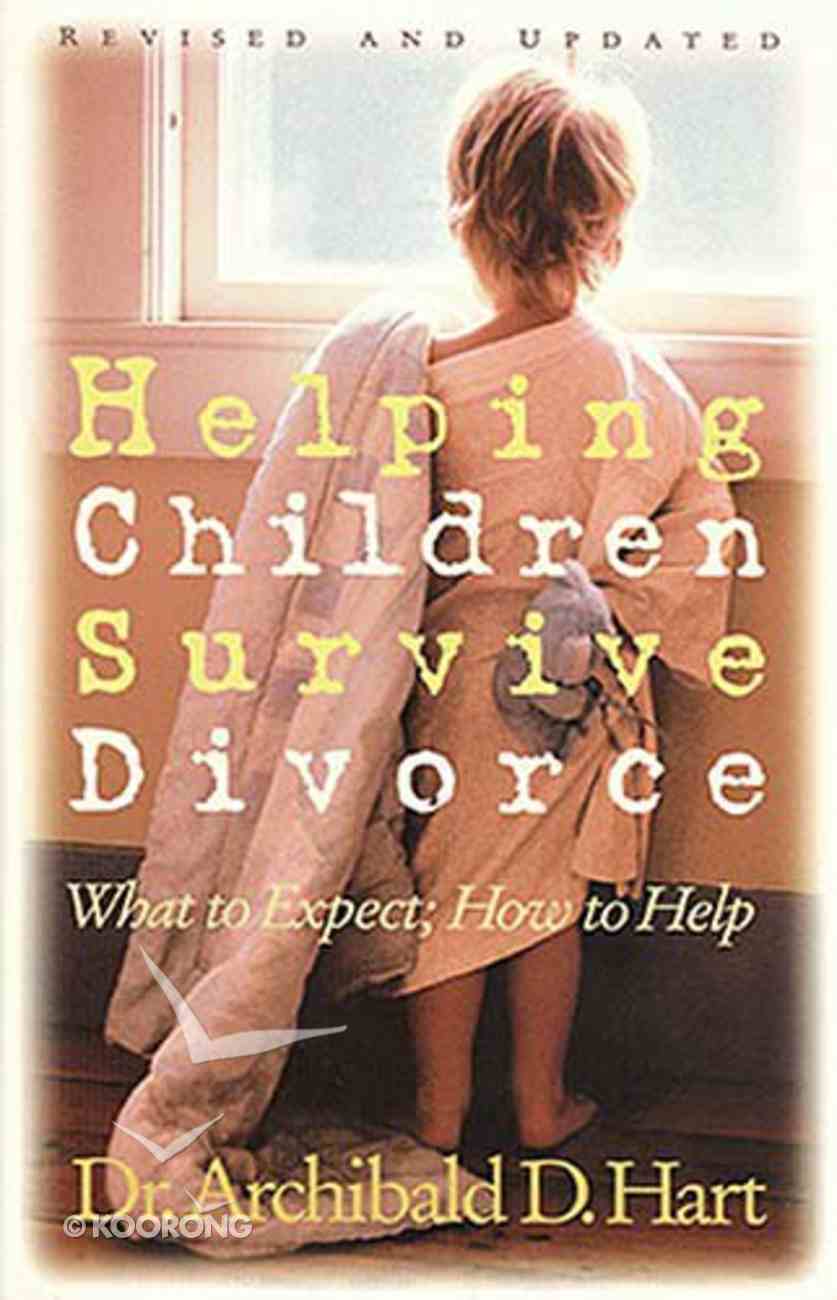 Recommended for: Religious families coming to terms with separation or divorce.