Choosing a home internet provider can sometimes feel confusing. There are different types of broadband service available, the industry is laden with jargon and there are so many deals to choose from that it can be hard to know where to start.
But a little bit of knowledge can go a long way towards finding the right kind of plan for you, with potential cost savings to be made.
WHAT ARE MEGABITS AND WHY ARE THEY IMPORTANT?
The first thing you need to understand when looking into home internet provider is what "megabits per second" or Mbps means. Mbps is a universal method used to measure how fast data travels along the network. More Mbps means a faster connection, less means a slower one.
The number of Mbps is also the capacity of your internet connection. The thing to bear in mind is that your home internet is a shared resource. Each task you do online occupies a certain amount of this capacity and with each new user and task on your connection, the remaining capacity drops. So if you're streaming Baby Shark You Tube videos for the kids then the internet may be slower for everyone else using your connection. That may not be ideal if you want to stream something on Netflix or Stan at the same time, especially in high definition.
As a rule of thumb, your internet will need to be faster if you have a lot of people and devices accessing that connection.
There are many types of broadband service available but let's focus on your most likely connection type: an NBN service.
WHAT IS THE RIGHT NBN SPEED FOR MY HOUSEHOLD?
The first thing to work out is which NBN service suits your needs for a home internet provider. Data allocation used to be a key consideration, but nowadays the majority of NBN deals offer unlimited data or more data than almost anyone could need.
Today, it's the speed of your internet connection that's most important and choosing an unlimited data plan will rarely mean a big difference in price. This gives you one less thing to worry about and you can focus on working out how fast is fast enough for you.
A good starting point is to see what kind of speed your current connection gets and use your experience with those speeds as a benchmark for what you might need to change to. To get an idea of the speed your current service delivers, run a quick speed test. That should help guide you towards which NBN speed tier would be best for you.
WHAT ARE SPEED TIERS?
The National Broadband Network comes in several different technology types. Seven of them in fact. They include:
Fibre to the Premises
Fibre to the Node/Fibre to the Building
Fibre to the Curb
HFC Cable
Fixed Wireless
Satellite / Sky Muster
Importantly, you don't get to choose which technology is used to connect your home to the NBN. The specifics of the rollout have been decided on by NBN Co based on which technology works best at each address.
The table above indicates the maximum speeds you can get on each NBN speed tier. However, the actual speeds you get at home will still be dependent on the NBN plan and provider you choose, and congestion during peak hours (this is what is meant by 'evening speeds'). Expect to only achieve about 80-90% percent of these speeds during the peak hours of 7 to 11pm.
The table above indicates the maximum speeds you can get on each NBN speed tier. However, the actual speeds you get at home will still be dependent on the NBN plan and provider you choose, and congestion during peak hours (this is what is meant by 'evening speeds'). Expect to only achieve about 80-90% percent of these speeds during the peak hours of 7 to 11pm.
NBN 50
If you're not sure what kind of NBN plan to pick, we typically advise trying a no-contract NBN 50 plan first. These plans are your best bang for buck option as they provide a significant speed upgrade over most ADSL connections and are pretty affordable. Testing out a no-contract option first will stop you from getting locked into a service you're not happy with.
They're also a good option for families – households with between two and four people. An NBN 50 plan will ensure everyone in your household is able to do what they want online, whether it's streaming movies and music, online gaming or video calling family and friends.
NBN 100
These plans are the best for large households and anyone who regularly downloads or uploads large files. If you are managing a tribe of children every day then games will download for them much faster, and videos and movies will stream smoothly so everyone from the kids to grandma can get online and binge their favourite shows at the same time and on different devices.
However, as you may expect Premium comes with a higher price tag and you'll tend to pay about $20-30 more per month for an NBN 100 connection over an NBN 50 plan. The maximum speeds are twice as fast but ask yourself if you'll make use of them.
NBN 25
These plans are best suited for a one or two person household. There's not much you can do online that needs a faster speed than NBN 25, but you may notice slower speeds if multiple people are using your connection at once. If there are just two of you in the house then an NBN 25 may be right for you, particularly as they tend to come in between $10 – $20 cheaper than NBN 50 plans, which means a significant saving if the speeds are workable for you.
NBN 12
NBN 12 services give you roughly the equivalent performance as you'd get on an older ADSL2+ connection. While still enough to stream high definition video from the likes of YouTube and Foxtel Now, an NBN 12 plan may only be suitable if your household doesn't have heavy internet users, or you rarely use streaming video services.
There's also no longer much of a discount to be had by picking an NBN 12 plan. Given an NBN 50 plan is four times faster, there's little reason not to get the faster plan when they're both practically the same price.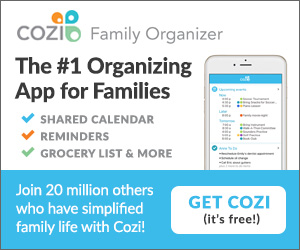 HOW DO I COMPARE THE HOME INTERNET PROVIDER MARKET?
Once you feel confident about the speed of service you want to get from your home internet provider, the next step is to compare what deals different providers are offering. Australia's telco market is very competitive with providers large and small regularly offering attractive promotions to gain new customers, so visit different home internet providers websites or use a comparison service to filter through the many options.
If an NBN connection is available to you then we'd recommend taking one up. And it's definitely worth considering smaller home internet providers such as Aussie Broadband or Tangerine. Choosing one of the smaller brands you haven't come across before could deliver great savings. That said, over recent months Optus has been recording the fastest peak evening speeds, according to the ACCC's 'Measuring Broadband Australia' report.
HOW DO I SET-UP OR CHANGE MY INTERNET PROVIDER?
After you've picked the service you want, make sure you're not still under contract with your current provider as it's possible you could be hit with early cancellation fees. It may be worth contacting your ISP to find out how much it will cost to leave early if you're very eager to make the change.
Once you're out of contract, all you need to do is place your NBN order (either online, via the phone, or in a retail store), and your new ISP will take care of switching your internet service – and your landline number if you have one – over to your new plan.
Your new NBN provider will organise an installation date and time, plus guide you through anything else you need to know to get connected.
A NOTE FOR THE RENTER
If you rent then make sure you have your landlord's permission before installing, and if you live in a unit or apartment you may need to double-check with your building's management or strata before hooking up your service.
WILL I EXPERIENCE DOWNTIME WHEN I CHANGE INTERNET PROVIDER?
Be prepared for a small period of downtime between switching off your ADSL and switching on your NBN service. If you're without internet during the changeover period for more than three days, your carrier is obliged to offer an interim service while you wait.
If you're already on the NBN but want to change providers then the process should be straightforward, thanks to an industry-wide agreement on switching protocols. It's possible to be connected to your new NBN provider on the same day that you make your order – it could even take less than an hour.
WHAT ABOUT THE MODEM?
When it comes to equipment, nearly all NBN plans include a new NBN-ready modem which will probably be bundled into the cost of your plan if you're signing a contract. Or you might be charged an up-front fee for the modem if you go down a no-contract route. While getting the NBN installed is free, some providers may charge you a service set-up fee, particularly if you've chosen a contract-free option.
If your new ISP is asking you to buy their modem and you already have one that's NBN-ready, it may be worth contacting them to see if you can negotiate.
However, if the modem comes free with the plan then why not upgrade and get yourself a newer one that might serve you better?
NO NBN? HOME WIRELESS BROADBAND
Home wireless broadband is the alternative where NBN doesn't work out.
Home wireless is internet designed for a home connection that is delivered over a mobile network – the same networks utilised by your smartphone. But it's important to note that the quality of your mobile broadband connection is dependent on mobile signal. If you don't get good mobile reception at your house, home wireless is probably not a good option.
Home wireless plans can offer download speeds of up to 100Mbps. However, our real-world testing has generally found speeds of between 20Mbps and 50Mbps are more achievable. It's also important to note that many home wireless plans have their speeds capped to 12Mbps, which is equivalent to NBN Basic speed (NBN 12). Be sure to check speeds offered before signing up, so you know what you're in for.
If you're not a big internet user then you may even get by with a smartphone's data plan, but we wouldn't recommend it for a family with kids, homework to do and Netflix to watch.