Nobody likes break-ups, they are messy and heartbreaking, but sometimes they are necessary. If your relationship is no longer working, or one of you is no longer happy in the relationship, then the best thing to do is break-up. 
But break-ups can be difficult, especially if there are children involved. If you and your partner have children together then you need to think about them too during the break-up.
Sometimes you can't stay together for the kids. Having a toxic relationship can be more harmful than separating for your children. So, if you are thinking about breaking up with your significant other, here is everything you need to know about how to keep your break-up civilised.
DIVORCE RATES
Divorce is a pretty commonplace thing that happens all around the world. In 2017, there were 40,032 divorces in Australia, 102,007 divorces in England and Wales, and 787,251 divorces in the United States.
Couples get divorces and break-up for a whole range of reasons, if you are thinking about leaving your partner but afraid what this will mean for your children then find out how you can have a more civilised break-up.
4 WAYS TO KEEP YOUR BREAK-UP CIVILISED FOR YOUR CHILDREN
Your children will be able to deal with your break-up better if you keep things civilised between you and your partner. Staying strong and acting responsibly during a break-up will help you both move on. Plus, it will ensure that your kids learn valuable lessons about how to deal with difficult situations.
1. CREATE A PLAN WITH YOUR PARTNER
 The best way you can keep the break-up civilised is by creating a plan with your partner. Sort out the logistics of the break-up, i.e. who will be moving out, who will live with the children and when, as well as how much time you both get to spend with the children.
According to aboutwomen.com.au, you need to think of all the big and small details about how the break-up will affect your children. You also need to think about what kind of questions and worries your children will have about the break-up and prepare answers and solutions for them.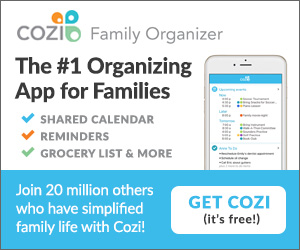 TELL YOUR CHILDREN TOGETHER
Telling your children about the break-up together is the best way to let them know what is going on. It shows that you are a united front and still both their parents, even if you will no longer be with each other.  
When you tell them, make sure the timing is right and that you are in a comfortable place (such as at home) so that your children feel safe as they might be confused or frustrated about your break-up.
LET YOUR CHILDREN ASK QUESTIONS
Uncertainty will be very strong in your children's minds and emotions, so make sure you encourage them to ask any questions that they might have. Open and honest communication is the best way for your children to understand what is happening.
You should also make sure that they don't blame themselves for your break-up. Let them know that you both love them regardless of if you are together or not, and that they are safe.
DON'T TALK ABOUT YOUR EX
When you are going through the break-up it might feel like you want to say bad things about your ex, especially if the split was hard. However, children are very impressionable so make sure you don't say anything bad about your ex in front of your children.
This also applies after the break-up, don't bad-mouth your ex at any time, because if you do then this could affect the relationship that your children have with their father.