Millions of visitors' flock to Australia's southern city of Melbourne each year. Some travel from other parts of Australia, while many are visitors from other countries.
Any time of the year is a great time to visit Melbourne, as there is so much to do and so much going on year-round. However, visiting in the spring (September-November) is one of the very best seasons, and in this post, we'll take a look at the reasons why.
THE WEATHER IS AWESOME
Being so far south and situated right on the edge of a huge, sweeping bay, Melbourne can experience some very unpredictable weather throughout the year. It's famous for being a city that experiences all four seasons in one day. And while this scenario can certainly unfold during the Australian spring, it's less likely to occur during September, October and November than at other times of the year.
While that's not set in stone, spring really does produce some fantastic weather for sightseeing and getting out and about and exploring this unique city. It's not too hot or cold, you'll get quite a few sunny days, and there is less chance of heavy rain or days of poor weather.
Summer can get very hot, winter can be pretty cold, and autumn weather is somewhat less predictable.
Spring really is the ideal season to visit the Victorian capital city.
THE SPRING RACING CARNIVAL
Australia is famous for its top-class thoroughbred horse racing, with one of the world's most famous racecourses – Flemington Racecourse – located right in the heart of Melbourne.
Spring sees the start of the Spring Racing Carnival, during which some of the country's most illustrious horse races take place. Races such as the Caulfield Cup, the Cox Plate, Victoria Derby and the most famous Australian race of all, the 2019 Melbourne Cup, set to be the biggest ever.
The Melbourne Cup Carnival takes place during the first week of November and actually encompasses 4 massive days at the races, with the main event, the Melbourne Cup, held on the very first Tuesday of the month.
Whether you're a horse racing fanatic or know nothing about it, it's definitely party time in Melbourne at this time of the year, so there's loads of entertainment and fun to be had by visitors of all ages.
MELBOURNE FASHION WEEK
If you like your fashion, festivals and classy parties, then September is an opportune time to visit the city as it plays host to Melbourne Fashion Week early in the month each year. Many of the parades and events are free to watch, but you may find yourself blowing your budget on a whole heap of new and trendy clothes.
There are fashion exhibitions indoors and outdoors, runway style shows, and small pop-up fashion stores, there exclusively for Fashion Week.
It doesn't matter whether you're male or female, or what your style is, there's something to suit everyone's tastes, and like anything that happens in Melbourne, Fashion Week is accompanied by some awesome parties.
DO YOU LOVE ITALIAN FOOD?
In late October the city plays host to the Carlton Italian Festa, located in the suburb of Carlton, just north of the CBD.
Carlton is renowned for being the Italian district of Melbourne and boasts some of the very best Italian restaurants in the world, as well as pizzerias and cafes serving sumptuous coffee.
During the Festa, you'll truly be spoilt for choice. You never know, if it's not already, Italian food might just become your favourite after attending the Carlton Italian Festa.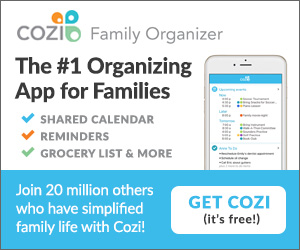 MELBOURNE FRINGE FESTIVAL
Melbourne is quite famous for being a city of festivals, as there is some form of the festival taking place at all times of the year, and many of them truly are world-class affairs.
From mid to late September the Fringe Festival takes place.
The Fringe Festival is a festival that celebrates the arts in all its forms. There are films, dancing, musicals, and all sorts of performing arts taking place. Some shows are very contemporary while other performances are downright unusual.
It's a very unique experience, and with the event running for over 2 weeks, there is plenty of time to take it all in.