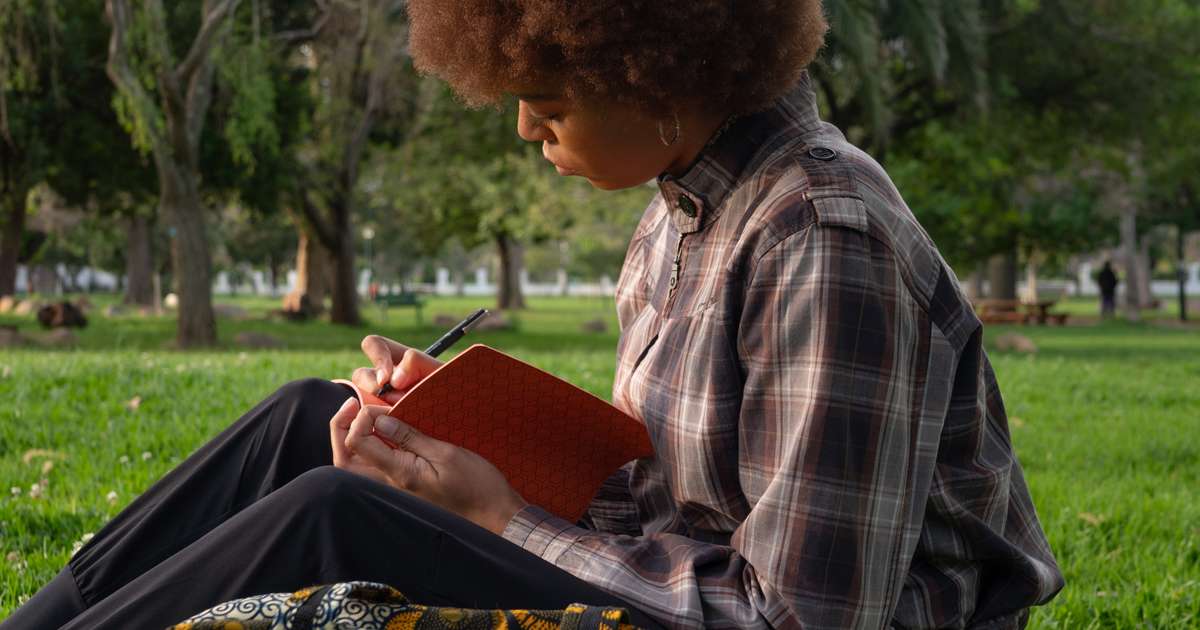 Have you ever noticed that most people concentrate on the negative things in their lives? Or on all the things they wish they had. As opposed to realising and appreciating how many blessings they have in their lives.
Not realising that when you are continually comparing yourself to others, you will always come up short and feel in lack.
Though today, I'd like to assist people to flip the perspective.
Let's look at why and how a daily gratitude practice can be a total game changer in the way you view life.
After all, aren't we here to continually grow, as we live and love, each and every day!
WHY DAILY GRATITUDE IS THE EASIEST WAY TO HAPPINESS
Why Gratitude?
To begin, let's look no further than the 'Law of Attraction' – the 7th of the 12 universal laws.
The Law of Attraction demonstrates:
"How we create the things, events and people that come into our lives. Our thoughts, feelings, words, and actions produce energies which, in turn attract like energies. Negative energies attract negative energies and positive energies attract positive energies."
Ok, that's pretty straight forward. If you want positive things, events and people in your life you must become positive first. And the reverse works also.
Have you ever stopped and listened to the way you talk and think? Are you more positive or negative?
I love this law. It really makes you stop and think. To listen. Not only to yourself though to others as well. Most people are too busy in the blame game to stop and take responsibility for the people, events and things currently (and previously) in their life.
Granted this is not an easy concept to embrace. Especially when a whole lot of crap has happened in your life.
I always love the idea that 'no-one does anything to you, they do it for you.' Another not easy concept to embrace. Though, Wayne Dyer the American 20th century philosopher and spiritual teacher, said it so eloquently,
'With everything that has happened to you, you can either feel sorry for yourself or treat what has happened as a gift. Everything is either and opportunity to grow or an obstacle to keep you from growing. You get to choose.'
I have found that the quickest way to unwrap the gift is to start a daily gratitude practice.
You see, when you take the time to start writing about all the benefits you have received from both positive and negative events, you begin to clearly see all the growth you've had. The person you've become. How you've found your voice. How you've set your boundaries. How you've grown to love and respect yourself and then others.
This leads you to a place of love and gratitude. Promise!!
Source: Live Live By Design
The Benefits of Gratitude
Writing daily in a gratitude journal was one of the rituals I embraced in 2012, as it assisted me to heal after Dan my 27-year-old son's passing in July 2011.
I can honestly say today, I am in love and gratitude in relation to Dan's passing. I love the person I have become and I would never have woken from my ground-hog daze without having his guidance from another realm
Now, please, do not misunderstand me. I wish he was still here, making me laugh, annoying me, growing and fulfilling his life, and sharing his ideas. Though, as that is not possible, I have chosen to see all the good he is doing from the other side.
As much as I loved being his mother and having him here. I also know that personally he has helped me more toward 'fulfilling my purpose' since his passing than he did whilst he was in this realm. I swear he constantly plants these ideas into my head. How else could have I created all my books, gratitude journals, on and offline courses, online TV show, podcast and much more? The list is endless and I know he has a lot more instore for me…. Way beyond my current comprehension!
Thank goodness my daily gratitude practice assists me to be more positive and raise my vibration.
Ok, I get it you are probably thinking, OK it sounds like it's worked for you Karen, though will it for me?
Well the good news is that, study after study has shown the importance of gratitude, and it's essential, positive impact on our social, physical, psychological and emotional well-being.
These modern scientific results are merely a capstone on the echoes of age-old wisdom which has been whispering about the importance of an attitude of gratitude, since the beginning. There are many ways and reasons that gratitude is inherent to our basic happiness.
Practicing gratitude is one of the best methods for improving over-all satisfaction with life, and other feelings of appreciation, optimism and joy.
Gratitude lowers anxiety and decreases, even eliminates depression. It strengthens our immune system, and encourages us to be more health conscious, all while fuelling us to take better care of ourselves. Gratitude is the key to deep relaxation and better sleep. Gratitude promotes a spirit of forgiveness, peace and cooperation – even in difficult, stressed, or strained relationships. Gratitude directly relates to our resilience, and increases our levels of commitment, tolerance and ability to connect with our friends and family.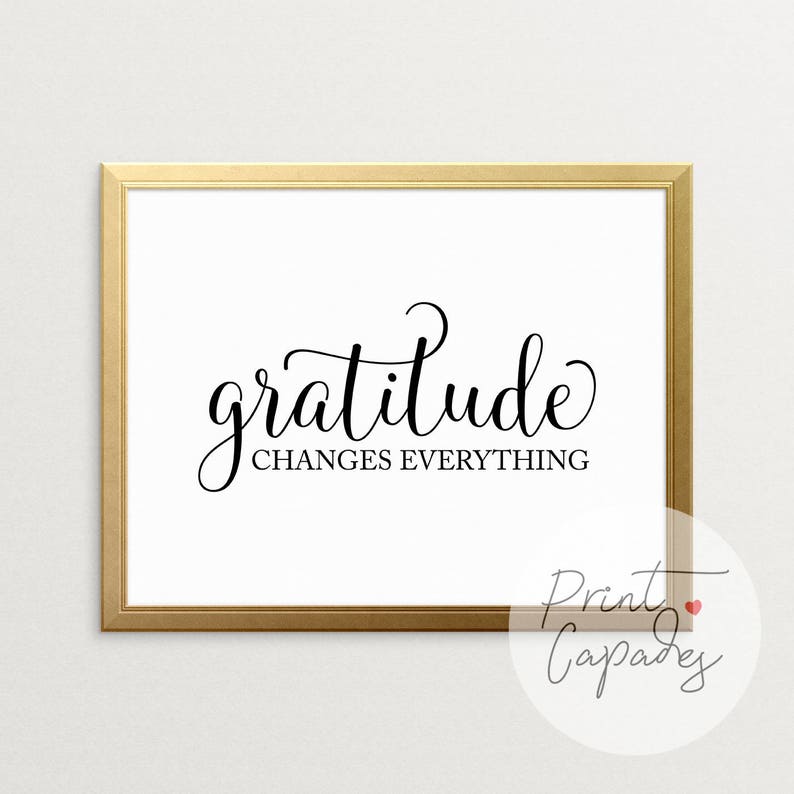 Source: Etsy AU
Why daily gratitude is the easiest way to happiness (cont.)
Some Finer Points For Your Daily Gratitude Practice
It really does not matter what journal you use for your practice, what matters is that you start one.
Here are some suggestions you may like to adopt, so you receive the upmost from your daily Gratitude writings:
Feel what you write – Believe it. – As you write, evoke as many senses as possible (e.g. see, feel touch, taste, hear), as this allows the gratitude to be more meaningful allowing it to flow directly into your heart and the heart of every cell in your body.
Try to write three to five things per day. Though some days this may be less, and that's perfectly ok. There is no requirement to stick to the same amount each day.
If you miss a day. That is OK. Start again tomorrow.
See the daily practice as a blessing. Not another chore to get through. Feel grateful that you can make a list of things that make you feel grateful.
Look to the people. Be more grateful for the people in your life rather than the things.
Expand your awareness. The more you do this, the more you'll start to really appreciate what a gift life is. The world is beautiful. Learn to really experience ever part of it.
Be positive. Embrace your gratitude journal as a "purely positive" exercise.
We all have these moments in life where we will be changed forever. It is always our choice as to if we were changed for the better or not.
Your daily gratitude practice will assist you to make sure it's for the better.
Remember: 'It's not joy that makes us grateful, it is gratitude that makes us joyful'.