Purchasing a new family home is one of life's most exciting adventures.
However, with so many things to consider, it can be confusing trying to figure out exactly which home will suit your individual needs the best.
Fret not, here we look at what you should focus on when purchasing a family home, so read on to find out more!
Location, Location, Location

Whether you are looking to purchase an established rural property or a home and land package in Sydney, location counts.
One of the main questions people ask when choosing the ideal location for a new home is the distance to local amenities. These include schools, parks, shopping centres, train stations, doctors clinics and supermarkets. Having schools and amenities conveniently located is a huge selling point for many families, as it takes the stress out of getting the kids to school on time.
Picking a location that you know is safe and secure is also a top priority. The last thing you would want is for your family to feel unsafe in your new neighbourhood. Ensure that your potential neighbourhood has low crime rates and a friendly community. Safety is of utmost importance, so do you research into locations before putting your money down on a home.
Look Into The Ideal Floor Plan
The floor plan of your family home is important in how suitable it is for your children and/or pets. We recommend avoiding floor plans that don't suit your family activities on a day to day basis. If you have a newborn, the last thing you need is to navigate up and downstairs in the middle of the night. Stairs can also present a safety concern if you have inquisitive toddlers with an explorative spirit. We often recommend that families search for an open floor plan, as it offers fewer nooks and crannies for your children to crawl into. Parenting is stressful enough as it is, so reducing the amount of potential worry is key when purchasing the right property for you.
Low Maintenance Living

Regardless if you're a family of two or six, low maintenance living is essential. Things can get overwhelming when trying to raise a family on your own, so focus on making your home as low-maintenance as possible. A home that requires minimal upkeep offers you more time to focus on more pressing matters in the day, and will also save you money. We recommend choosing tiles and floorboards over carpets, blinds over curtains and a backyard that isn't going to require you to mow the lawn every week.
Do You Have Enough Yard Space?

Whilst you may be satisfied with a small patio or deck in the backyard, do consider that children often need larger amounts of space as they are growing up. In today's world that is ruled by technology, smartphones and tablets, it is important that your children get in touch with nature. The perfect way to do this is by ensuring that your family home offers enough outdoor space for your little ones to spend some quality time in.
Studies have shown that children who play outdoors not only keep healthier than other children but also develop higher social skills and levels of creativity, so yard space is definitely something to consider when choosing the ideal home.
The Kitchen Is The Heart of The Home

Everyone knows how the kitchen is the heart of the home. This is why you should pay close attention to your kitchen when purchasing a family home.
Kids love to eat and some even love to cook. This is why you should look for a home that offers you a sizeable kitchen with enough pantry and storage space to keep tummies full and satisfied. An open plan kitchen with an island is also a fantastic option as kitchen islands can double up as breakfast bars where everyone can have their cereal in the morning before rushing off to school. Keeping curious fingers away from hot stoves and knives is of utmost importance which is why your ideal kitchen should also be easily gated off to keep children safe when you are busy preparing a meal.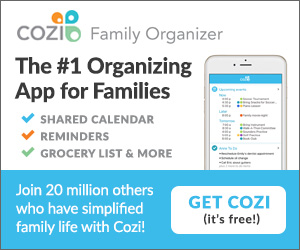 Is There Room for Improvement?

Last but not least, the ideal family home will offer you room for improvement. Ensuring that your home will serve all your needs for years to come is something that families should definitely consider before jumping the gun.
When choosing your home, it is important that you look into whether the existing floor plan can cater to changing lifestyles. Does the home offer you the ability to upgrade and renovate in a few years as your needs change? Can you add an additional level to the existing home for more space down the road? If it is clear that a home will only cater to your needs for a couple of years, chances are you're better off searching for a home which offers more longevity.
Buying a new home for your family needn't be a stressful process. By doing a little homework and pre-planning, you'll find that purchasing the ideal home is a relatively fun and easy process.