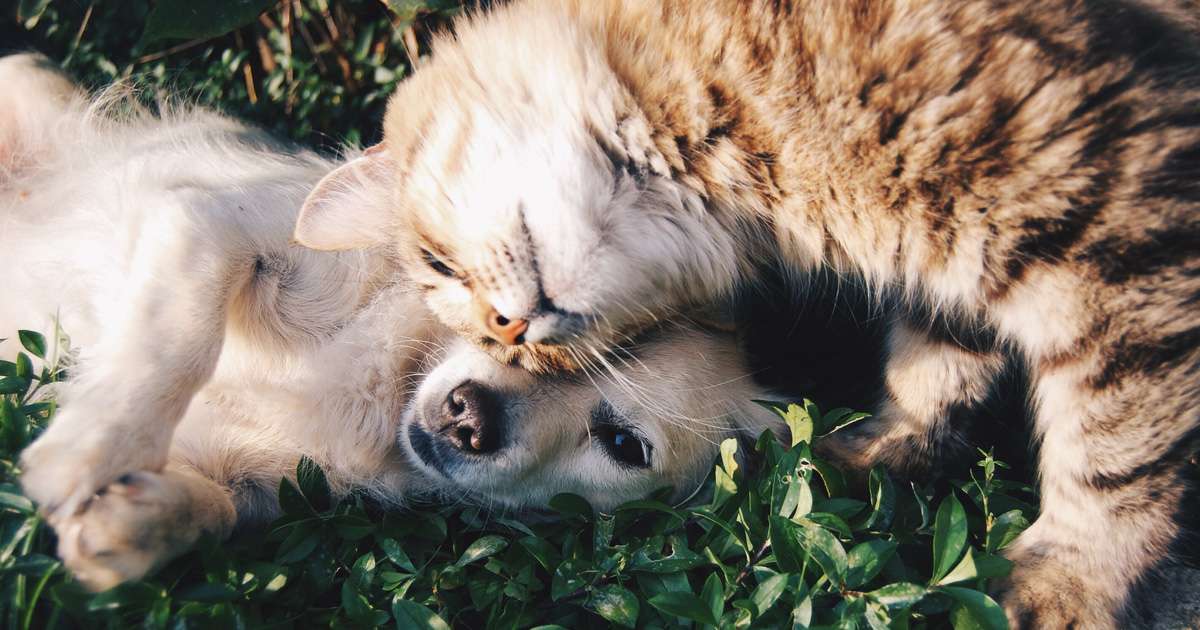 Adding a furry family member to your household has many benefits. From lowering blood pressure and reducing your stress levels, to creating extra encouragement for daily exercise; owning a pet can help us stay happy and healthy.
There are many important things to consider before welcoming a fur-baby into the home. Evaluating all aspects of your life is vital to ensure you can provide the newest addition to the family with the proper care, love and attention that they need.
Top 5 things to consider when welcoming a fur-baby into the home
CONSIDER YOUR LIFESTYLE
Ask yourself, are you an active person or more sedentary? Pets require regular physical activity as it is vital in maintaining a pet's optimal physical and mental health and reduces common behavioural problems such as barking or digging.
How often do you go on holidays? There are plenty of family holidays that dogs or cats can be a part of. If you travel overseas frequently it is important that you have a plan in place of how your dog or cat will be cared for in the time you are away.
ENSURE YOU ARE FINANCIALLY READY FOR A PET
Pets require regular vet check-ups and vaccinations, particularly in the early stages, so you need to budget for these expenses. Vaccinations are vital in protecting your pet against life-threatening diseases. Particularly for puppies, it is important to keep them away from unknown areas until they have received their second vaccination to avoid some contagious diseases. However, contact with vaccinated dogs is safe and to be encouraged.
Pet food, training and other supplies can also add up, particularly during stages of growth where their diet changes and the amount they consume becomes greater. Pet supplies such as kennels, water bowls, food, toys, leads and grooming tools are essential accessories when welcoming a pet into the home.
ENSURE YOU HAVE ENOUGH TIME IN YOUR DAY TO TRAIN, PLAY AND CUDDLE WITH A PET
Owning a pet and having a demanding job is difficult and unfair on the pet. Considering how much time you will be able to spend with a pet is important. Dogs and cats require lots of love and attention to help develop their social skills. Grooming a pet is an important factor in keeping them healthy and provides a perfect bonding opportunity.
Obedience and training classes are essential  in the earlier years like sending your children to school.  Therefore, if you are welcoming a pup or kitten into your home, ensure you have the time to attend these classes.
CONSIDER YOUR ENVIRONMENT
While it's exciting bringing a new puppy or kitten home, remember the environment is new and your pup or kitty may be apprehensive or scared. Act calm, not too rowdy and provide a warm, soft and cosy area for your pet to feel safe.
Consider how secure your home is. Do you have appropriate fencing that will keep a cat or dog safe and secure? How much indoor or outdoor space do you have for a furry friend?
Dogs can live indoors and outdoors; the decision is up to you. However, we encourage pet owners to allow their dog monitored access to the home during a part of the day. Dogs are pack animals, it's natural for them to want to spend time inside with the family.  If your new pup will be living mainly outdoors, provide a clean, waterproof kennel with a comfortable dog bed inside. Keeping the kennel close to the house will make the dog feel part of the 'pack'. If possible, have the kennel facing toward the house so your dog can see you inside.
Dogs need to become accustomed to sleeping outside, so don't put an indoor dog outside on a cold night as they need to grow a coat appropriate for the weather. The PETstock team can advise on a great range of kennels, bedding and dog coats to keep your pet warm and happy.
CONSIDER ADOPTING
Traditionally, deciding to become a pet parent meant searching for a litter of puppies or kittens. However, pet adoption is becoming increasingly popular and for good reason. There are many benefits to adopting an adult cat or a dog, such as:
YOU KNOW WHAT YOU'RE GETTING: When you decide you're ready to adopt a pet from a rescue group or shelter, you'll be provided with the pet's profile, listing each detail of their personality, age, special needs, temperament, etc. You really get to know your pet even before you've brought them home. This is great for families who have children or other pets as the rescue group or shelter will be able to let you know if your new-found friend will be suitable for your home and your lifestyle to help avoid potential issues. In many cases pets available for adoption will have been living with a foster parent or family where they will have been exposed to different situations and begun or continued their training.
IT'S MORE AFFORDABLE: adopting a pet is often a more affordable option. Though there will be an adoption fee, vaccinations, desexing, flea and worm treatments and behavioural testing will have already been completed by the rescue group.
IT TEACHING CHILDREN LIFE SKILLS: Acquiring a pet the traditional way is very exciting but limits the way children think. Adopting an older pet teaches children there are animals out there who have been less fortunate in their earlier years and still looking for their forever home. Pets not only bring unconditional love to your family, they will teach children valuable life lessons like responsibility and empathy. Simple tasks like feeding the dog or changing the cat's litter tray is a great way to get your kids involved in running the household.
PETstock and PetRescue are dedicated to helping rescue pets find new homes and loving families. If you're interested in adopting please visit petstock.com.au/assist/petrescue for further information on adopting your first pet.
Owning a cat or dog will be one of the most enjoyable and rewarding things you ever do. Whether you adopt or find a reputable breeder, every animal deserves a loving forever home. Remember to consider all aspects of your lifestyle before welcoming a fur-baby into your home.