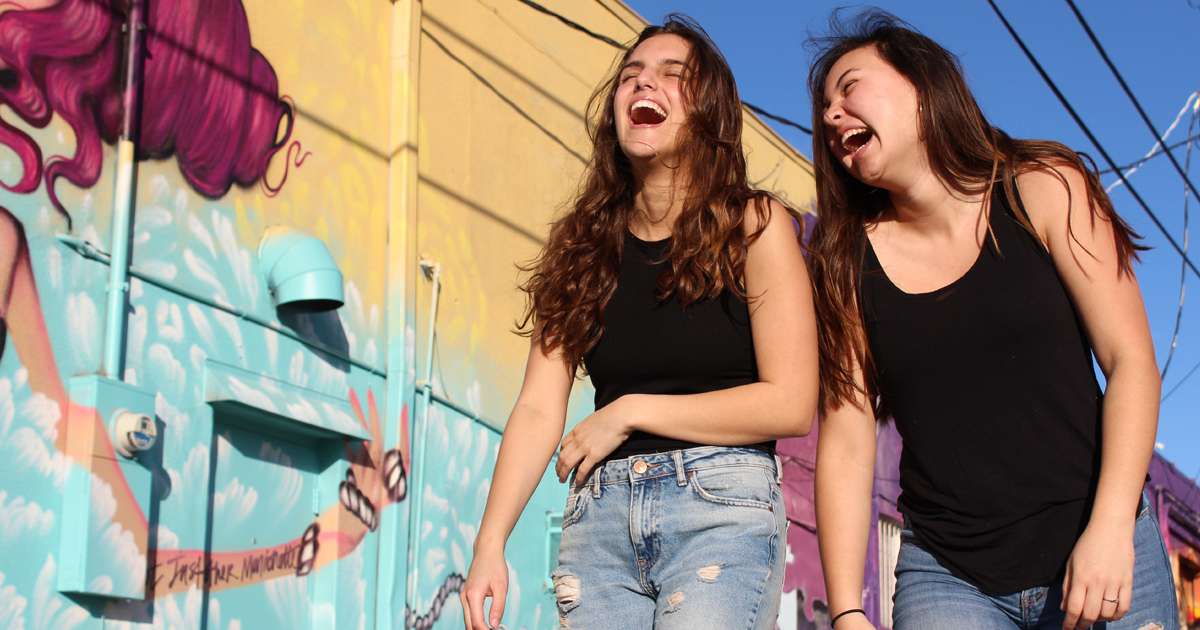 As everyone knows, having a best friend is one of the most important things in life. Whether you have been friends since childhood or have recently become close, there are countless ways to spoil your best friend and make them feel valued. Here are 15 of them.
1. Buy them a gift
This is the obvious choice, but sometimes we need to be reminded. Whether you choose a thoughtful handmade gift or something more practical (think skincare products, clothing items or accessories), it is the thought that counts. And your best friend will love knowing that you put time and effort into thinking about what to get them.
Here are 50+ gift ideas for women to make things a bit easier for you.
2. Sponsor their skin treatment
Ageing is a natural process where wrinkles and marionette lines may occur. It can make people feel self conscious about their appearance and reduce overall confidence. If your best friend is currently not happy with their results, consider investing in surgical and non-surgical skin treatments.
These treatments can be something fun that you do together – make a day out of it!
3. Plan a fun outing together
Another tried and true way to show your friend how much you care is planning a fun outing together. Whether you go out for drinks, a movie, or even plan an adventure, it is great to be able to spend quality time together.
4. Do something nice for them
Sometimes, it is the little things that matter most. If you know your friend has a long week ahead of them, why not make them a nice lunch or dinner to show that you care? You can also surprise them with flowers, a special dessert, or any other small gesture that will brighten their day.
5. Take them out to eat
Treating your best friend to a meal is always a great way to show them how much you appreciate their friendship, especially if they are a foodie. Whether you cook for them or take them out to their favourite restaurant, they are sure to enjoy spending time with you. When planning a dinner date with your friend, try to be mindful of their dietary restrictions or other preferences.
6. Give them a back massage
Who doesn't love a good back massage? If your friend is feeling stressed, offer to give them a relaxing massage. This is a great way to show your affection and can be very helpful in reducing stress levels.
Unfortunately, giving a good massage is not easy. If you are not sure how to do it, there are plenty of tutorials and courses online that can help you learn the basics.
7. Let them sleep in your bed
If your best friend is going through a tough time, sometimes the best thing you can do is let them sleep in your bed. This can provide them with a sense of comfort and security, and let them know that they are not alone.
8. Spend time with their family
Another great way to show your support is by spending time with your friend's family members. Whether you take their parents out for a breakfast date or get to know their siblings, it is sure to be appreciated.
9. Listen to them
Sometimes all your best friend needs is someone who will listen. If they need to vent about something or share some news, take the time to really listen to them. This can be a great way to show that you care and are there for them, no matter what.
The best way to make someone feel understood is to practice active listening. Active listening involves holding eye contact, nodding in agreement, repeating key points, and asking questions to get more detail.
10. Do something nice for their pet
If your friend is a pet lover, why not treat their pet to something special? This could be as simple as buying them some treats or as elaborate as taking them on a special outing. Either way, it is sure to be appreciated by both your friend and their furry partner.
11. Clean their house for them
If you find cleaning satisfying or just want to make your friend's life a little bit easier, offer to clean their house for them while they're out doing something else. You can even do their laundry or make them a meal if you want to go above and beyond. This will show your best friend that they're important to you and that you want to help them out.
Now, be warned that cleaning a house is not easy, especially if your best friend is messy and disorganised. But if you know that they would really appreciate this, then it's worth the effort.
12. Take them on a shopping spree
Whether they need new clothes, makeup, or accessories, a shopping spree is always a fun way to spoil someone you love. This can be an especially nice gift if your friend has been struggling with self-confidence.
13. Get them a gift card to their favourite store
If you don't have the time to take your friend on a shopping spree, you can always get them a gift card to their favourite store. This way, they can treat themselves to something nice whenever they want.
14. Help them with their projects
If your best friend is working on a project, offer to help them out. This could be anything from fixing up their house to helping them complete a work assignment or giving them feedback on an idea they have been working on.
15. Let them know you are there for them
One of the best ways to show your best friend that you care is by simply letting them know that you are there for them. Whether it's sending a quick text or having an in-person conversation, knowing that they can always count on you is sure to make them feel loved and appreciated.