Technology is not only a key to effective studying but also a helpful tool to better improve learning. Sometimes, we are stuck with technology and spend many hours on apps and websites that are designed to take our full attention. Today, we live in an era when a wide array of online entertaining activities distracts us causing negligence in our studies. 
The good news is that students can use website blockers and apps to block out the apps, social networks, games, and even the internet. By installing this tool, they will be able to focus on what they need to do. Here are the best website and app blockers for studying.
Freedom
If you think that there are wasting apps and websites barring your productivity, you should use Freedom. This app is considered one of the world's best app and website blockers enabling the users to more engage with the world around them. Known as the only blocker that synchronises across all of the devices, users can also use Freedom Premium to be able to customise the blocklists and schedule recurring block sessions.
Whether you use your computer, tablet, or phone, you can choose this tool for your chosen period of time. The users report that apart from feeling more confident in their studies, they gain an average of 2.5 hours of productive time each day.
Gamban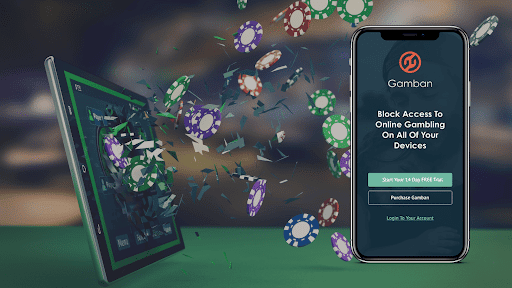 Created by the UK well-known charity called GambleAware, Gamban was launched in 2015. This app was initially launched to prevent harm by blocking betting and gambling sites not included in the list of brand new casino sites, helping the users to concentrate more on their studies. Today, Gamban is classified among the top applications not only in the online gaming industry but also in the field of study.
To use this blocker for gamers, the learners are required to install, and once installed, their device will no longer be able to access thousands of sites and apps in the world. Apart from its reputation as the best distraction blocking app, Gamban also provides support options to problem gamblers.
Net Nanny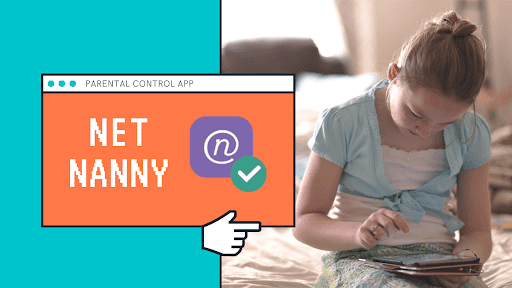 With the different types of mobile apps, protecting children from Internet harm is crucial. Net Nanny is an effective solution chosen by the parents to avoid their kids watching inappropriate content or interacting with unwelcome contact. By installing Net Nanny, you will be aware of the apps on your children's phone keeping your kids safe from viewing inappropriate websites.
Once new apps are installed on the kids' mobile devices, you receive alerts and can review the app's story used by these children. In addition, you can also read the app's description, helping you to know instantly whether it is safe for your kids or not.
StayFocusd
StayFocusd is a well-chosen blocking app for distracting websites. This popular app is also reputed for blocking time-consuming desktop applications such as Slack, Steam, and email. As its name indicates, with StayFocusd, the students will focus on their studies by limiting the amount of time they spend on the diverting websites.
Therefore, the users will be able to avoid the temptation to browse on time-wasting sites when learning, revising, or working. Another reason to make this app used by several students is its configuration that enables the users to allow or block entire websites or some pages or content. They can, thus, restrict their distraction while becoming more productive.
Limit
Learners who feel they spend more time on distracting websites should choose Limit, a Chrome browser extension Limit. Similar to every blocking website, using this app is simple as they just choose the most entertaining site within a daily time limit. This can be an hour or a few minutes a day depending on their choice.
The main advantage of the Limit app is its effectiveness regarding the distracting websites that the users can choose. Although Limit can block a diverse range of sites allowing the students to ban their chosen platforms, the app, unfortunately, cannot be uninstalled.
BetBlocker
As its name implies, BetBlocker is an app developed to block betting websites. As this app can be downloaded on Android, iOS, Windows, Mac, and Linux allowing, the students will be able to customise the period of time they want to be excluded. After installing BetBlocker software, they will be prohibited from accessing distraction websites of their choice to prevent gambling harm that can be caused to users.
This tool has become more improved with more options to personalise their choices regarding the duration of their exclusion on the diverting websites. They can, thus, center on their study and distraction-free helping them to enjoy their learning time in a happier and more interesting environment.
ColdTurkey
ColdTurkey is one of the well-known apps to block social networks and gaming websites. The blocking software is easy to install and does not require a long procedure. Once the app is installed on computers and mobile devices, the users can self-prohibit themselves from their chosen websites.
Similar to the best blocking apps, the users can choose the period of time they want to be banned. ColdTurkey is a free but effective programme that is mainly used by social networks and gambling addicts. Today, this app has become crucial among students making it one of the most used website blockers for studying.
Conclusion
Different self-exclusion tools programmes have been released over the last five years to help students stay focused on their studies. There's a time and place for everything but with the large selection of distracting websites, some students cannot control themselves and spend more time engaged on social media platforms and gaming sites.
To regain control of their habits and become more successful than ever before, blocking apps is one of the effective solutions. As it is difficult to be disciplined with their own devices, installing these apps on the students' phones or computers helps them to increase their productivity.