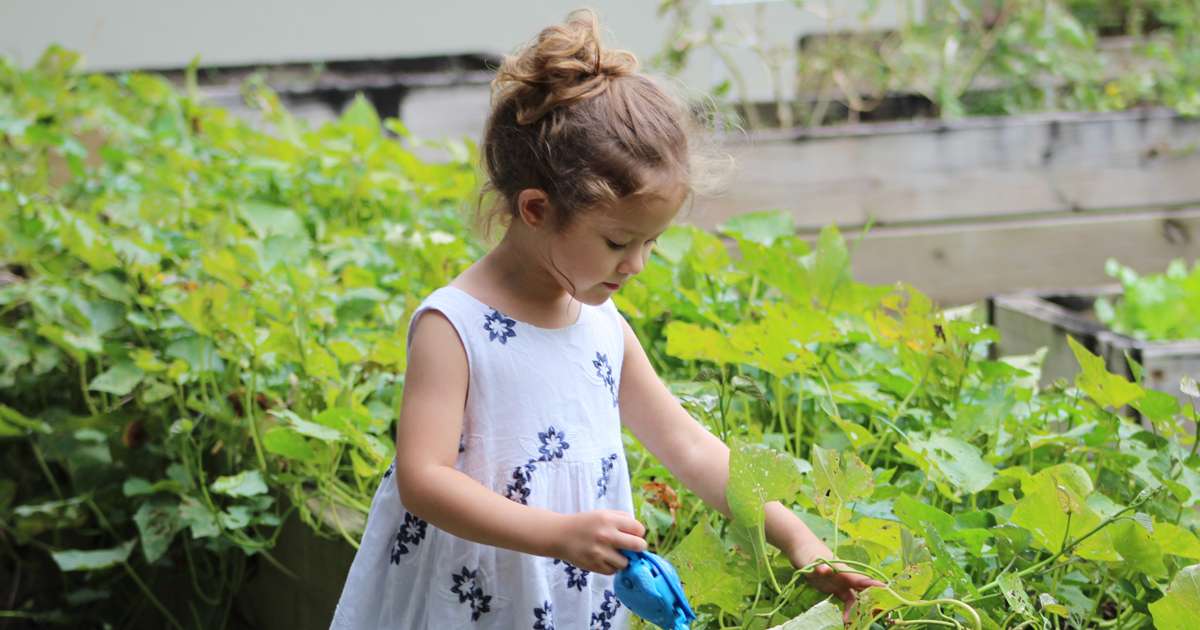 Gardening with your children is beneficial in many ways.
It teaches them how to nurture, be self-sufficient, and help the environment. It's a wonderful way to spend quality time with your children. It's educational for the whole family too.
CREATE A CONCRETE GARDENING PLAN
Planning before beginning can make gardening together successful. Set aside a consistent time allotment. Decide if you want an indoor or outdoor garden. Begin with easy goals that won't be hard to achieve. Involve the whole family when deciding what to plant. The best foods to plant in your garden are the ones that will be eaten and enjoyed by all family members.
Setting aside time for gardening with your children can be challenging, especially for single moms. That's why a carefully planned out approach will help achieve a beautiful and efficient garden.
Children get excited about growing plants. They enjoy playing in the dirt. They will feel a sense of accomplishment when they see the fruits of their labor. Help your children get started by giving each one their own planting space. It can be a plot of ground outside or pots for inside. Many healthy gardens are grown in containers. This is a good option for single moms. Keep in mind what size container is best for each plant species. Be mindful of proper drainage holes. Make sure the container can hold an adequate amount of water on hot days.
Remember, children are more likely to remain attentive to a successful garden. An unhealthy garden would discourage them.
ALLOW THEM TO BE CREATIVE
Allowing children to personalise their own space will encourage them too. For example, planting pots can be decorated by them. If it's an outdoor garden, rope off a section of it with a sign bearing that child's name. This will give them a sense of independence and responsibility. It will motivate them to tend to their own space. Garden stakes and markers can become bright and beautiful attractions by letting the children paint and decorate them. Children have creative imaginations. It won't be hard for them to spruce up their planting area with their own personal touch.
Let each child create a chart with a maintenance schedule for watering, weeding, and so on. This will need to be tailored according to age. Allow children who are old enough to draw the chart themselves. They can colour coordinate each section. This is a great way to get them to remember when it's time to do these tasks.
Children become more interested in gardening when they have their own tools. If possible, supply them with their own gloves, hats, shovels, and other supplies.  
RESEARCH CAREFULLY
Get specific care instructions for the plants that have been chosen for your family garden. Carefully study what the needs are for each plant species.
Provide your children with clear explanations of how they are to care for their plants in their own garden. Let them do the work. Check behind them frequently. Patiently repeat instructions until they grasp the concepts. After all, it takes a lot of practice to become a master gardener. Once you have all hands working together, the workload will be easier.
The whole family will learn to grow their own food. As a parent you will make leaps and bounds in giving your children a good education in an important field of study.
KEEP THE GARDENING FIRE BURNING
Above all, stay committed and consistent. Children learn to be consistent when they see that their parents are. Planting and maintaining a garden is commendable and worth all of the effort that is put into it.
Help your children learn to like the foods they grow. Take time to look up recipes for the crops that they have harvested. Prepare meals with the foods that they have grown themselves. Create delicious dishes together. What a great way to get your children to enjoy eating vegetables. They will be encouraged when the family sits down to a meal that they helped to prepare from the ground up to the table.
ACQUIRE ADEQUATE KNOWLEDGE
There are workshops available in various places. An online search might help in finding one near you. You can find in-person and online classes. There are also many books on how to help your children learn to garden.
If you are looking at cultivating your own gourmet mushrooms, Little Acre offers mushroom growing kits and information on a do-it-yourself mushroom mini farm. Mushrooms are very easy to grow. This would be a good start for beginners. Working moms would be able to teach their children about gardening with minimal time involved. Busy moms deserve all the help they can get.