Cleaning is a chore that most people hate, whether it is cleaning the windows, washing the car, tidying up after your kids, vacuuming up after your pets, or even making your bed at the beginning of the day. It can all seem like hard-work, especially if you are a single mum.
Don't distress though, we have 7 time-saving cleaning tips and tricks that could make tidying and cleaning (not fun) but bearable and easier.
7 Time-saving cleaning tips and tricks
1. CREATE A CLEANING SCHEDULE
It sounds very clinical, but creating a cleaning schedule can help to ensure that all your household chores are completed when they need to be done. For example, according to science you are meant to change your bedding at least once every two weeks. Why not have a schedule for the whole family, so you get some help and your little ones learn about the importance of teamwork?
2. DECLUTTER YOUR HOUSE
Simply put, the less things you have, the less stuff you have to clean. So, if you have a load of books that are just sat gathering dust, make sure you take them to your nearest charity shop. They get a new home and you don't have to dust as much. Win-win!
3. USE MICROFIBRE CLOTHS
Speaking of dusting, make sure you are using microfibre cloths, these will save you time and help you clean faster. Alternatively, you can use something that is 100% cotton, such as a pillowcase or a t-shirt.
4. BUY THE RIGHT PRODUCTS
Some cleaning products can seem like they are very expensive, but it will save you time. Wouldn't you rather clean the oven in 5 minutes, rather than spending an afternoon trying to scrub the grease off?  
5. SAVE MONEY AND THE PLANET
Always buying new sponges can feel like you are not being environmentally-friendly and like you are spending unnecessary money. A quick way to clean them is by putting them in the microwave on a high setting for a minute or two. This will get rid of any nasty bacteria and you can use them again.
6. REUSE YOUR OLD TOOTHBRUSHES
Another great way you can be more mindful of waste is be reusing your toothbrushes. Toothbrushes are great at getting the dirt out of hard-to-reach places, especially in the bathroom.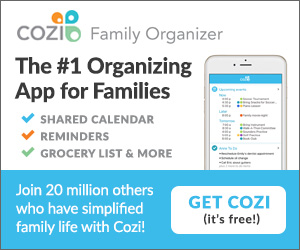 7. DON'T FORGET THE SHOWER HEAD
Whilst we are talking about cleaning in the bathroom, don't forget to clean the shower head. Shower heads can gather built-up residue and grime in them. A simple fix can be tying a bag of vinegar around it and leaving it to dissolve. Then you need to rinse the shower head, and it should be much cleaner.
MAKE CLEANING EASIER
No matter who you are, where you live, or what you enjoy doing, there's no denying that having a clean apartment or house always feels better.
Sometimes we are inspired to do some cleaning, such as in spring when many people like to do a spring clean. Other times you have to clean, for example if your family are coming round or if you are having a rental property inspection.
Cleaning doesn't have to feel like a chore, just follow our top tips and tricks to help save you time and effort.