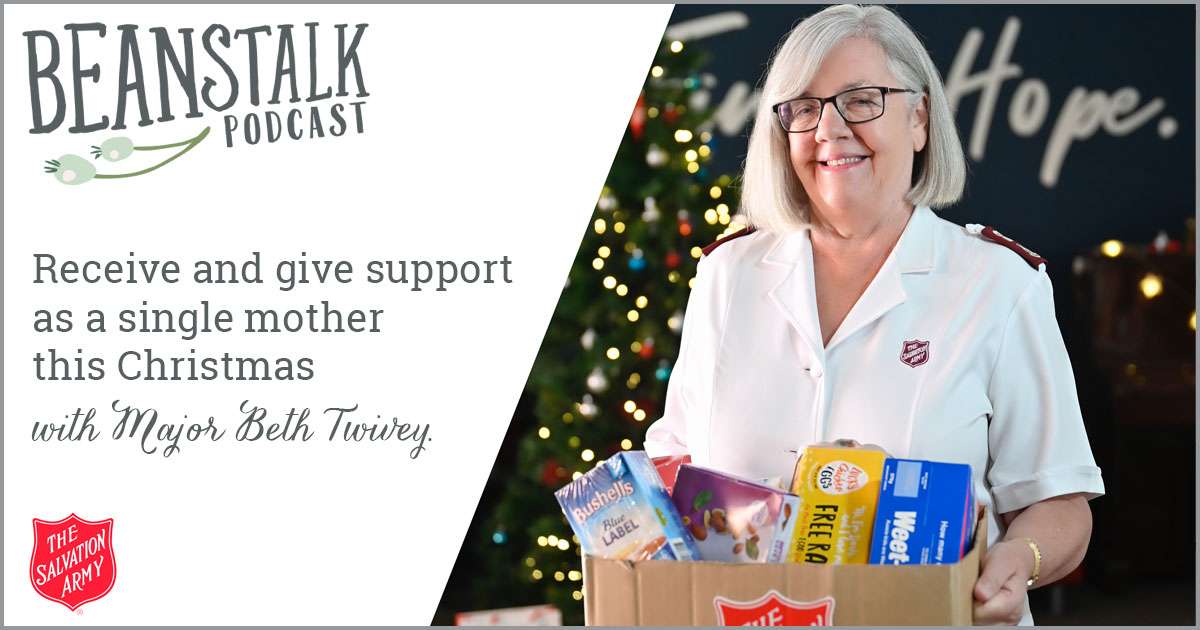 Christmas can be a particularly hard time for many single mothers.
We feel pressured to create a picture-perfect Christmas for our kids, complete with stereotypical family and presents galore.
Is it any wonder that we experience more Christmas-fear than Christmas-cheer?
To help lighten the load for struggling single mums, I chat to Major Beth Twivey from The Salvation Army about how we can reach for support during the festive season (and the rest of the year).
Or, if you're in a position to donate, we go full-circle and also discuss the many clever, thoughtful and fun ways give to those in need at Christmas.
Receive and give support as a single mum this Christmas
In this chat, Major Beth Twivey and I cover:
Why many problems for single mums can feel exacerbated at Christmas
The kind of support The Salvation Army offers at Christmas (and throughout the year) – there is heaps!
Wonderful ways we can give to those in need
How to reach for support through The Salvation Army (which is often the hardest step)
How to block out the madness and enjoy Christmas for the peaceful family time it should be
LISTEN HERE …