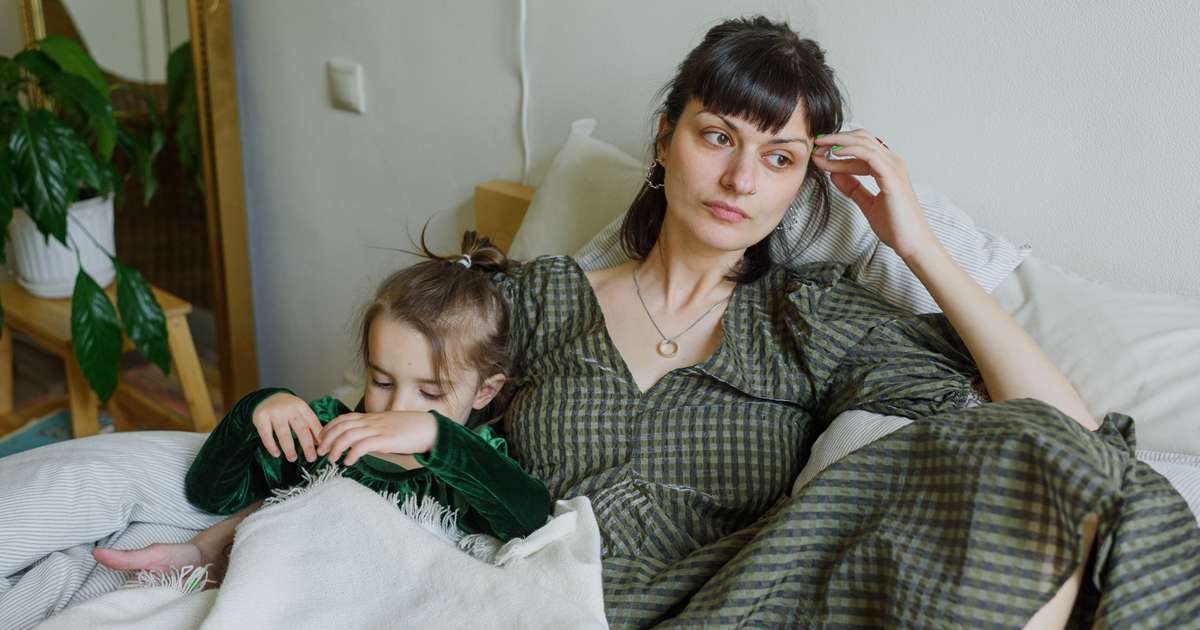 The most recent announcement from Premier Gladys Berejiklian will see the Greater Sydney area "locked down" until 30 July 2021, with experts predicting this being further extended past August if there isn't a reduction in the transmission rates of COVID.
There is no doubt that the new COVID restrictions in Sydney have had a huge impact on single parent households and on separated families.
Suddenly, single parents are not only facing the prospect of homeschooling for an extended period, but there is confusion about how the COVID restrictions impact on parenting arrangements and even if we can take the kids to the grocery store for an essential shop!
There is so much uncertainty about what is and what isn't allowed – and exactly what we all need to do to keep our families and each other, safe.
The first thing to understand is that the Public Health (COVID-19 Temporary Movement and Gathering Restrictions) Order 2021 (nsw.gov.au) govern most of the restrictions we see being discussed in the media and which is the legal basis for many of the temporary restrictions that have been announced. The Order is made under the Public Health Act 2010.
Let's answer the top 5 concerns for single parents during the Sydney lockdown.
HELPING SINGLE PARENTS IN THE GREATER SYDNEY LOCKDOWN
1. Do I really, really need to homeschool (no, really)?
Yes, unless your children cannot stay at home.
If you are like me, the thought of homeschooling makes me want to stress eat my entire body weight in chocolate. However, not only are younger people more susceptible to the DELTA strain of COVID, but schools are a perfect meeting place for people to congregate (which reminds me, how much do you miss your school mum gang?). Limiting those who are able to attend schools dramatically reduces the risk of transmission.
We have strongly been encouraged to keep our children at home during the lockdown period, with learning moving "online". But schools have not closed. They remain open for categories of families who do not have any other choice but to attend. These include children of essential workers, single parent families who need to send their children to school in order for them to maintain employment, families who are experiencing family violence or for families where the primary caregiver are not mentally or physically able to have the children remain at home.
We do not know the circumstances of every single family in our school community. It is not our business to know the reasons why there may be some children who attend school, whilst your children remain at home. They are not receiving any additional advantage and in fact, they are only supervised whilst the children complete the same work as the "online" kids!
The Premier has indicated that no child will be turned away from the school gates; but that you should keep your children at home for the safety of your household and the safety of the community unless it is absolutely essential that your children attend school.
Further support: How to suddenly become a homeschool mum.
2. Can my children and I leave the house to go to the grocery store?
Yes, you can take your children to the grocery store to buy essentials if you are unable to leave them at home.
Many single parents panicked when they first heard the media reports that only one adult per household would be permitted to leave the home for a reasonable excuse, such as purchasing food or attending a medical appointment.
The law permits dependent children accompanying you if you are required to leave the home for a reasonable excuse and you are unable to leave them at home.
If your children are like mine, they are already beginning to eat everything that isn't nailed down and have invented dangerous games that involve them dangling from the bunk beds. You should, however, remain at home and only leave if you absolutely have to (like when the inevitable happens and the bunk bed adventures results in a trip to the doctor).
3. Am I allowed to leave the house to take the Children to spend time with the other parent?
Yes, this is a specific exemption in the Orders that create an exemption for people to leave their homes for:
"..children who do not live in the same household as their parents or siblings or one of their parents or siblings—giving effect to new or existing arrangements for access to, and contact between, parents and children or siblings."
This means that you are allowed to leave your house if you need to deliver the children to the other parent or the "changeover" location, or if you need to collect them at the conclusion of the children's time with the other parent.
However, there is another issue. If you have a child that has a particular risk of vulnerability to COVID, (for example, you might have a special needs child or a child with severe asthma), you need to have a really honest and child-focused conversation with the other parent about whether or not the current time that you would ordinarily have in this lockdown period should continue, or if it's appropriate, whether or not there should be some other arrangement that should occur in the interim.
You should not be used as an opportunity to deny the other parent time with the children that would ordinarily occur during this period. But again, this is exceptional set of circumstances. If you are not sure about how your family law orders are going to operate, you need to contact your lawyer before you make any decisions about whether the current parenting arrangements should continue.
FURTHER ADVICE FOR SINGLE MUMS IN THE GREATER SYDNEY LOCKDOWN
4. Do I need to show the police a copy of my parenting orders or my parenting agreement? What if I don't have any?
There is no requirement that you need to provide the police with a copy of any Court orders or parenting agreement. In fact, you have the right to silence if you are asked by the police as to why you are in a certain location or why you are in public.
However, if the police suspect that you have breached the Orders in place, it is likely that you will receive an infringement notice.
It is highly likely that if you provide a copy of the Orders or the Parenting Plan as evidence that you are out in public with a reasonable excuse, that will be accepted by the police and if that's the case, you will not be issued an infringement notice.
For many parents, parenting arrangements have been resolved amicably and without any Court orders or documented parenting plans or agreements. If you fall into this category, you may be able to produce other evidence such as a text message between the other parent that sets out the place, time and location of changeover.
Again, you have the right to silence if you are questioned by police and you are not required to answer any questions or show any evidence – it is a choice.
5. What if I need to see my lawyer to obtain legal advice, mental health or family violence support?
These are all recognised in the Orders as reasonable excuses to leave your home.
It is important that you keep attending your legal and health/medical appointments – with many service providers able to conduct these appointments online or by telephone.
Stay safe and remember, COVID kilos from additional chocolate purchases on your essential shopping trips don't count!
Remember, this information is only intended to be general information and if you have a question or require specific legal advice, you should contact a lawyer.
The NSW Government has also announced new measures to financially support parents and you can obtain more information about what you may be eligible at Financial support for individuals and households | NSW Government.