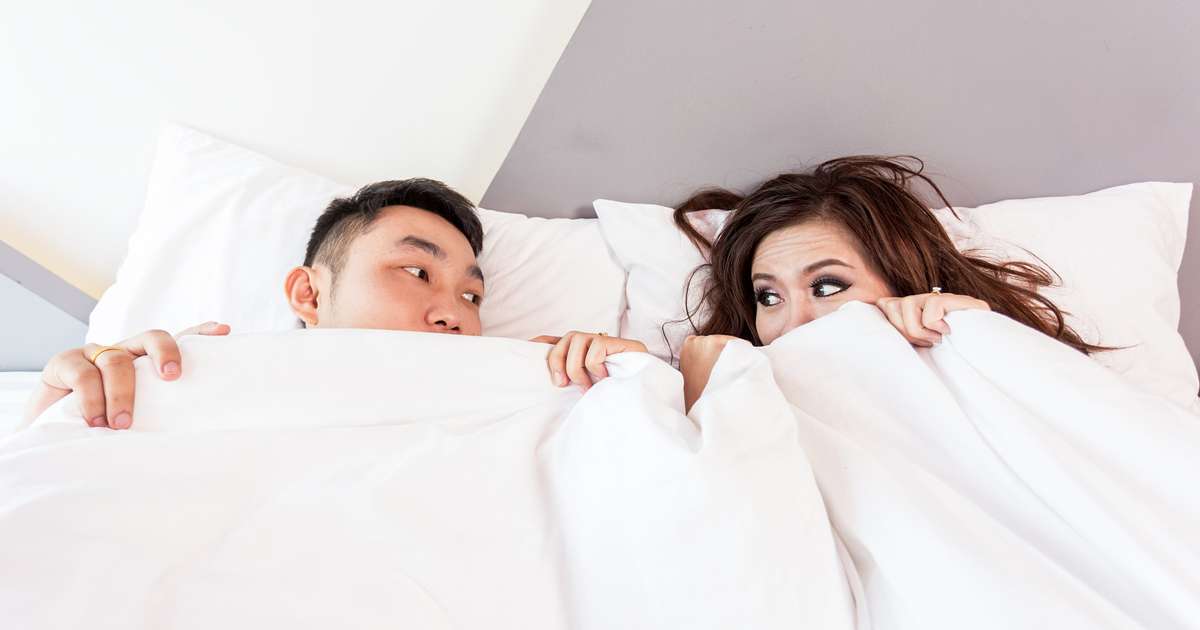 This article is checked regularly to ensure the information is recent and fresh. Last updated in 2021.
When it comes to sleepwear comfort is a high priority but there are times when your well-worn-but-oh-so-cosy Mickey Mouse pyjamas just won't do.
If you're on the hunt for sexy sleepwear that looks the part and also meets your comfort needs, there is plenty of choice.
Here is our list of gorgeous sexy sleepwear to buy online in Australia.
Lovehoney makes it a breeze to buy sexy sleepwear no matter your body type. This cherry pink floral playsuit is both sexy and oh so comfy…you would want to wear it all day. The full coverage is great to hide flaws while showing off your curves.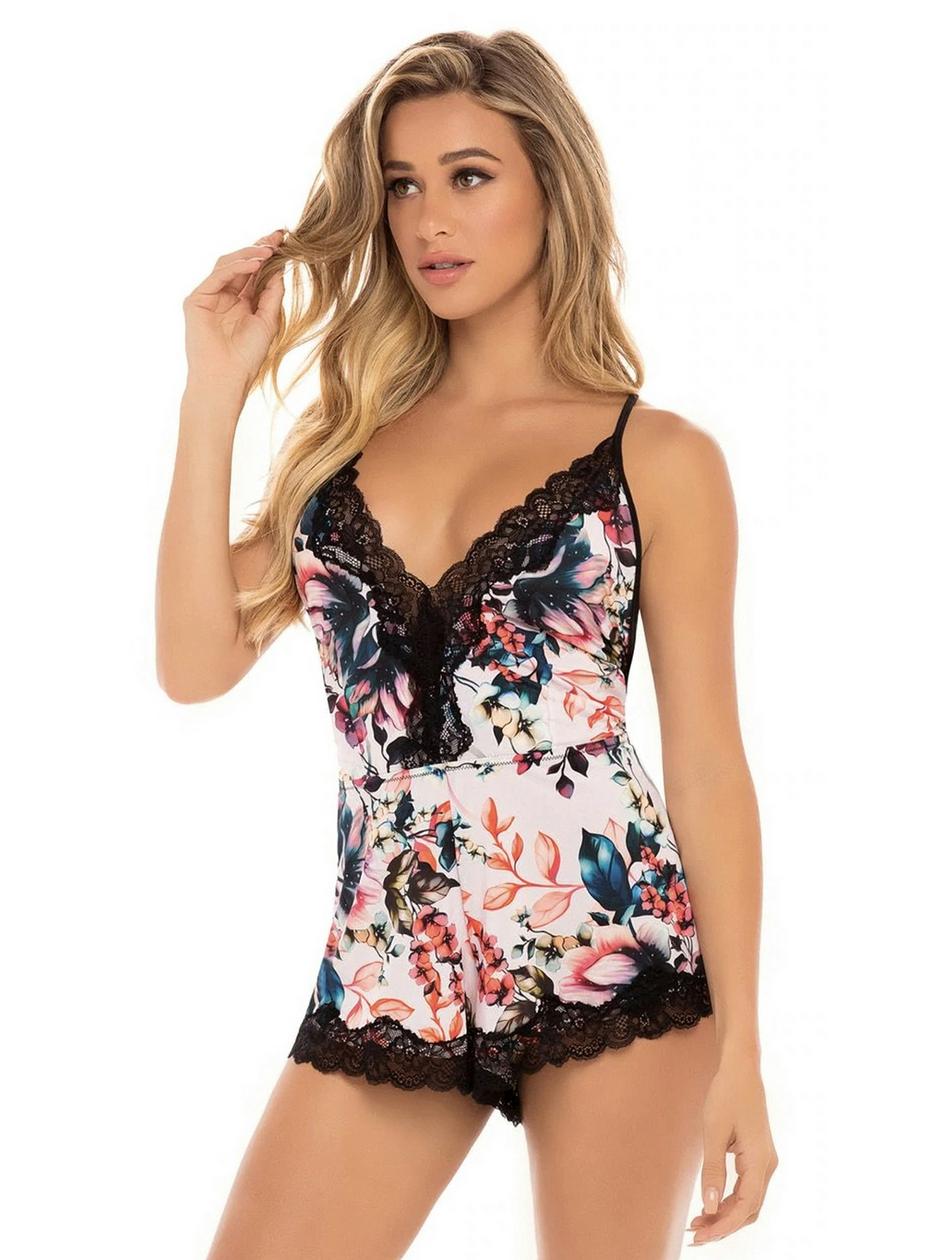 Buy from: Lovehoney
This silky cami and short set from Birds Nest is perfect for all body types. If you're looking for sexy sleepwear that's comfy yet alluring, this is the one for you. The silky satin fabric is great for hot summer nights or everyday wear.
Buy from: Birds Nest
This stunning rose print number features a relaxed fit that is flattering yet oh-so-seductive. The super soft satin fabric, gorgeous rose print and black lace trim make this perfect for when you want to look like a queen in bed.
Buy from: Bras N' Things
A pop of colour makes sexy sleepwear even more alluring. Lovehoney's babydoll set in gorgeous plum ticks all the boxes. Comfy, plunging neck, luxurious and perfect for seducing or just lazing around the house in. The fit flatters all body types and the thigh slit and racer back adds extra cheekiness.
Buy from: Lovehoney
Sexy sleepwear doesn't have to be over the top racy. Just look at this fabulous satin cami and short set from Adult Toy Megastore. The demure blush pink satin and black lace combo is seductive, but the full coverage and relaxed fit make it perfect for all-day lounging.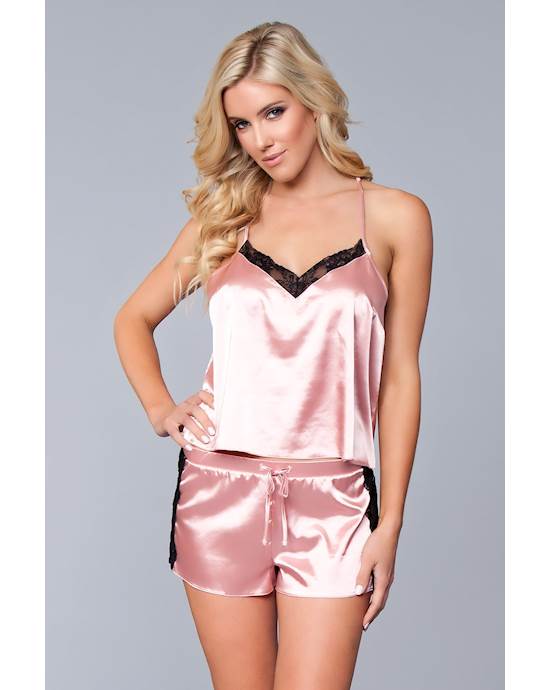 Buy from: Adult Toy Megastore
Gorgeous sexy nightwear to buy online in Australia (cont.)
Reveal your best assets in SHEIN's jewel-toned lace trim satin cami PJ set. Wear this heavenly lightweight all-in-one in bed or poolside. The plunging neckline and cheeky shorts make it sensuous and snuggly at the same time!
Buy from: SHEIN
Gorgeous colour, plunging cowl neck, slinky fabric…we love everything about this satin chemise from Wild Secrets. Get ready to roar in the silky satin fabric with a delicate eyelash hem and unique t-back strap. This is sexy sleepwear at its most stunning.
the in a slip and thong that combines feminine accents with wild leopard print that hugs your every curve. Perfect for showing off your bare back and legs.
Buy from: Wild Secrets
For when you want to look sultry and sweet, there's the sheer lace cami and shorts set from SHEIN. Distract your lover with see-through top and cheeky bottom that reveal everything. The relaxed fit flatters all body types.
Buy from: SHEIN
Strut your stuff in a sexy burgundy chemise that hugs your figure. This sizzling number is the next level in luxe loungewear, featuring a floral lace applique design, spaghetti straps and a deep V-neck to flaunt your assets.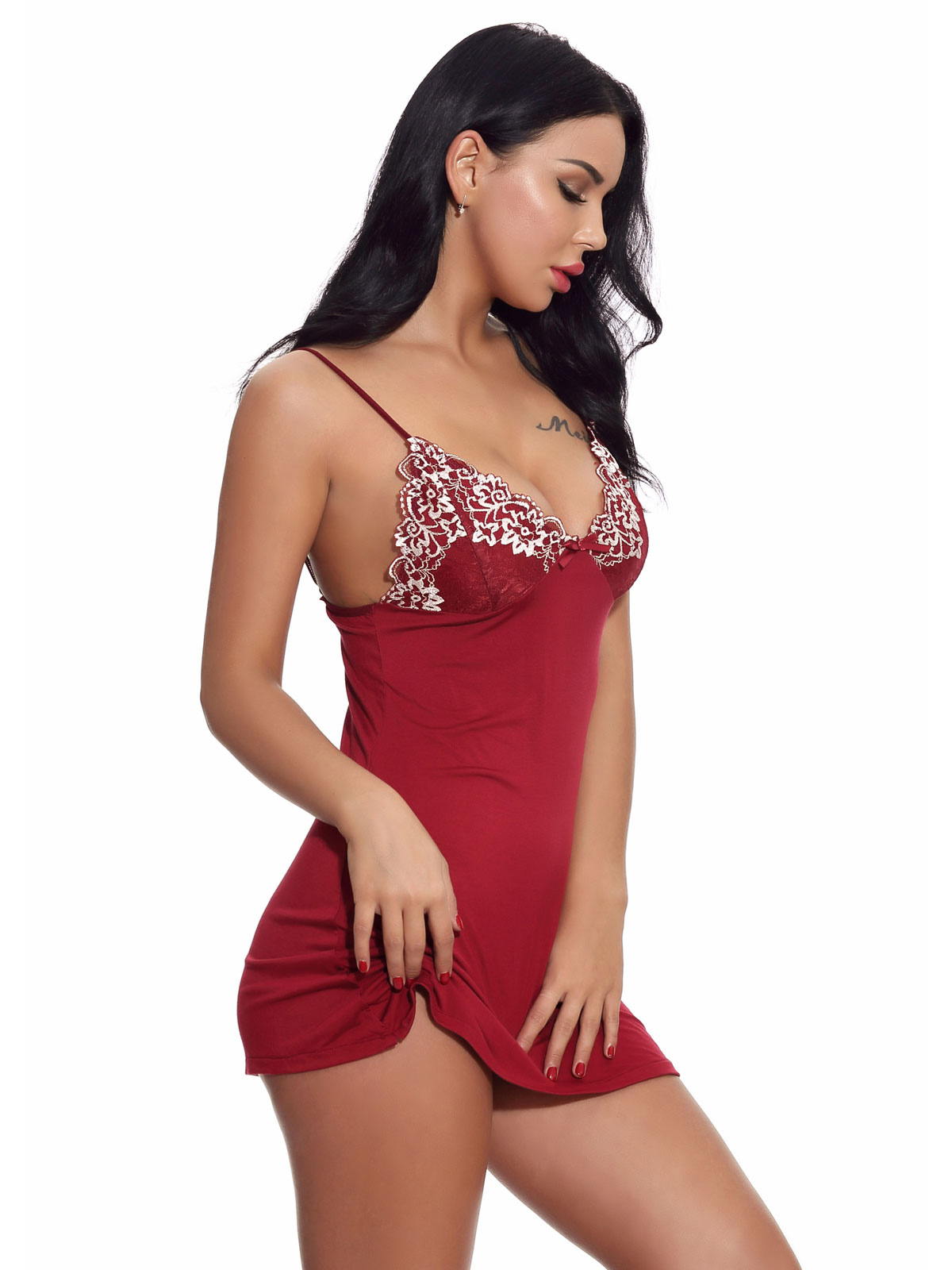 Buy from: Milanoo
Feeling floral and flirty? We recommend the sweet Paige Chemise from City Chic. The soft printed fabric feels super comfy and the relaxed fit flatters all sizes and body types. The beautiful black lace trim adds a touch of sensuality to the otherwise full coverage design.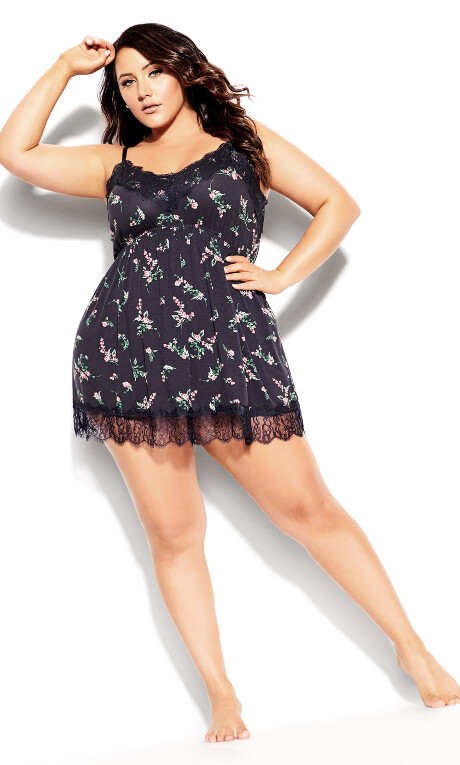 Buy from: City Chic

Got your sleepwear sorted but need to update the undies drawer? Read this: Sexy lingerie outfits you won't feel a complete fool in.