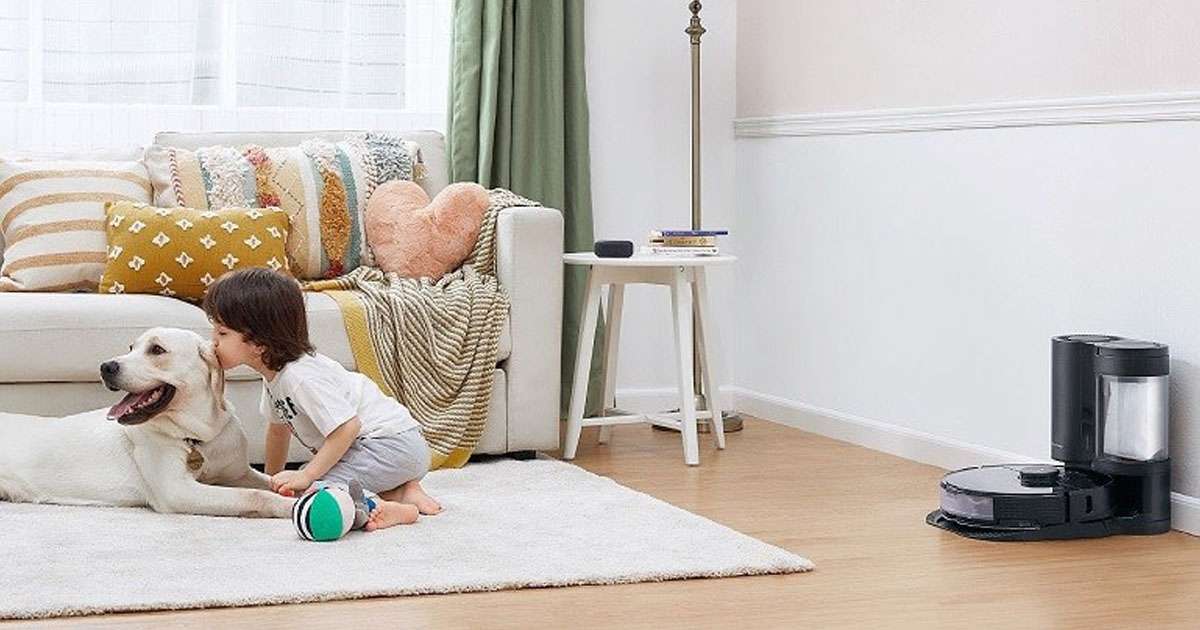 Why it is beneficial to give a robot mop to a single mum
Truly, being a parent is one of the most challenging aspects of our life. Having to raise a kid entails a huge deal of responsibilities. It is normally performed by two individuals: a married couple.
Sadly, not everyone is lucky enough to find someone willing to stand by her side and share the burden. A single mother would adjust to a different life with twice the responsibilities of a regular parent with a spouse. And yes, that includes the never-ending cleaning tasks.
Do you know someone who is a single mother? Is she a relative to you or considered a loved one? This coming holiday season or when Mother's Day comes, what do you plan on giving her? Well, this might be an interesting question. Practicality-wise, giving her a robot mop is a great idea.
Cleaning a house daily is like every single mother's typical routine. And it is not that easy knowing that she also has to take care of her children and her secular job as well. However, if she has her robot mop, it will be a huge help for her.
In general, robot mops are suitable for maintenance cleanup after a thorough sweeping.  Afterward, you can schedule it to operate routinely to increase the period between manual cleanings. Indeed, giving a robot mop to a single mum will reduce her exhausting tasks! 
Now, let us talk about the other benefits of robot mops and what models you can give to our well-loved single mums.
You Can Schedule Cleaning Tasks with a Robot Mop
That's true! You can program a robot mop to function when you are not at home or are preoccupied with other household chores. The work will be completed by the robot mop. Simply schedule it, and it will finish the task for you! No doubt, if you constantly schedule a cleaning task with your robot mop, you'll have extra time to make your own routine!
Not every robot mop model is capable of this, but some are simple to configure to clean while you are working. You can also schedule it before you sleep. Isn't it pleasant to wake up or arrive home to a freshly mopped floor? This would be extremely beneficial to a single mother. 
Robot Mops Have Dry, Damp, or Wet Mopping Modes
Certain types of robot mops, specifically those with removable cleaning pads and varied settings, can accomplish all three modes. This is a significant benefit for people who have flooring that is susceptible to water buildup, such as hardwood.
Keeping the floors clean is a real hassle for a single mother. Fortunately, a robot mop can already do that laborious work. They won't have to worry about operating it as it is very simple to use!  
Robot Mops Can Clean the Hard-to-Reach Zones Inside the House
Yes! A robot mop cleans inaccessible areas. When was the last time you swept or mopped underneath your bed or couch? Well, a good-quality low-profile robot mop can go far deeper under there than you would.
Getting into tight spaces, such as underneath the table, sofa, bed, or working desk, is one of the most inconvenient aspects of cleaning a house. That would be quite exhausting for a single mother who needs to do other more important tasks. Luckily, certain robot mops can access those tight spaces! 
Most Robot Mops Operate Quietly
Are you a single mum who is also working from home? Or, do you plan on giving a working single mum a gift? Indeed, a robot mop is again an excellent gift idea. You just have to make sure that you're choosing the noiseless ones!
The majority of robot vacuums and mops operate in a quieter way than traditional vacuums. For a single mum who is also working at home, it will be a big help for her to have something that can assist her in cleaning the house but not creating distracting noises.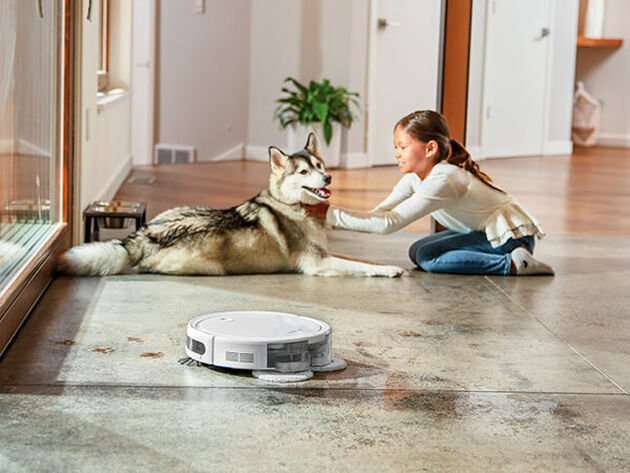 What are the Top-Rated Robot Mops You Can Gift a Single Mother?
There are a plethora of robot mops in the marketplace. However, to narrow down your options, here are some of the best rated robot mops you can buy today:
Roborock S7
If you're searching for an efficient, intelligent, and highly revolutionary robot vacuum-mopper that won't damage your carpet or mats while tidying the house, go no further than the Roborock S7. This intelligent robot has a rear-mounted mop that mechanically elevates when it senses carpet and rugs. 
In a nutshell, this is why the S7 is the greatest autonomous hybrid floor cleaner money can buy. It cleans and vacuums simultaneously. It can maintain the utmost cleanliness of your house as it has a 2500-PA suction power. Furthermore, it is quite simple to use. Every single mother can easily figure out how to operate it!
Bissell SpinWave Wet and Dry Robotic Vacuum
This exceptional multitasking robot mop enables you to utilise a single device to do two distinct cleaning chores. The Bissell SpinWave is one of the best low-cost versions of its kind on the marketplace.
What's most striking about the SpinWave is how easily it transitions from dry to wet cleaning, offering it a level of adaptability that few other carpet-cleaning robots can match. A single mum would highly appreciate a robot mop that can both wet and dry clean the floors!
Proscenic M6 Pro
Proscenic, although not one of the most famous brands, yet provides a high-quality product at a fair price. The M6 Pro has a slew of smart capabilities normally reserved for higher-end smartphones, such as lidar-based navigation and smart-home connectivity.
Another great innovation is its ability to charge and restart, which allows the hybrid to continue right where it stopped after automatically returning to port whenever the battery is inadequate. For a very busy single mum, she would doubtlessly appreciate this highly independent robot mop.