Never has the world faced more ambiguity regarding their finances and everyone is looking for ways to save money. A significant cost to most families is private health insurance, let alone if you're a single parent trying to navigate what to spend that one income on.
On April 1, private health insurance premiums were set to rise yet again by an average of 2.92%[1], but since the current coronavirus pandemic (COVID-19) health funds have put this premium increase on hold for at least six months.[2] At this stage, these increases will eventually happen and you may be questioning whether this rise will fit into your family budget, now that budgets are more tighter than ever. This means when the increase happens the average family policy will increase by an extra $127 a year on average.[3]
Looking at this in monetary terms I started thinking about my family's extra-curricular activities. Ballet, cheer, gymnastics, swimming lessons, it all adds up, then throw in birthday parties, weekend catch ups at the playcentre, and it becomes apparent what you can and can't afford. My five and seven-year-old will not understand why they'll miss a beloved activity or party because private health insurance payments will increase over the year!
When it comes to private cover you can't help but wonder is it even worth it during this time? Now you're stuck in limbo wondering what to do with your hard-earned dollars.
To make it easier, we've put a simple list together with the pros and cons of private health insurance to guide you in your decision.
REASONS TO KEEP YOUR PRIVATE HEALTH INSURANCE
Peace of Mind
I have kids. For me it's as simple as that. If anything happens I know they'll receive the best possible care. My daughter was recently bitten by a spider and it ended up being a two-month ordeal of antibiotics, hospital stays and surgery. Although it was a small procedure on her leg, her going under anaesthetic was scary, and it reconfirmed I want options especially if it's something more serious.
Shorter waiting times for elective surgery
When children are unwell, you just want them better and back to normal life. Private cover means you usually don't have to wait as long for treatment as you would in the public system for elective surgeries.[1] This also applies to you as the single parent if you need elective surgery, as you don't have another parent there for support if you are unwell while waiting for treatment. Although non-urgent elective surgery has been temporarily suspended, it's important to remember that category 1 (needed treatment within 30 days) and some exceptional Category 2 (needing treatment within 90 days) surgery will still continue.[2]
Choices
When comes to doctors, you can choose one who comes with a recommendation. You can also choose your own hospital and be admitted as a private patient. With my daughter, I choose to be admitted as a private patient in a public hospital that was close to home. This meant our daily routine wasn't disrupted and I could still get my youngest to school and her activities.
Extras
Although some health services may be on hold at the moment, they will resume. My girls are budding ballerinas, my eldest does over five hours of dance and gymnastics a week. At least I know she is covered for physio if she gets injured. Add in trips to the dentist, or an optometrist visit, and these costs can really start adding up.
Avoid Paying the Medicare Levy Surcharge (MLS)
Having private health insurance means you'll avoid paying the MLS if you have a taxable income of $180,000 or more as a family (or $90,000 for singles). If you earn over this amount and aren't covered, you'll pay a minimum of 1% (up to 1.5%) of your taxable income in additional tax.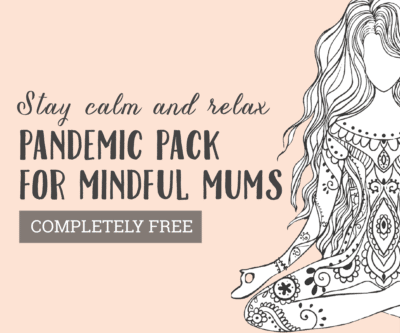 REASONS TO DITCH YOUR PRIVATE HEALTH INSURANCE
Premiums which will rise at some point
At this stage, health funds have postponed the April 1 increase for at least six months, but they will eventually rise. The average family policy according to iSelect sales data is $4,359 a year.[1] A single parent policy is generally a bit cheaper but will still have a significant impact on any household budget. However, what many people don't realise is they're often paying for things they don't or will never need. Before you cancel your policy altogether, use a comparison site such as iSelect and let their consultants help you compare* some options from its range of providers and available policies.
Out of pocket expenses
Depending on your level of cover, frustratingly sometimes you can still be left out of pocket for treatments and procedures. This is where there is a 'gap' between the cost of your treatments and what is covered by Medicare and your health fund.
Confusion
Regardless of how long you've had private health insurance or if you've just jumped on board, it is really confusing. You'll also be pre-empting what you may or may not need in the future. And who has the time to go through policies from various companies – not me! This is where a comparison service like iSelect can help you get on a policy that suits your needs. *
As a parent you just want what is best for your family, especially when they're unwell. Now with family finances facing ongoing uncertainty, taking the time to re-evaluate your policy for you and your family has never been more important.
[1] Source: Click here
[2] Source: Click here
[3] Based on iSelect sales data (1 April – 31 December 2019) with the average 2.92% increase from April 1 applied.  Average premiums in 2019 were $4,359 for a family policy, $4,780 for a couple's policy and $2,014 for a singles policy, which will increase on average by $127, $140 and $59 respectively on 1 April 2020.
[4] Source: Ipsos Healthcare & Insurance Australia 2019
[5] Source: Click here
[6] Source: Click here
[7]   Based on iSelect sales data (1 April – 31 December 2019).  Average premiums in 2019 were $4,359 for a family policy.
Disclaimer:
* iSelect does not compare all health insurance providers or policies in the market. The availability of policies will change from time to time. Not all policies available from its providers are compared by iSelect and due to commercial arrangements, your stated needs and circumstances, not all policies compared by iSelect are available to all customers. Some policies and special offers are available only from iSelect's contact centre or website. Click here to view iSelect's range of providers.