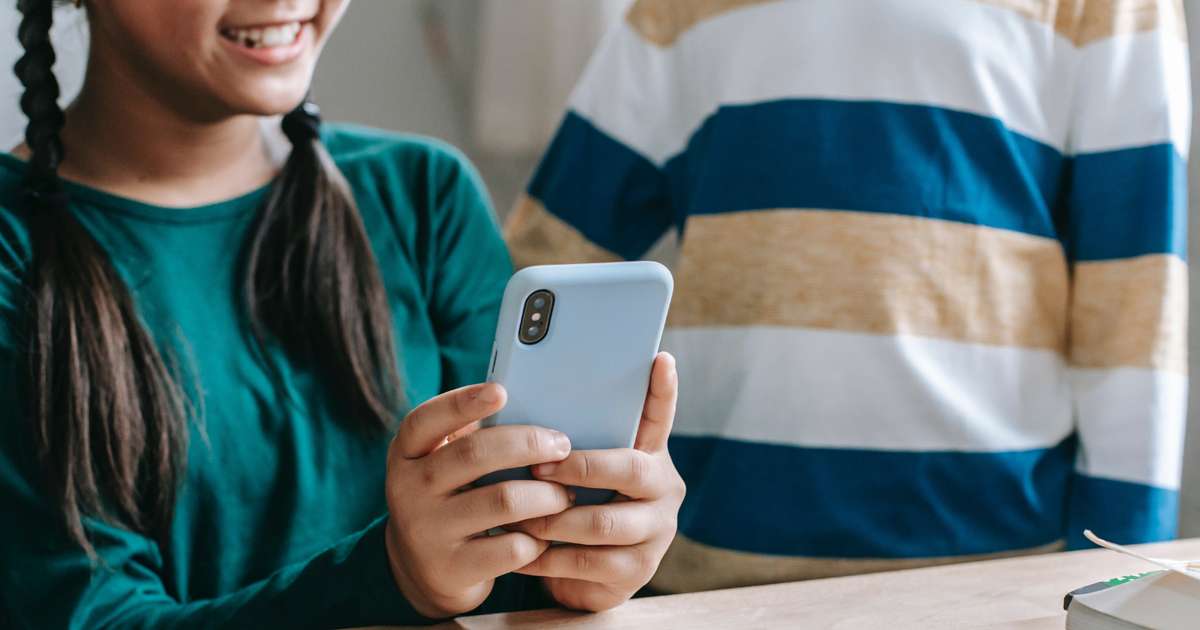 This article about pocket money apps was last updated in 2022.
How you do pocket money with your kids is a personal thing. But sometimes, this gleeful little allowance can get a tad complicated.
If you'd like an easy way to keep yourself and your child on track with pocket money, an app could be the answer.
A pocket money app is a great way to help your child learn about earning money, saving and reaching financial goals.
We've checked out the most popular pocket money apps available and provide a run-down on seven of the best.
Further reading: How to do pocket money for kids the right way.
7 Pocket money apps for kids and parents
Pocket money apps like Spriggy helps families build healthy financial habits for life. The award-winning app is the country's most popular pocket money app, with nearly 500 thousand users in Australia. Spriggy is more than just an online digital wallet; it is a brilliant financial literacy tool for kids and a great way for parents to encourage independence.
The feature-packed app lets parents automate pocket money payments for all children, set jobs and savings goals, monitor spending history and send money instantly in an emergency. The optional Spriggy card can be loaded (useful for birthdays and special occasions) and locked right from the app.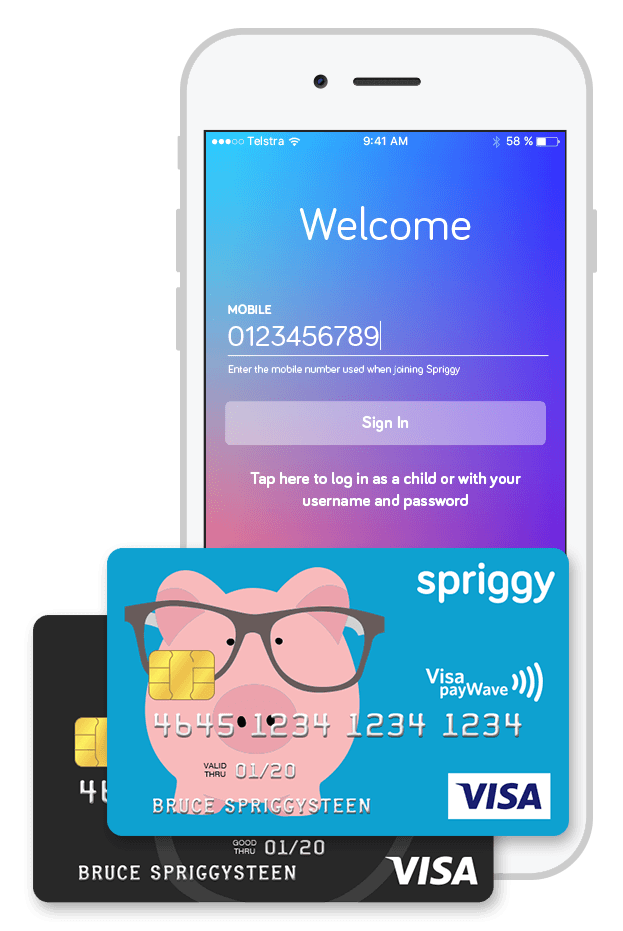 Free version: First month free
Cost: $30/child per year
Pros: All-in-one pocket money and financial literacy app for families
Cons: Pricey if you have a large family
You will love this app if: You want to manage and track your family's finances from one place.
Pocket money apps with reward chart features are perfect for families with children of different ages. RoosterMoney is one example. It lets you manage allowances, savings and gifts. It also tracks chores and rewards from a single dashboard. Simply switch your currency to stars if you want to use the app as a reward chart. It's a fun way for kids to keep motivated, track spending and save money.
Parents can create different chore charts to let kids earn their allowance, teach the value of charity with the Give pot feature, and automate allowances in a variety of currencies. The app itself is simple and easy to use even if you're not tech savvy. Check out the subscription version (RoosterPLUS) if you want nice extras like interest rates, family chore manager and the ability to add multiple users.
Free version: Yes, with in-app purchases
Cost: $3.49/month or $25.99/year
Pros: Easy to use pocket money app with built-in reward chart
Cons: You need to pay to add unlimited family members
You will love this app if: You want a simple and fun digital wallet and reward chart in one.
If you want your kids to have their own prepaid card for spending, give Hyperjar a go. This easy-to-use pocket money app lets you load and top up your child's card with money, while tracking where and when they spend it from the main (adult) Hyperjar app. They'll never overspend or access your bank account directly.
You can set different "saving jars" for specific goals like food, entertainment, school and more (you get unlimited jars). This is a great way for your kids to learn about budgeting, saving, spending wisely and planning finances for the future. They can also track their balance and spending on their own Hyperjar app.
Free version: Free
Cost: Free
Pros: Free pocket money app, no subscription, loading or transaction fees
Cons: You need the main (separate) Hyperjar app to monitor kids' spending
You will love this app if: You want a completely free pocket money app with zero transaction fees.
According to the Apple App store, iAllowance is responsible for over 30 million chores completed and more than 20 million allowances paid. It's easy to see why it is one of the most popular pocket money apps for iOS: it is super easy to use, fun and educational for kids, has reward tracking, lets you add unlimited users and supports an unlimited number of banks.
Other features include chores tracking with push reminders, local backup, data export, auto allowance payments and auto sync. It also has different themes for parents, including dark mode. iAllowance is easily one of the most powerful financial management tools available if you are an Apple user. For $2.99, it's also one of the cheapest.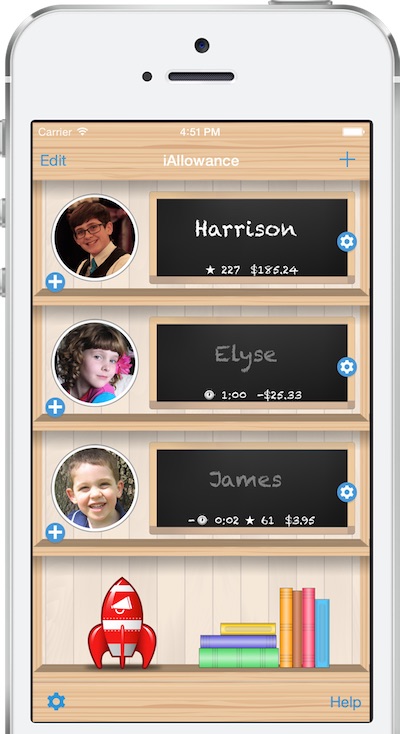 Free version: No
Cost: $2.99
Pros: Affordable, powerful financial management app for parents and kids, fun and easy to use
Cons: No web or Android version
You will love this app if: Your are an iOS user looking for a solid, easy to use pocket money app.
Pocket money apps (cont.)
For families with kids ranging from preschool to college, Famzoo is one of the best pocket money apps. This online family bank is a one-stop shop for the entire family's online banking needs, whether it's prepaid cards for the kids, tracking cash flow in real life, monitoring allowances or donating to your kids' favourite charities.
Parents can start with reward charts and to-do lists for younger kids, then add features like prepaid cards and allowance management as your children grow and become more financially responsible. Kids can learn about saving and budgeting in the app, and they can also pay parents for things like mobile data plans and penalties for not completing chores.
Free version: Free 30-day trial
Cost: Starts at $2.50/month (prepaid 24 months subscription)
Pros: Same price for all family sizes, feature-packed, kids can pay parents
Cons: Can be pricey ($5.99/month) if you chose the monthly subscription
You will love this app if: You need a complete virtual bank + financial literacy app for the whole family.

Bankaroo is a pocket money app made for kids by a kid (then 11-year old Dani) and her dad. This virtual piggy bank is a fun and educational tool that helps kids manage their allowance and become more financially responsible. Children as young as five can use Bankaroo to save money, earn interest on it and get badges by completing goals. Meanwhile, parents can access their kids' accounts, track investments and monitor money coming in and going out.
The basic app is good for families who are just getting started with financial management, but more advanced users may need additional features. Checking, charitable donations and money transfer between accounts can be unlocked by paying a one-time fee of $4.99.
Free version: Yes
Cost: $4.99 (Bankaroo Plus)
Pros: Kid-focused pocket money app with chores/reward tracking, used in schools nationwide
Cons: Money transfer is only available on the paid version
You will love this app if: You are a teacher or parent who needs a free basic financial literacy tool for kids age 5 to 13.
Raising money-smart kids is easier than ever thanks to pocket money apps like Zaap. Zaap combines multiple financial tools in one to make allowance management as painless as possible for both parents and kids. The Zaap app comes with a free prepaid MasterCard (available for a limited time only) for cashless shopping or an optional wearable band.
For parents, the app lets you track spending and savings, transfer money to your child's card at any time and teach your kids responsible money management. Don't worry, your kids can only spend what is on the card and they can't spend it on games or adult sites. You can always check where their allowance is going from your account.
Free version: Yes, free basic version
Cost: $2 per child per month (Zaap MasterCard)
Pros: Your kids' own prepaid MasterCard for cashless shopping
Cons: Each top up costs 1.5% of load value, can be expensive for large families
You will love this app if: You need a pocket money app with a prepaid card for your kids' purchases.