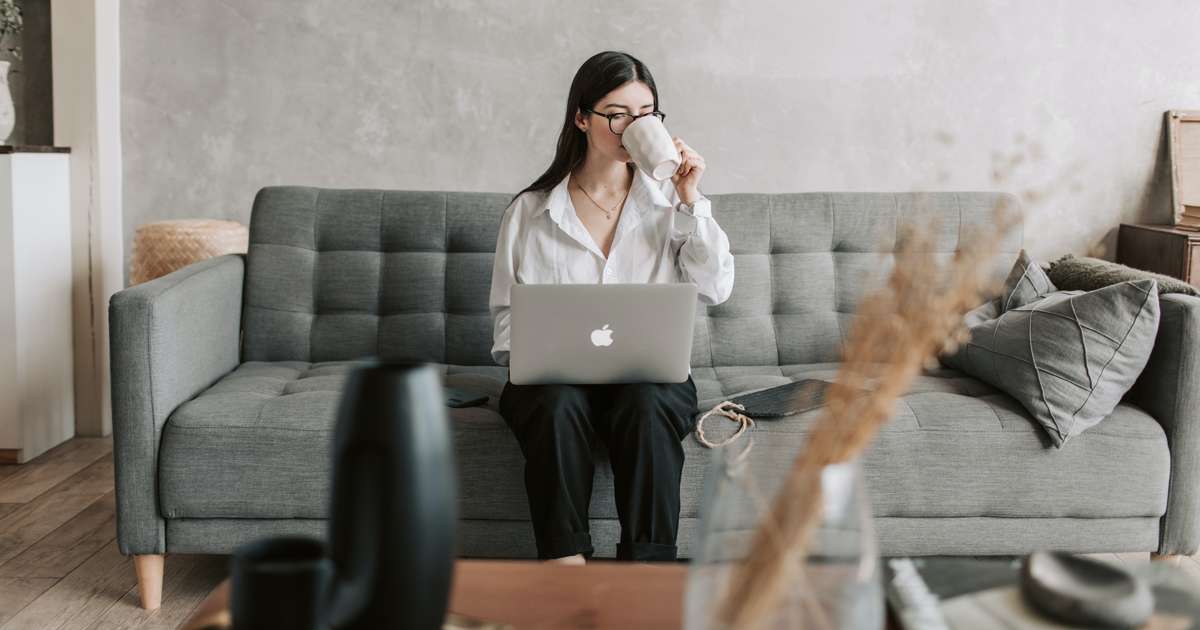 In today's ever changing market full of possibilities for remote work with the help of technology, even the busiest mum can run her own business. One of the most profitable tools with which mums can gain an extra income is if they choose to create a dropshipping website. You'll be surprised at how intuitive and accommodating it can be to own a successful e-commerce and dropshipping store while still spending time with your family.
Establishing a robust online business gives you several advantages, including flexibility and the ability to reach a broader market across the world. Even better, you only need a few dollars and some marketing tips to get started. This article will take you through seven ways mums can market their businesses online.
Create an eCommerce Website
If you're thinking about selling online, set up an eCommerce website using one of many available online platforms. Creating your own site will allow you to customize it and connect directly with potential customers.
Many online businesses have launched via a dropshipping website. With these platforms, your inventory is stored by your supplier rather than purchasing inventory upfront and storing it in your home or office. When customers place orders on your site, you purchase those items from your supplier and ship them directly to the buyers.
With the help of web-builder tools, you can create your own eCommerce site without any background knowledge in website design. Some platforms even offer a step-by-step guide on getting started with your design.
Invest in Social Media Marketing
While marketing online can be intimidating, social media is a great place to start. Social platforms like Facebook and Instagram allow you to build communities around your brand and products. This strategy can help you convert web traffic into customers if done right.
Take advantage of these platforms by promoting deals or special offers that drive more interest in your products. Don't forget to encourage people to follow you across multiple platforms for easy updates on new sales and promotions.
Start an Email Marketing Campaign
Start an email marketing campaign to nurture relationships with potential clients and keep them up-to-date on what's happening in your business. While social media can be used for marketing purposes, it isn't easy to maintain a consistent conversation between your brand and customers.
On the other hand, emails allow you to send individualised messages to customers and gain their trust through more personal interactions. In fact, 71% of consumers like socially responsible brands. Therefore, use email marketing campaigns to build your reputation as a socially responsible business.
Learn Some SEO Tips
SEO (search engine optimisation) involves applying different strategies to improve your eCommerce platform's quality and quantity of traffic. A dropshipping website will only be a great way to market your online business and renew customers if you know how to drive organic traffic from search engines like Google.
Search engines rank websites by using keywords in a website's content. They also rely on other factors, such as your site's responsiveness and the quality of content you create. Understanding how SEO works will make it easier for you to market your business online with a small budget.
Work with Influencers
Partnering with influencers to market your business is an increasingly common tactic and for a good reason. Studies show that 92% of consumers trust recommendations from influencers.
If you can align yourself with an influencer who is relevant to your industry and target audience, there's a good chance they'll feature your product in one of their social media posts. If this happens, you'll probably find an opportunity to tap into their following and win new customers.
Use Blogging Platforms
Consider starting a regular blogging schedule as your marketing tool. There are dozens of free, hosted platforms such as Wix that allow you to do that.
These services take care of all hosting, backups, and maintenance. So, there's no need to worry about hosting your own website. Moreover, they make it easy to customise your blog site, allowing people to find your content through Google searches and social media sites like Twitter or Facebook.
Ask Your Customers for Testimonials
Whenever someone buys items from you, ask them for a testimonial. Testimonials are great to use on your website because they prove that you offer valuable products or services to potential customers. They also help you identify areas you need to improve in your online store to attract more buyers.
The Takeaway
The rise of online marketing has changed what it means to do business, but there are still some core principles that don't change. Be genuine, have a voice and a personality, and be consistent. Remember to enjoy your work because people buy from those they like in today's market. If you can make yourself stand out from competitors, you will naturally gain clients who want to work with you.