Running an entire household as a single mum requires gargantuan time management and organizational skills. You must stay on top of everything—laundry cleaning the house and ensuring homework is done while still spending quality time with your loved ones.
To keep track on all the chores, you need to plan out the steps you need to take. This is particularly true for meals, especially if you're trying to save on money. Plan out the dishes you'll be preparing and the ingredients you need so you can purchase them, ideally, during sales with hefty discounts. It's reported that a lot of Australians either go over their food budget or don't have a budget at all. Moreover, the average Aussie spends about AUD$300 a week on food. While a significant chunk goes to groceries, eating out and ordering takeaway made the bill higher. (1)
To avoid this, plan your meals ahead and save more money by cooking at home. It's also a lot healthier for you and your kids. Here's a quick guide on how you can create a meal plan on a budget:
Take stock of your pantry
The first thing you should do is check your pantry and take stock of the items you already have. This way, you can use those ingredients first. You just need to buy what you need and avoid double spending on products still unopened in your cupboard.
Most meal plans require you to find recipes first then buy the ingredients. However, to save more money, you should do backward meal planning, which entails checking what you have instead and figuring out which items you can swap in the recipes. (2)
Maximise apps and services
Next, you can download apps that can help you take note of your pantry items. This way, you have the list with you when you go grocery shopping and, again, won't spend double on the same item. 
During an extra busy day or week when you can't do groceries, you can also take advantage of meal kit services such as HelloFresh. These companies offer fresh ingredients and deliver them straight to your doorstep. The best thing about this service is that you just choose from various recipes, and they'll automatically ship the ingredients you'll need.
Understand the different types of meal plans
You have several meal planning options to choose from, based on you and your family's needs and preferences. You can experiment with various styles and techniques to find the arrangement that works best for your family.
Here are the different types of meal plans to take inspiration from:
FREEZER MEALS
Freezer meals pertain to dishes that you prepare and cook ahead of time. You just portion them per serving and put them in the freezer. Then when you're ready to eat them during the week, you just get them and reheat. It's the ideal setup if you have plenty of time during the weekends to cook in bulk.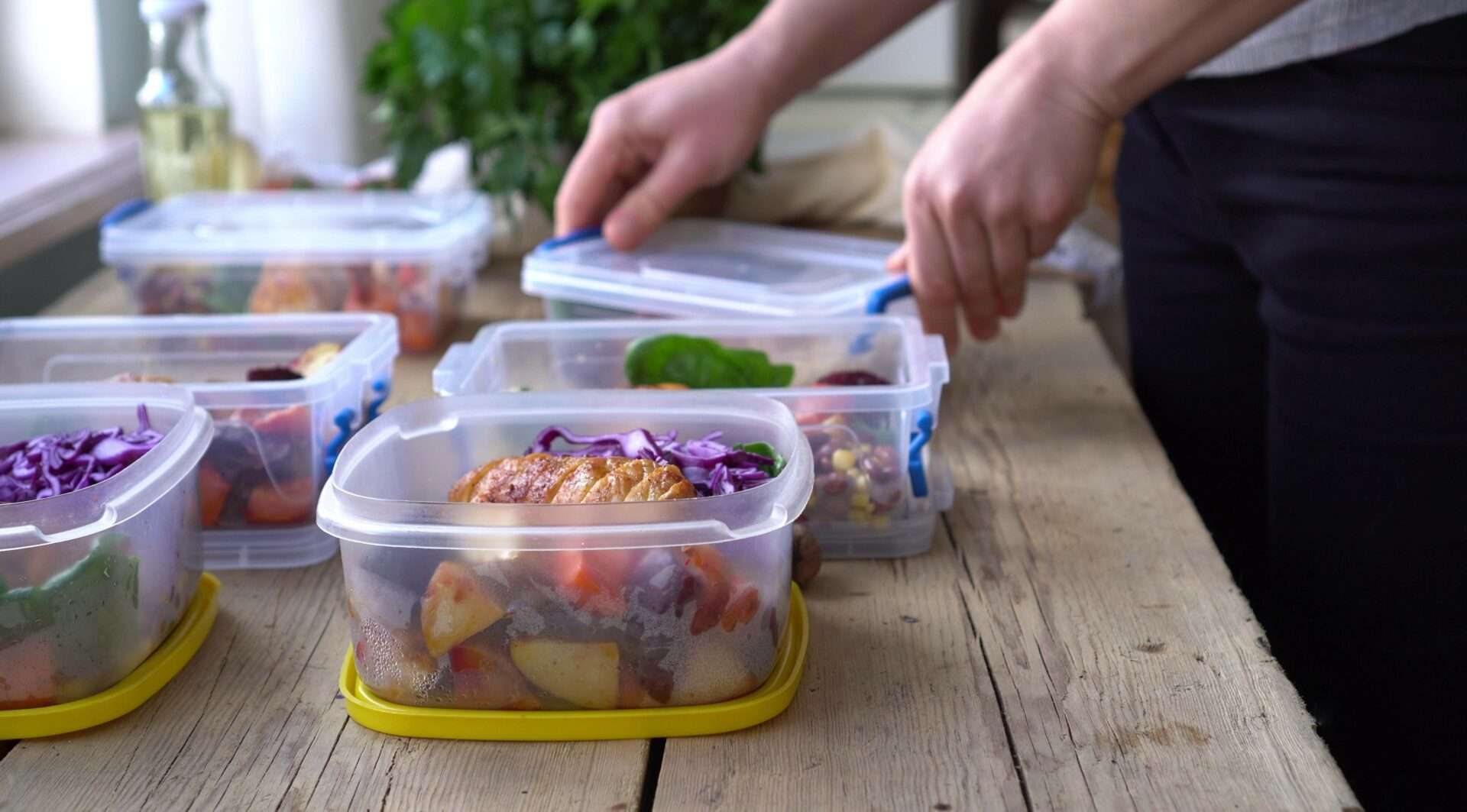 DUMP MEALS
This one is where you prepare all the ingredients of a particular recipe and freeze them. Then once you feel like eating that particular dish, you can take out the bag or container and 'dump' everything into a pot or slow cooker.
15-MINUTE MEALS
The only thing you'll be preparing for this type is the recipe. Of course, you'll need the ingredients, but you don't have to prepare them in advance, unlike dump meals. These are great for extra busy days where you feel that you don't have enough energy for whipping up an elaborate gastronomic feast.
Determine your go-to dishes
You may already have some dishes you've mastered in your culinary arsenal. You can incorporate these into your weekly plan or keep them as plan B for times when you're so busy that you can't even be bothered to follow the schedule. Plus, there are also times when you feel like eating something else aside from the dish that you've plotted, to give yourself a little flexibility.
There are lots of resources online for dishes that are easy and delicious, such as these cheap, healthy meals that your kids will love.
Conclusion
Having a meal plan is valuable for single mums because it allows you to whip up something healthy and budget friendly for your family in minutes. The best thing about this strategy is that you can feed your kids delicious dishes without breaking the bank. Follow this guide to help you get started and succeed on your meal planning journey.
References 
"The average Australian spends $300 a week on food and it's blowing out our budgets", Source:

https://www.savings.com.au/credit-cards/the-average-australian-spends-300-a-week-on-food-and-its-blowing-out-our-budgets

"What is Backwards Meal Planning?" Source:

https://mealplanningblueprints.com/blog/backwards-meal-planning