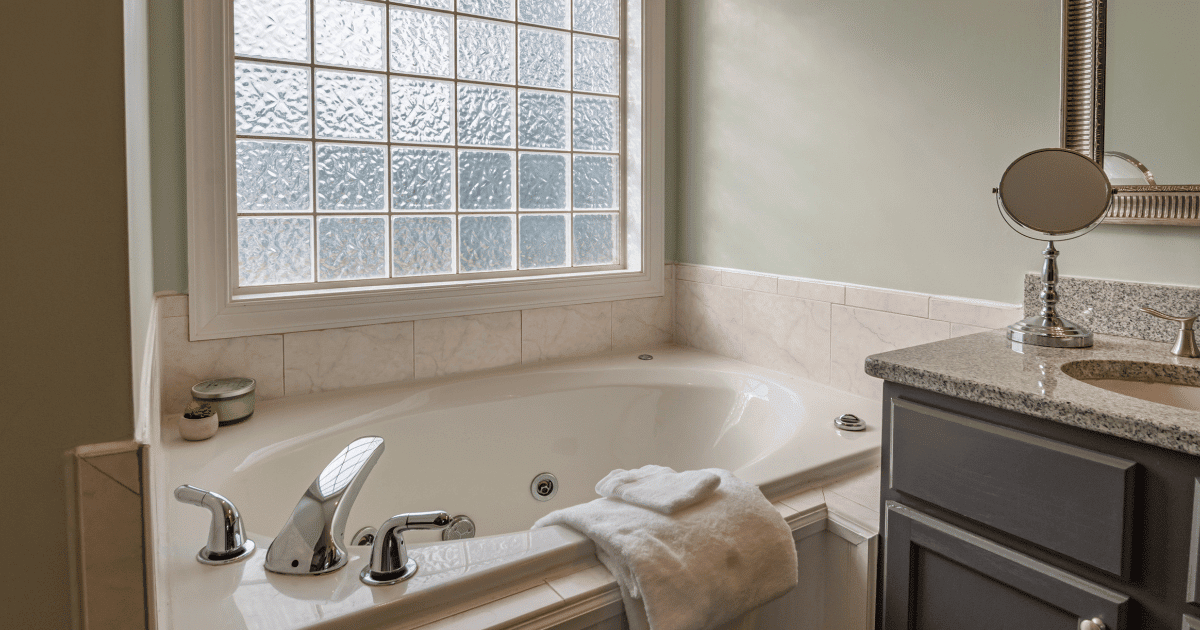 Have you ever been on holiday, experienced a luxury bathroom filled with the softest towels and indulged in an incredible oversized tub, then come home only to realise your bathroom is far from that?
Whilst we can't guarantee a complete hotel bathroom, we can definitely suggest a few things that will help make it feel like a hotel-worthy bathroom at home.
Swap out your shower head
This is the easiest swap and can make all the difference. Rainfall shower heads are all the rage, and for a good reason. They immediately give the feeling of being in a luxury bathroom without having to renovate your entire space.
Add some seating
If you're considering doing some renovation, a shower seat screams luxury. If installing one isn't within your budget, consider a small decretive stool near the bathtub or a long bench.
Find the fluffiest towels possible
Surely by now, everyone knows fluffy towels are the best thing about a hotel stay, right? Invest in some high-quality towels, and whist you're at it, swap out your bathmat to match, as having matching towels will change your bathroom from looking drab to sophisticated.
If you really want to up your towel game, place them in the dryer with wool dryer balls before you get into the shower. Add a few drops of your favourite essential oils to the wool dryer balls, put the dryer on for five or ten, and you'll have the warmest, fluffiest towels for when you hop out of the shower. Thank us later.
Add an extra hook for a bathrobe
Now, an even softer bathrobe is a must if you're planning on getting some fluffy towels. A big, thick, cuddly, white bathrobe will perfectly mimic a hotel bathroom. Where you can install an extra hook for your bathrobe so as soon as you dry off with your fluffy towels, you can cuddle into a plush bathrobe.
Lights
Lighting will make all the difference, especially in a bathroom. You want lighting that changes the feeling of a room. A perfect way to do this is through wall scones, lamps and dimmer lighting. Each of these gives a variety of lighting and can be altered for all times of the day.
Scents
Scents can take you to another place, like a luxury hotel bathroom. Whether it be candles, a mist or a diffuser, using scents is a great way to give your bathroom a spa-like feeling.
Clean out the bathroom
Have you ever seen a cluttered hotel bathroom? Absolutely not. Take the time to clear and clean out your bathroom. Make it a fun Sunday project. A big clear-out gives you the chance to get rid of any old expired products and tidy up the space, leaving it to feel calm and fresh.
It's the simple things that can make all of the difference. With all these tips, we can promise you that you'll never want to leave your bathroom again.