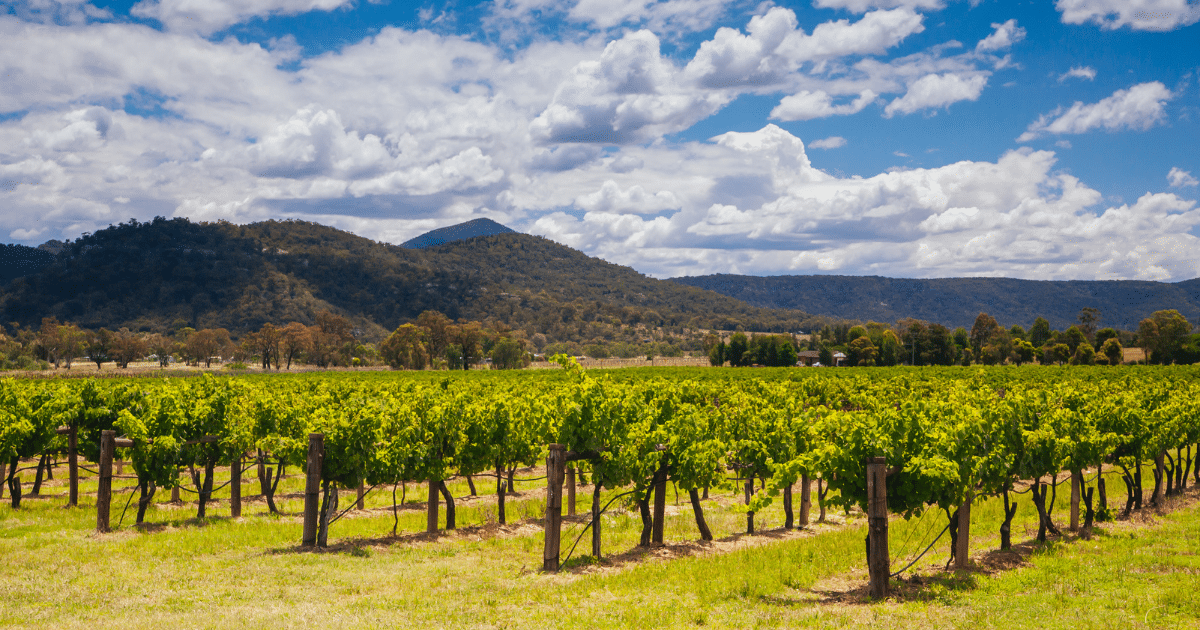 Nestled in the heart of New South Wales, Hunter Valley is a picturesque region that has become a well-liked vacation spot for Australians and tourists for a while now. Known for its world-class vineyards, gourmet food, and outdoor activities, it's the perfect destination for endless opportunities for relaxation and adventure.
Whether you're a wine connoisseur, a foodie, or a nature enthusiast, it has something for everyone. Here are the most compelling reasons to come and meet Hunter Valley, considered by many as Australia's favourite getaway.
Start with wine tasting
Hunter Valley is a breathtaking wine region located just two hours north of Sydney and home to more than 150 vineyards. The region is globally recognised for its exquisite wines, so those who love this alcoholic beverage must go on wine-tasting tours. Some of the popular wine varieties produced here are Shiraz, Chardonnay, and Semillon.
Most wineries offer tasting tours, where visitors can learn about the winemaking process and sample different wines with their unique charm and character. You can choose from a variety of Hunter Valley accommodation offers to stay and explore the wine estates, ranging from boutique wineries to large-scale operations. Some of Hunter Valley's top-tier cellars are Tyrell's Wines, Brokenwood Wines, and Audrey Wilkinson Vineyard.
Go on hot air balloon rides
You can hop on a helicopter to see the region from above, but taking a hot air balloon ride over Hunter Valley is more personal than the sound of the birds and the breeze. It offers breathtaking views of the vineyards and countryside, especially popular among visitors during sunrise and sunset.
Moreover, if you want to celebrate something special or propose, you can book a flight with locally produced champagne or wines. Hunter Valley has several hot balloon companies, like Balloon Aloft and Beyond Ballooning, each one with an upstanding reputation.
Try the Hunter Valley's gourmet food
Hunter Valley is a paradise for food lovers, with plenty of gourmet restaurants, cafes, and markets to explore. Some of the popular dishes are freshly caught seafood, slow-cooked meats, and farm-to-table produce.
If you want to truly excite your taste buds, make a reservation at Muse Restaurant or Bistro Molines, offering delicious meals made with fresh local ingredients. In addition to its wine, Hunter Valley is famous for its farmers' markets where you can sample some of the region's artisanal cheeses, olives, and chocolates.
Enjoy relaxing outdoor activities
Hunter Valley is also a great place for outdoor activities and visitors can explore the region by hiking or cycling on various trails, like the Pokolbin Mountains and the Great North Walk. Horseback riding is another great and unique way to see Hunter Valley. Stop by the Hunter Valley Horses and Hunter Valley Horse Riding and Adventures to learn about horseback riding and put that knowledge to the test on a mount.
Those who would like to be less active in the wild can try their hand at golf on one of many courses in the area. Considering many are parts of resorts, you can stop by their spa to relax and recharge the batteries after your game.
Visit the local festivals
Several festivals take place in this wine region throughout the year, such as the Hunter Valley Wine and Food Festival, Lovedale Long Lunch, and the Hunter Valley Balloon Festival. This is a perfect time to have fun and experience local food, wine, and culture. You can always find local artisans and craftsmen during the festivals and buy incredible art and gifts.
The most popular festival is the Hunter Valley Wine and Food Festival, taking place from May to June. The event features wine and beer tastings, dinners, and live music, as well as special programs, like Wine and Food Pairing Masterclass.
Book a cheese and chocolate tasting
The Hunter Valley Cheese Company and Hunter Valley Chocolate Company offer tastings of their unique and delicious products. These tastings are a great way to sample some of the region's best cheeses and chocolates, as well as to take them home for others to try.
Some cellars offer pairing classes, where participants are taught to combine cheese and chocolate with a variety of wines. If the cheese you are after, you can stop by the Hunter Valley Smelly Cheese Shop to sample their fudges with wine and honey.
Eat candy at the British Lolly Shop
The British Lolly Shop is a unique opportunity to experience the flavours of England this far away from the UK. The shop offers an extensive range of candies and sweets, from classic bonbons to lesser-known treats, like the Double Decker.
If you are coming with kids, this may be one of those things that will make their trip even more enjoyable. Of course, everyone with a sweet tooth is welcome to buy products directly imported from the UK.
Participate in grape stomping at harvest time
The rich history of wine-making in Hunter Valley is not only for tasting but also taking part in the age-old tradition of grape stomping. This was the process of wine-making before the use of machinery where a person enters a large barrel and stomps the grapes with their bare feet.
Many vineyards offer grape stomping during harvest time, and it's an excellent way to have fun while learning about the craftsmanship dedicated to every bottle of wine. It sure makes for an unforgettable and unorthodox experience that you can hardly try often in life.
All in all
Hunter Valley is a destination that offers something for everyone, from wine lovers to foodies, outdoor enthusiasts, and festival-goers. With its stunning landscapes, cellars, and farmers' markets, it's no wonder this is considered Australia's favourite getaway. So, if you want to meet Hunter Valley, book your accommodation on time, especially during big festivals, to get the best deals.
Further reading: Single parent travel and holiday tips.