In these unusual times, many mums are finding themselves in the new role of education supervisor.
The good news is you don't need to be a qualified teacher to help your kids successfully manage homeschooling. While playing the teacher role, it's important to remember you're still mum – you're building that beautiful relationship with your children while they're learning.
Mums have their kids' best interests and wellbeing at heart, so do your best and remember you're doing this to help build a good future for your children
These tips should help you settle into a home education routine as quickly and easily as possible. In practice, they'll look a bit different in every household, because every family's environment is unique.
1. ESTABLISH GOOD COMMUNICATION
As with anything new, good communication is critical for making home schooling work. Try to keep your communication positive and encouraging.
Sit down and talk to your children about what school at home will look like. This will help you develop important routines and boundaries. Discuss your expectations for learning in advance, including things like the goals and outcomes you hope to achieve. Having clear boundaries saves arguments and stress when things don't go to plan.
Make decisions together about consequences you'll use – such as missing out on activities or device time – if behavioural or work expectations aren't met. That way, your kids know what will happen if they push the limits, just like they do at school.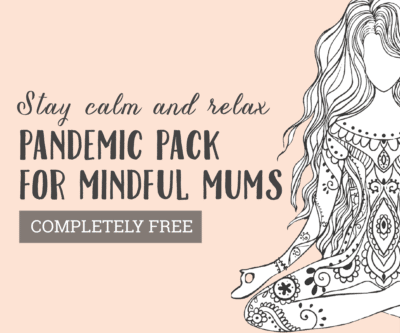 2. SET ROUTINES FOR HOMESCHOOLING
For effective school at home, it's important to quickly establish routines. They help your kids stay focused and on track with learning and not fall into poor habits that will be hard to break when school resumes.
Some useful strategies for developing a good routine include:
SETTING UP A DEFINED HOMESCHOOLING SPACE
You don't need a large area for homeschooling, just somewhere that's free from distractions so your kids can focus on schoolwork. Avoid setting up near the television and make sure devices are turned off while your kids are working. If possible, keep their computer, pens, paper and other school supplies in the learning space to save time setting up each day. Have headphones handy so your kids can listen to online learning materials without disturbing anyone.
CREATE INTERRUPT RULES
If you're working from home, set up your workspace near your children's so you can monitor their activity. Talk about how working together is important for your family's future. Set boundaries around when they can interrupt you. For example, if you've got a conference call from 10 to 11, tell them mummy can't be disturbed, set them a task and let them know what to do if they finish early. It can help to create "interrupt rules" that define reasons you can be disturbed while working (like someone getting seriously hurt).
GETTING READY FOR SCHOOL
It might be tempting for kids to sleep in, but things will run more smoothly if they develop a routine of getting up and dressed for school. That doesn't have to mean wearing a uniform – just putting on comfortable clothes.
ESTABLISH A TIMETABLE
Quickly putting a timetable in place will help your kids settle into a learning routine. Look at the work teachers set for the week and how much they need to do each day. Research shows that morning is the best time for learning, so tackle more challenging subjects like English and maths first up.
FACTOR IN REGULAR BREAKS
This could include going outside to run around or jump on the trampoline, making morning tea, or sitting down together to chat about things other than school to give their minds a break. It's best to avoid screen or TV time. Breaks are part of the regular school environment and it should be the same at home. Bear in mind that primary school kids have shorter concentration spans and might need more frequent breaks than secondary schoolers.
USE REWARDS
Once you've set learning goals for homeschooling, it can help to have incentives for achieving them. These shouldn't be tied to getting the work done, but to focused, quality learning. Explain that you want to see your kids make a good effort, not just rush through work to get it finished. Rewards could be something you want to do as a family or something they want to do themselves. It could be as simple as taking a break for 10 minutes or ordering pizza for dinner that night.
3. BE FLEXIBLE
Even regular school environments have interruptions, such as fire drills or someone visiting the classroom.  Routines are vital, but it's also important to have some flexibility in your day. There's a place for focused hard work, and for being spontaneous and having fun. Take a brain break, roll on the floor laughing, tell some jokes – you're still being mum to your kids.
Don't beat yourself up if things don't go smoothly with homeschooling.  There will be times of frustration and very strong wills from your children. In those moments, I encourage parents to breathe, try not to escalate the situation and, if you need to, take a short break.
For mums who've had enough, that might mean sending the kids outside while you take five minutes to breathe and calm down. When everyone's ready, share the expectation you agreed on at the beginning and move forward again.  If you're not finished schoolwork by 3pm, it doesn't matter.  Unfinished work can become like regular homework. You could sit around the kitchen table and do another hour or so.
One beauty of school at home is being able to take those breaks, provided you stick to your goals and expectations. If you don't finish a day's work, don't beat yourself up – try again the next day. Persistence with your goals, boundaries and routines will pay off.
4. POSITIVE MINDSET
These changes are hard for everyone, and it helps to cultivate a positive, upbeat mindset. Talk to your kids about how you're doing this because you want them to learn and achieve their goals.
Focus on the positives of homeschooling and make it a real time of bonding – not of tearing apart. Work together with your kids and say things like, "we're a team now. We've both got jobs to do, so let's tackle this together".
Be honest with your kids. If you've got older children studying senior physics, chemistry or ancient history, for example, you may not feel confident helping them.  You can say, "Look, I'm not a teacher, but I'm here to support you and we're on this journey together. Let's find out what we can and get help if we need it."
If your kids are feeling frustrated or you're not able to help, remind them you're not a teacher but will do whatever you can to support them. Mums may not be trained teachers, and they're not expected to be, but they are an incredible wealth of information, support and encouragement. They can help kids access the right people when they need to. You want to help with motivation, and not cause tension in the home trying to be something you're not.
5. GET HELP WHEN YOU NEED IT
If your kids don't understand something, get them to write it down so you can work on it together. This could mean spending time searching Google for answers. Be careful letting children do online research alone, because many sites are unsafe. Monitor their online activity and be clear about internet boundaries.
There are some great safe educational websites where kids can access high quality teaching and learning videos. Look for these together, or older siblings could help younger ones under your supervision.
Supervision is key with homeschooling, because there's nothing worse than a child learning a strategy that's wrong. If you learn to do something the wrong way, it's very hard to undo it.
Remember, mum's doing education at home require the support of professionals. Don't hesitate to contact your child's teacher/s and ask for help. For example, ask them to send you an image of a worked maths problem or links to helpful videos.
Teachers are trained professionals and are there to support parents. The reason they become teachers is to help children learn and grow and that's the same as a parents' heartbeat. They want the best for their students, they're there to help and we should be working together for the best interests of the child – that's the number one priority.
Intellectual development is important, but there's also the social and emotional aspects and we don't want to make learning a negative experience.
Teachers are brilliant at giving you strategies for defusing behavioural situations, teaching a math problem, helping kids who are struggling with reading and those sorts of things. Schools have incredible support networks in place with guidance officers and school counsellors.
These support systems for homeschooling are only a phone call or email away. Reach out and ask for help – it's better to ask than try to do it all!
Get more support around COVID-19 and how to handle it here:
Co-parenting during COVID-19: Your complete guide
Government Coronavirus Subsidies: What am I entitled to?
Deep cleaning tips for the home during the COVID-19 outbreak
Coronavirus and Family Law: What you need to know