This article about how much can I get for single parenting payments was last updated in 2021.
As a single mother there are several benefits you may be eligible for, one of which is the Single Parenting Payment (PPS).
Like all government payments, there are requirements as to whether you can receive a full or part payment of PPS, these are relevant to your personal situation.
Here is what you need to know about the Single Parenting Payment
WHAT IS THE SINGLE PARENTING PAYMENT?
The Parenting Payment is an income support payment from Centrelink. The Single Parenting Payment is version of this payment for single parents or caregivers.
WHO CAN GET THIS PAYMENT?
If you are a single parent or primary carer of a young child you may be eligible for the payment. However, you must meet the following requirements:
Your child must be 8 or under. When your youngest child turns 6, obligations change (details below)
You are the principle carer for your child. This means that you have the most amount of responsibility of the child's day-to-day care, welfare and development. Note: There can only be one Principle carer for a child.
You must be an Australian resident when you claim and for as long as you receive the payment
You must pass an incomes and asset test (details below)
HOW DOES THE INCOME TEST WORK?
You can start receiving a part payment of the Single Parenting Payment if your earnings are less than $2,170.35 gross income each fortnight, with the cut-off point increasing by $24.60 per child if you have more than one child.
Payment reductions are applicable depending on how many children you have and your gross income. See the full guide here.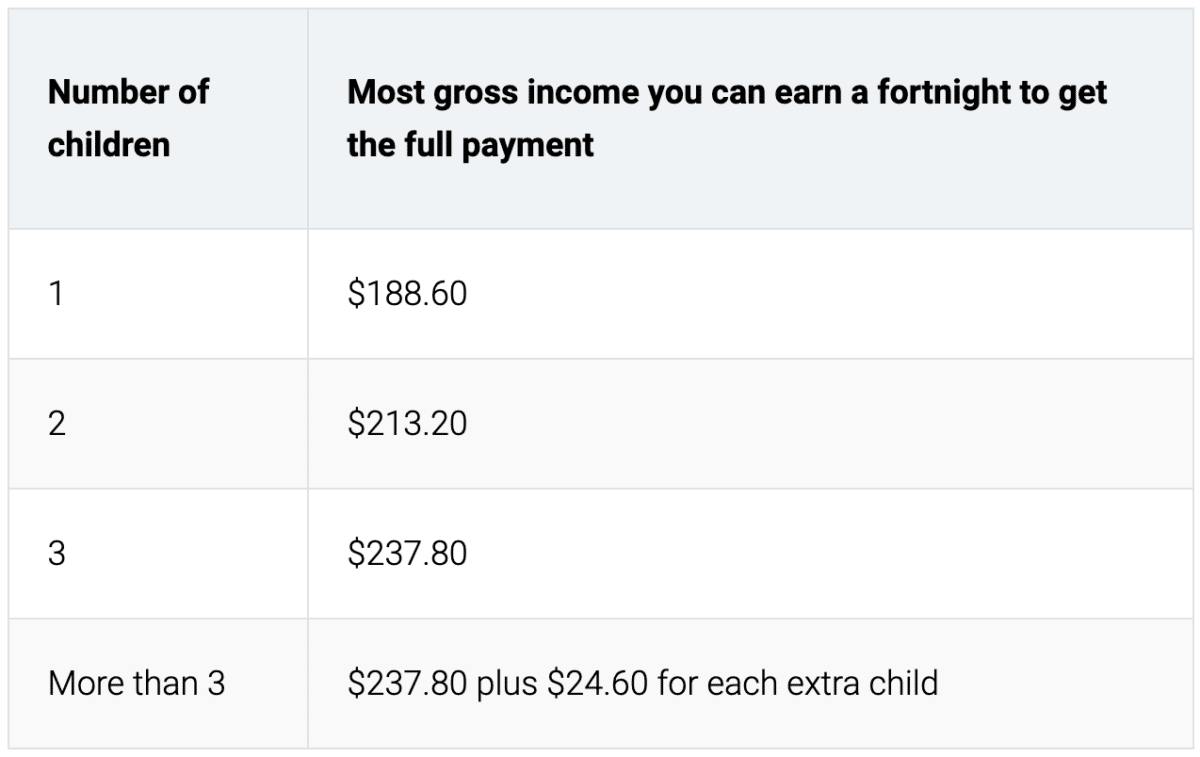 Source: humanservices.gov.au
Note: Payment reduces by 40c for every dollar earned over the above amounts.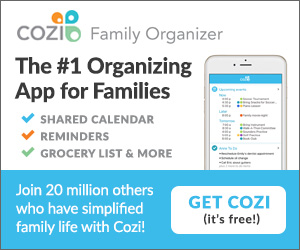 HOW DOES THE ASSETS TEST WORK?
The value of your personal assets could affect your payment. These are items that you own, including property, car, shares or any other thing with cash value. This includes assets owned in Australia and overseas. Your Single Parenting Payment will be stopped if your assets exceed:
For a homeowner: $263,250
For a non-homeowner: $473,750
Note: The above figures are re-assessed by Centrelink in January, March, July and September each year.
HOW MUCH CAN I GET FOR SINGLE PARENTING PAYMENTS?
The maximum Single Parenting Payment made each fortnight is $780.70. This is reduced depending on gross earnings and number of children, see income test section above.
WHAT HAPPENS WHEN MY YOUNGEST CHILD TURNS 6?
When your youngest child turns six, your obligations change in order to prepare you for the workforce. To continue receiving the payment you must agree to a Job Plan which will require you to either look for work, study, work part-time or do an approved activity.
HOW DO I CLAIM FOR SINGLE PARENTING PAYMENT?
The easiest way to make is claim is online. If you are unable to do an online claim, you can call the Centrelink Families Line on 136 150. Or find your nearest Centrelink Service Centre.
WHAT OTHER BENEFITS MIGHT I BE ENTITLED TO AS A SINGLE MUM?
Find out what else you may be entitled to here: What benefits am I entitled to as a single mum?