Single mothers are incredibly resilient. I should know, I was raised by one.
And it's this resilience that makes all the difference when it comes to achieving your financial goals. Owning your own small space in the world is no exception to this rule.
For many single income families, the dream of buying your own property can seem out of reach. However, there are some simple and important steps you can take today to plan for home ownership and make your dream a reality.
Here's how to prepare for home ownership
1. Be honest about your spending habits
Figuring out what you think you spend versus what you actually spend, is often a tough but very important first step. Once you know how much money you have coming in and how much goes out of your house each month, you can take the next step of figuring out how your money will work best for you.
The Federal Government's Australian Securities & Investment Commission (ASIC) Money Smart website offers really useful and simple tools around how to budget to help you understand where you money goes and what financial considerations you need to make
The site provides a simply budget template that helps you to:
Work out where your money is going
Create your own custom items
Save your results online or use an Excel budget spreadsheet
Simplify your budget overall
Any amount you save – great or small – is a fantastic step towards achieving your goal of home ownership.
Money is an emotional thing for all of us, but don't be too hard on yourself and remember to reward yourself every now and then.
2. Get your credit in check
Map out a plan to clear your credit card debt or other personal loans as soon as you can. Start with paying these off first. Credit cards carry the highest interest rates and a bank will want to see you can live within your means before lending to you.
3. I'm saving some money, but how much will I need?
Next step in preparing for home ownership is to track your true spend to help you clarify your reality and help you define your goal. That is, how much do I want to save and how much do I want to borrow.
To figure out how much you can borrow, there are a raft of handy calculators online, including Bendigo Bank's Home Loan Borrowing Calculator to understand how much a bank is likely to lend you and Loan Repayments Calculator, which will help you understand what your mortgage repayments, with interest, will be each month or fortnight.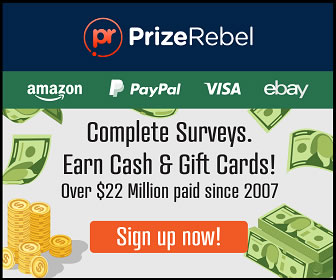 HOW TO BUY A HOME (CONT.)
4. I've got to this point but still feel I need more advice
Speak to someone you trust; starting with your bank, an experienced friend or relative or a financial planner. Getting the right advice and support can really help. We all face a different reality and have our own unique circumstances.
But before you meet with them, have an idea of what your financial goal is – rather than just say you're saving to buy a house – be as specific as possible. The more information they have, the better they can advise you.
Ratings sites like Canstar, an Australian Financial Comparison site, can help you understand which bank or financial advisor might work best for you. The site provides rankings and insight into experience of others to help inform your decision. When you've shortlisted some, meet with them all. Then you can decide what's right for you and your personal circumstances.
5. What to do next in your mission for home ownership
One of the most important pieces of advice I can offer is to establish how much you would have to pay per fortnight or monthly for a home loan – with interest. Once you've got this established, work to put aside the gap between what you are currently paying in rent and the anticipated mortgage repayments into a savings account.
This has two benefits, first you will start saving straight away and importantly, you will have a proven track record to prove to the bank that you are able to meet the repayments of a loan and that you have already been doing that for a demonstrated period. This is something that any bank would respect and value in assessing any loan approval.
My final tip
Remember consistency and a clear plan will help you on your journey towards home ownership. It may not happen tomorrow, but discipline will help you reach that goal.