We all know that life as a single mum has its fair share of challenges, but top that off with job losses, business and school closures, social isolation and a spiralling economy – and it's hard not to feel scared shitless – especially if you are now looking at a reduced income and already have debts you need to pay off.
I came across this quote the other day and it really resonated with me:
"Not all storms come to disrupt your life, some come to clear your path."
For all the reasons I mentioned above, and no doubt many more, it is easy to get swept up in the doom and gloom of our current situation and to feel fearful, helpless and hopeless, like there is no way out. I would encourage you to reframe this situation if you can, to look for what benefits can be found and search for opportunities to take advantage of wherever is possible.
Hibernation, social isolation, lockdown, whatever it actually is that we are doing at the moment, means that for many of us, being forced to stay at home is resulting in having more time on our hands. Time is one of the most important commodities that we have, and used well, it can help to bring about positive changes in our lives, including helping us get real about, and work on, strategies to deal with money management and debt.
With two decades worth of experience in the financial services industry I see the huge differences people make every day, simply through taking the time to get real and take stock of their financial situation. It might feel that right now, with everything up in the air, that this is not the right time to think about your finances, but I would argue that this is the perfect time to do just that.
DEALING WITH DEBT
HOW TO GET STARTED
Dealing with debt always starts with getting real and clear about what money you have coming in and what you have going out. Whether we are going through a pandemic or not, it's still the same!  I like to think of it as "Financial Mindfulness". Getting really present to where you are financially at the moment.
This is our first step when working with any client.  We sit down with them and fill out what is called "a Statement of Financial Position". A spreadsheet that shows people exactly where their money goes.  I won't lie, it's a challenging process.  I always warn my clients that it will be the most difficult thing they have to do when working with us, but it's so worth it.  It shines a light on all those little things we'd rather ignore; the $90 a month on coffee, the $250 on "little treats" for our kids – the things that slip through the net when unchecked as we tap and go.
When you have a realistic picture of where your money is going, you can then work on a realistic plan to make small, powerful and impactful changes.  Believe me when I say, you will see big results to your bottom line when you are present to where your money actually goes.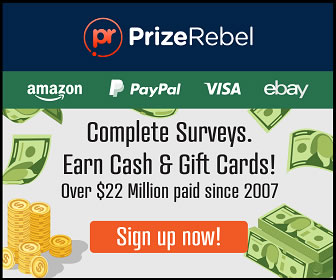 UNDERSTANDING YOUR INTEREST
Another tool that is really helpful to get you present is an interest calculator.  We use one with every client we work with to show them exactly what they are paying off their debts (or aren't as the case usually is).
More often than not, most people have no idea how much interest they are paying in a month, let alone a year.
An interest calculator shows you clearly how much you are actually paying off your debt versus how much you are throwing down the toilet… I mean paying the bank in interest just to have the loan. Working out your interest helps you see your payments in a completely different way.
Again, it's all about building "Financial Mindfulness".
TAKING THE FIRST STEP
COVID-19 may be wreaking havoc in a way that has never been seen before, but that doesn't need to be an excuse to stick your head in the sand about your finances.
Facing your financial reality head on clears a space – it makes you feel calmer, not worse.  The hardest thing is taking that first step, but that first step is the one that takes you down the path to empowering yourself.
By empowering yourself you are not only benefitting you, you are showing your kids how to be brave and strong and face something really difficult head on!
Help! How do I cope with my debt in a pandemic?
REMOVE THE SHAME (AND THE BLAME)
Over the years, I have worked with many clients who have fallen into financial hardship for a whole host of different reasons. Almost all of them were because of circumstances outside of their control.  Financial difficulty is seldom of our own making and absolutely NOT something to be ashamed about.
COVID-19 is showing us this on a mass scale and one thing that's for sure, if you are struggling financially right now, you're not alone.
DEBT DURING COVID-19
If you are worried about COVID-19 and how it will affect your finances, the best thing you can do, after getting really clear on your monthly outgoings is to empower yourself. Keep informed and stand up for yourself and for your situation.
Know that you have rights and that you can ask your creditors for special dispensation.  The 2009 National Credit Act clearly states that a debtor is allowed to "request a change to the terms of their credit contract on the grounds of financial hardship" so know that you are totally within your rights to ask a creditor to ease the pressure off, to reduce and/or freeze interest and payments for a while.
Stay up to date with things as they unfold, plug in to services like ours so that you know what's happening and who it will affect and most importantly know that you're not alone.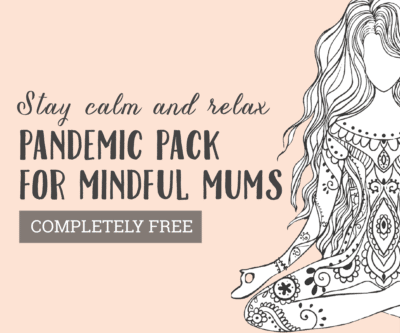 ALLOW US TO HELP YOU WITH YOUR DEBT
I have been providing solutions that benefit clients and creditors alike for the best part of two decades and now through Debt Angel Solutions – debt management and debt negotiation is our specialty.
We have a deep understanding of what is and isn't possible when working with creditors (the things that they may not necessarily want to share) and we use this knowledge to educate our clients on their rights and to empower them to create responsibility around their finances, so that they can powerfully move forward to a brighter and more successful future.
We are currently working day and night to launch our brand-new product, a course where we show you step by step what you need to do to take control of debt and how to do it.
For more information, go to the Debt Angel Solutions website.  Register your details and we will email you as soon as this amazing tool comes online.
FINAL NOTE FROM KITTY
My heart goes out to everyone who is struggling at this difficult time. I know it is hard but if we can adjust our mindsets to see this as an opportunity to bring about change, maybe change we have been wanting for some time, then we can come out the other side stronger.
Make sure you come from a solutions mindset, surround yourself with positive people and information, practice self-care and do the work to initiate change. Have faith that you will come through and out the other side better than you could have imagined.
My last tip which I feel is actually the key to life is be and stay in communication. There are people who can and want to help – you are not alone super mumma.
You Have Got This xx