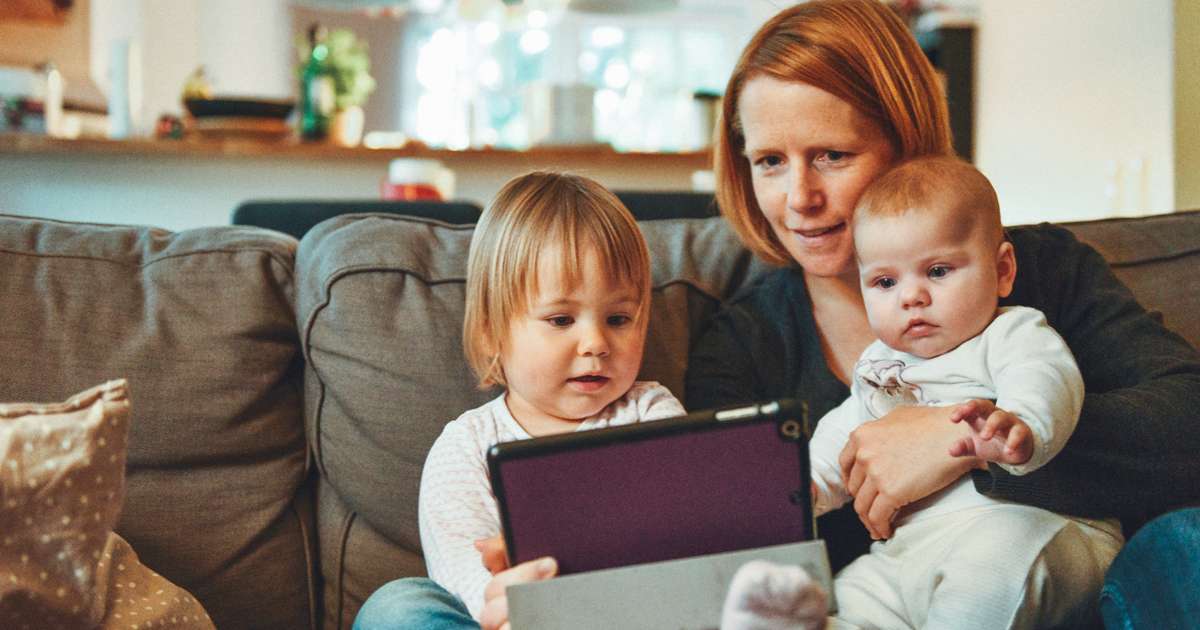 The pandemic has brought with it feelings of uncertainty, anxiousness, and stress. People of all ages experience these feelings, but it's often the youngest amongst us who can't make sense of the world around them. During times like these, parents play a huge role in helping children cope with school closures, separation from friends, events cancellations, and a deteriorating immune system.
Maintaining good health means getting vaccinated, wearing a mask while you're in public, exercising, and sustaining healthy eating habits. Parenting has become more stressful now, which is why it is imperative a guardian stays healthy and active during COVID-19.
Let's discuss how.
Maintain a Healthy Diet
Eating clean can help boost your immune system. This will ensure your body puts up a good fight if you ever get the coronavirus. Include lots of vegetables, whole grains, healthy fats, protein, and fruits in your meals throughout the day. Even though it may be tough to get your children to follow the same diet, they'll grow fond of it with time.
More importantly, remember to stay hydrated. Try not to consume high amounts of caffeine from black coffee or tea; instead try out gfuel. You won't ever feel the need to ask, "is gfuel any good?"
Stay Active
Whether it's walking in your backyard, cleaning, maintaining your garden, knitting, cleaning out your cat's litter or cooking, try your best to stay active around the house. If you have the time, stretch your body and keep it flexible by practicing yoga. Yoga is often the most effective when you do it early morning.
That said, you can also stay active by taking part in a virtual choir or by singing. Singing can do wonders for your mental health, and you can also get your kids to join in! Make it a family event, and time will fly by. As much as it matters for you, staying active also matters for your children since they're missing out on some vital playing hours because of the pandemic.
Video games have replaced swingsets, and online games have replaced conventional sports. Make your kids a part of your routine, and encourage them to take part in your exercise routines with you.
Follow a Routine
You and your child need structure.
Period.
To do that, every parent has to reinvent and reimagine the way they look after their children to ensure every member gets through the day easily. It's necessary to have a schedule for the day, one that is holistic, and it gives the child time to use their phone and talk to their friends. But likewise, it should also incorporate the productive bits in which children help around the house or study.
Not only will it be a great relief for your children, but it will be of great help to you, too. It will make life more predictable since you'll always know when you'll be able to have some time for yourself.
And you don't even have to design the schedule yourself!
Take on a supervisory role and tell your children to build one for themselves. Give them ideas of the activities that should be a part of their day, and then work with what they create. Once things are sorted, you'll notice that you'll have a lot more time to do things you love.
Practice Mindfulness
When you stay mindful of what you do and focus on the present, you improve your sense of being. This practice helps you overcome negative feelings of loneliness, anxiety, and stress, which can improve your mental health substantially.
Practising mindfulness is not something you need to take out time for, and it doesn't have to be complicated. You can start by incorporating it into everything you do. When you sit down to eat, put away your phone and have the food without distractions.
In the long run, this habit of being mindful can benefit you. Practice breathing slowly and extending your exhales. This will help calm your nervous system and inculcate a feeling of inner peace. 
Wrapping Up
Happiness is what you get when you subtract reality from expectations. In challenging times like these, parents are caring for their children full-time, getting used to a new way of working (if they have jobs, that is), and are locked inside their homes filled with feelings of uncertainty.
Now is not the time to aim for the stars. Keep your expectations realistic and set goals that you can achieve. Redirect your focus from exercising at the peak level to exercising for your well-being. Try not to over-complicate an already complicated situation.