Between kickstarting your day with back-to-back meetings to making it in time for school pickup, being a single parent is as challenging as it is rewarding. And if there's one challenge most single mums often encounter, it's finding the time to make saving a priority.
But with the rising cost of living and the financial strain of living on one income, building a decent saving stash is important. So if 2020 is the year you ramp up your savings game, here are four money-savvy ways to start.
EXPAND YOUR SAVINGS HORIZON
While savings accounts interest rates have seen better days, it's still important to make sure you're storing your cash in an account that'll give you the best return. Most bank accounts these days pay zero interest and at the time of writing, the average savings account rate in the Mozo database now sits at a paltry 0.97%. But if you do your research and shop around, there are a new breed of savings options that are worth looking into.  
Neobanks are the latest phenomenon to emerge from the banking sector and are causing quite a stir amongst larger banks in the market. Otherwise known as digital banks, neobanks are 100% online with no branches and can only be accessed via an app on your phone. At the moment, there are four neobanks in Australia: 86 400, Xinja, Up and Volt, all of which are under the Australian Government's Guarantee Scheme for Large Deposits and Wholesale Funding.   
Other than having innovation on their side, neobanks also boast some of the highest savings accounts rates around. For instance, 86 400 and Up both have a interest rate of 2.25%, which is granted if you meet certain criteria. Xinja on the other hand offers a 'no strings' 2.25% rate, meaning you'll get that rate no matter what, while Volt who hasn't officially launched just yet, will offer a 'no strings' rate of 2.15%.
So if you had $10,000 worth of savings and made regular deposits of $500 a month into your account with a rate of 0.97%, by the end of the year, you'd earn $124 in interest. However, investing the same amount with the 2.25% rate would see you earn more than two times the interest!
START AUTOMATING YOUR SAVINGS
Saving is a skill that comes easier to some than others, so if you need a little help putting away cash, try automating your savings. Not only does automating your savings make the process quick and painless, it can be done on your terms.
Similar to a direct debit for paying bills, set up an automated transfer from your transaction account to your savings account for a time that suits you best, like whenever you get paid.
Or to kick it up a notch, try rounding up purchases. Many banks, like ING, Bank Australia and even Up offer automatic round up tools as a feature in their mobile banking app. Purchases to the nearest $1 or $5 get rounded up and deposited into your savings account. So if you bought a coffee for $3.40, the purchase would be rounded up to $4, with the extra 60 cents going directly into your savings account. Easy as.
TRIM THE FAT ON YOUR HOME LOAN 
From using a coupon at the checkout to hunting down a good deal on Gumtree, there's always an opportunity to save, so why not apply the same determination to your mortgage or utility bills. The Reserve Bank cut rates three times last year and according to the Mozo database, the average variable rate is now 3.71% compared to 4.36% the same time last year.
While you might have already seen a drop in your home loan interest rate, not every provider has passed on the rate cuts in full so it doesn't hurt to check rates by shopping around.
Although refinancing your home loan may incur a few upfront costs, the potential saving speaks for itself. Say you initially took out a loan for $400,000 with the average variable rate of 3.71% and decided to refinance your home loan once the balance hit $250,000. If you chose to switch to the lowest variable rate in the Mozo database of 2.67%, you'd not only save a whopping $26,174, but also shave 14 months off your loan term!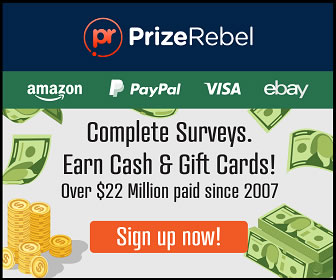 WHAT SHOULD I DO WITH MY SAVINGS? (CONT.)
GO OLD SCHOOL
Whether it's splurging on a new pair of shoes or overspending on the weekly grocery shop, we're all guilty of making silly money mistakes. But while it's easier to write off miscellaneous spending as a momentary lapse of self control, this kind of spending does add up over time. In fact, if you spent $27 a day, you would've wasted close to $10,000 by the end of the year! 
A way to put an end to your bad money habit is by going cash-only in areas where you tend to go over budget, like groceries. Even though paying with cash is a little old school, it can have a positive psychological effect over how you value money.
According to a study financed by the US Consumer Financial Protection Bureau, people spent less when they had to pay with cash rather than their debit or credit card. Why? Paying with cash instead of a debit card can bring on a sense of 'loss' and makes you more reluctant to hand the cash over. And this keeps your hard-earned dollars where they belong: in your savings account!