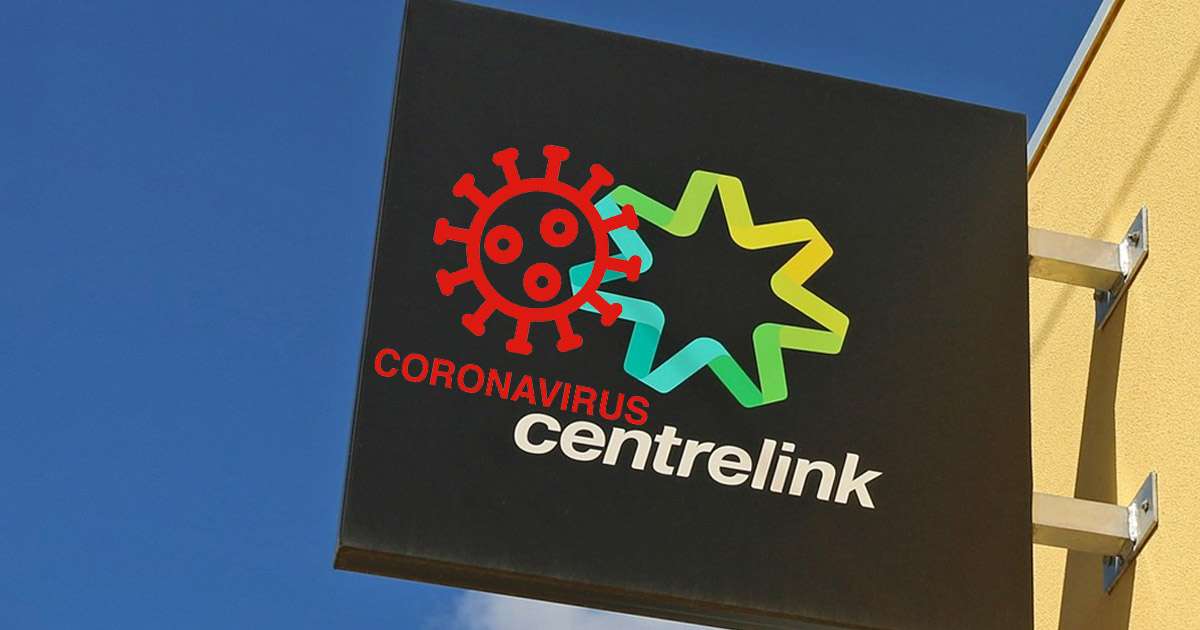 Have you lost your job, work or your whole business? If so, you are not alone. With businesses forced to close throughout Australia, government Coronavirus subsidies are going some way to ease the financial burden.
If you are confused about you might receive, see the below details direct from The Australian Government Treasury website.
And, if you wondering what you should do next. Head over to MyGov and click on just one button to register your Intent To Claim. You will be contacted by Centrelink, and your payment will be backdated to the date of Intent to Claim. So. Do. That. Now.
GOVERNMENT PAYOUTS FOR INDIVIDUALS DURING THE COVID-19 OUTBREAK
The government plan at this stage is to widen the net of eligibility for support payments by way of a Coronavirus supplement. This is a fortnightly payment of $550 which may be available to you if you already receive or are a new recipient of:
JobSeeker Payment

Youth Allowance JobSeeker

Parenting Payment

Special Benefit

Farm Household Allowance
INCOME SUPPORT FOR INDIVIDUALS FACT SHEET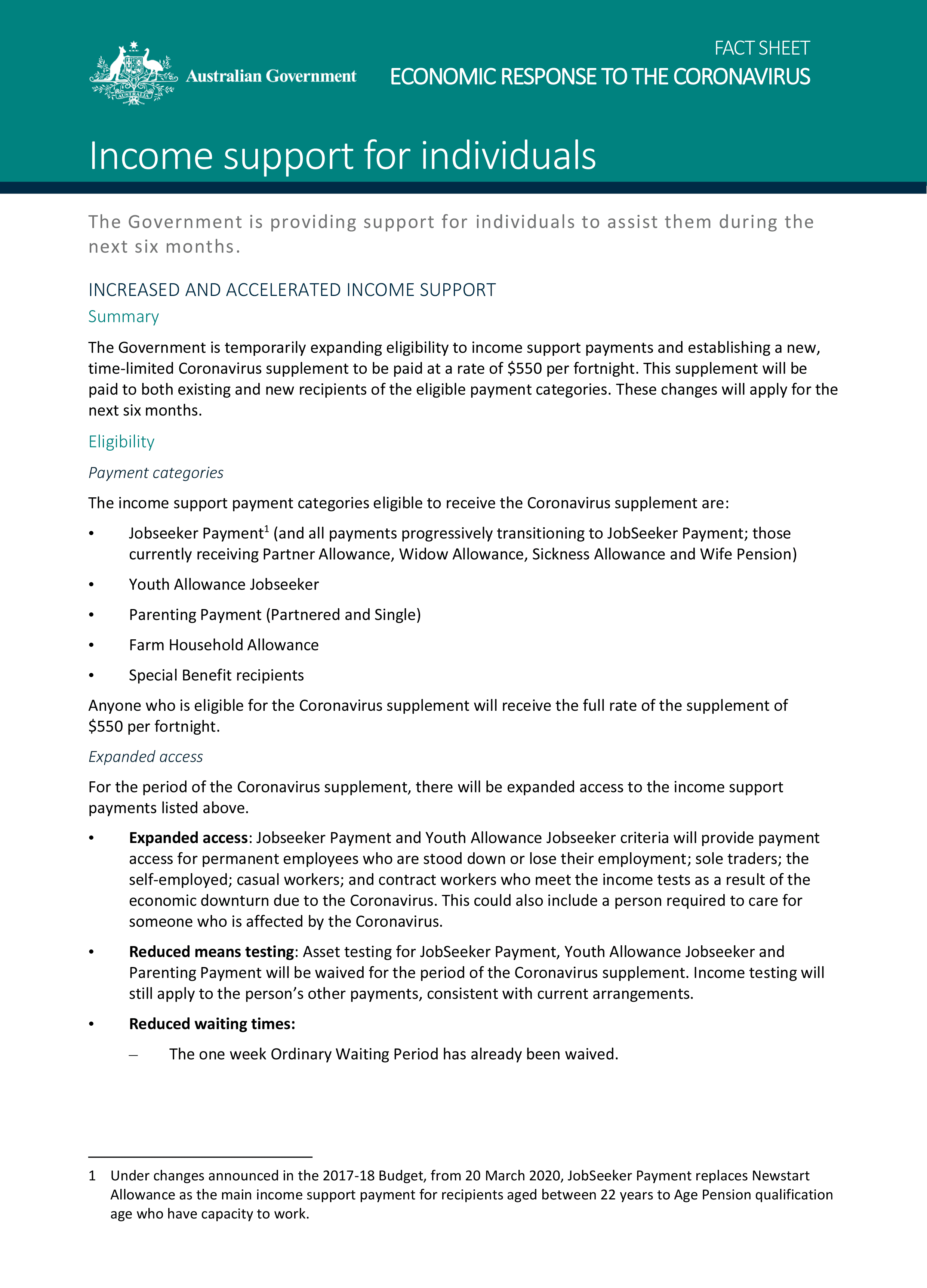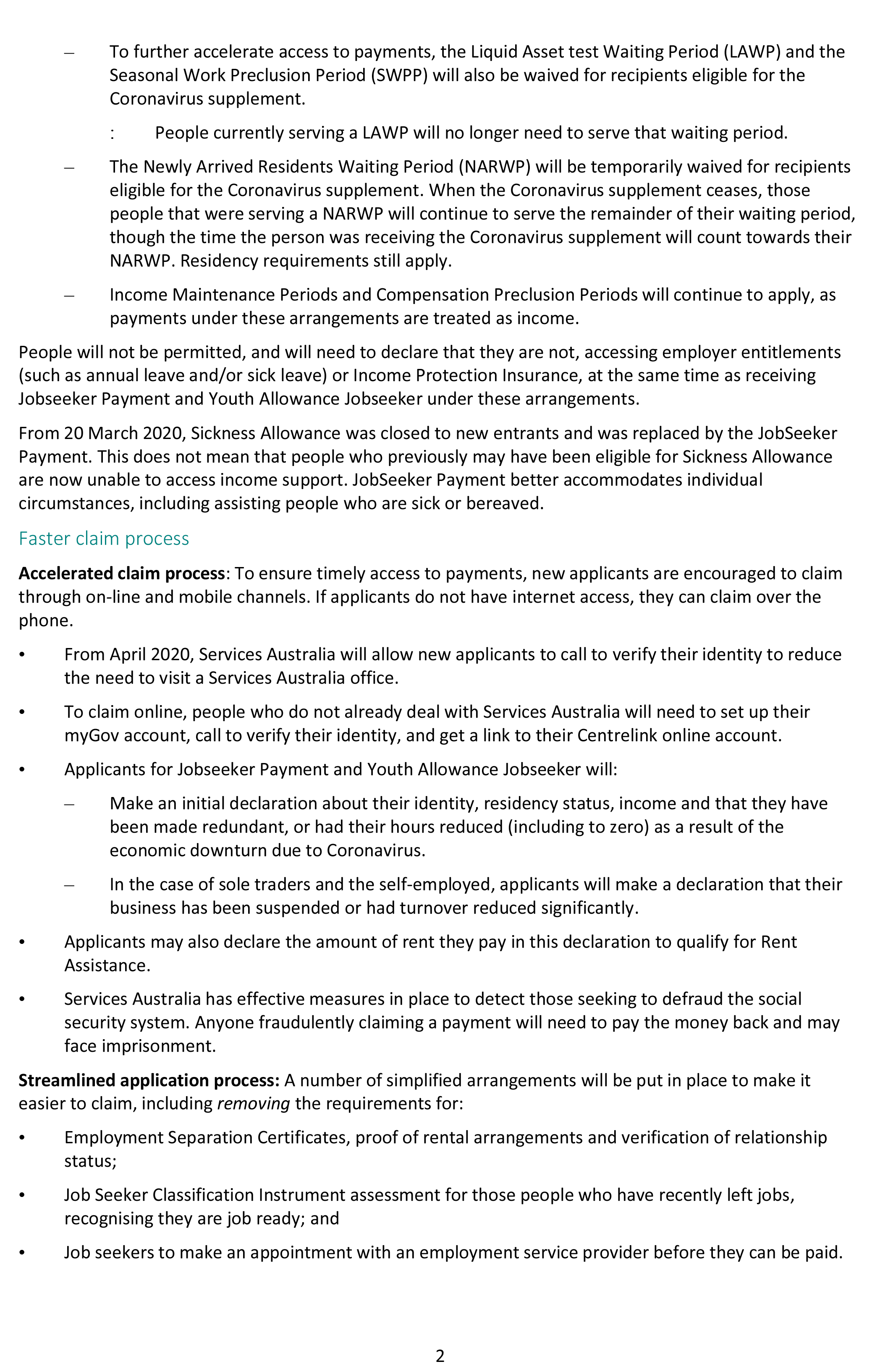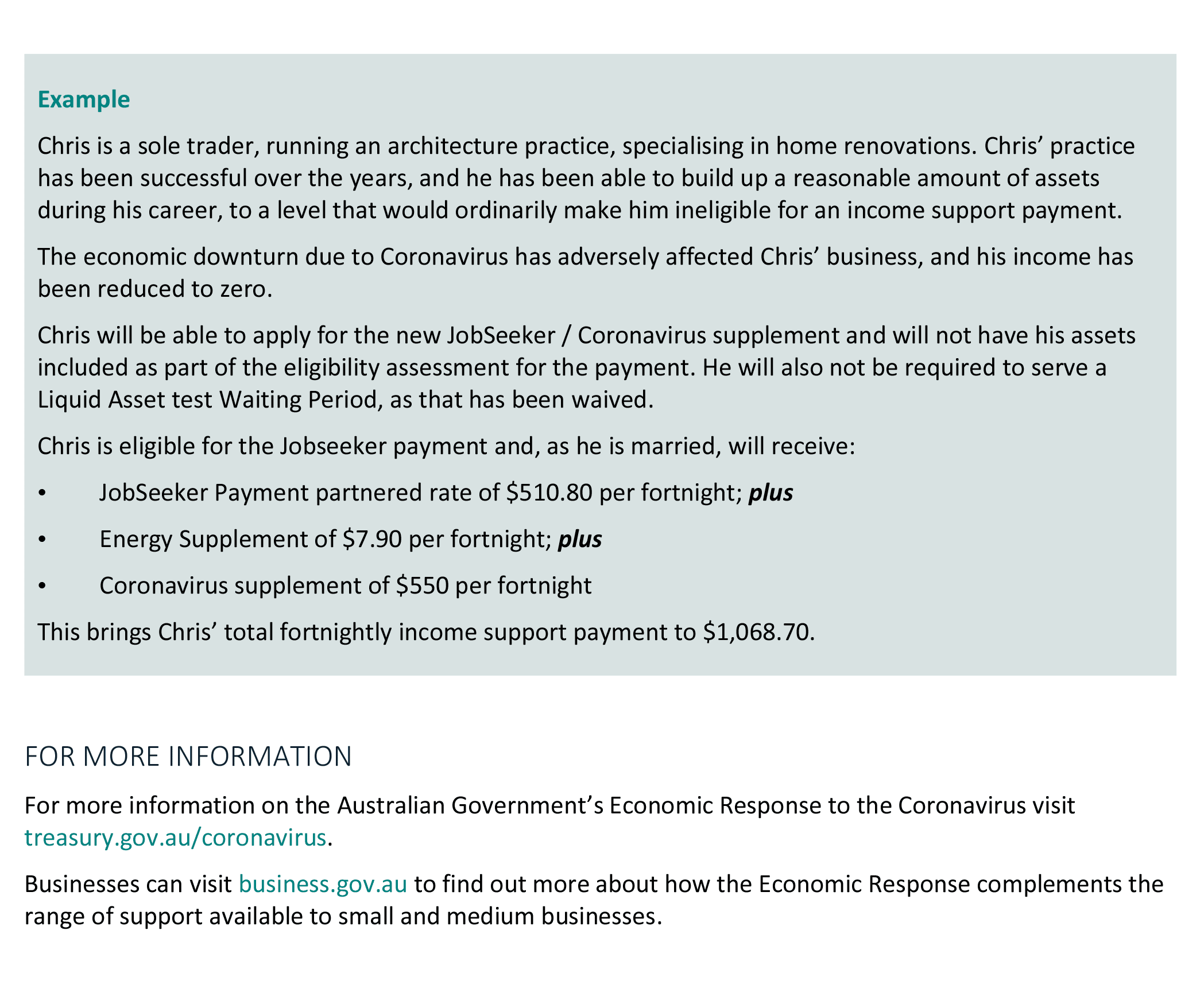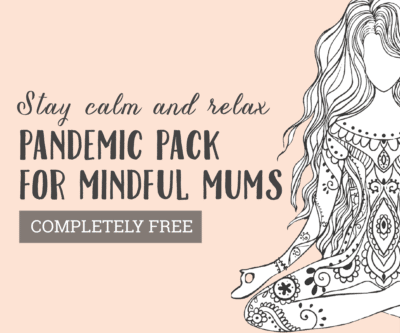 GOVERNMENT SUBSIDIES FOR HOUSEHOLDS DURING CORONAVIRUS
In addition to the Coronavirus supplement made to individuals there will be two separated household subsidy payments.
Dates for payments are from:
31 March 2020

13 July 2020
Note: If you receive the above-mentioned Coronavirus supplement, you will only receive the first of the two payments.
Those eligible are:
Veteran, social security and other income support recipients
Eligible concession card holders
INCOME SUPPORT FOR HOUSEHOLDS FACT SHEET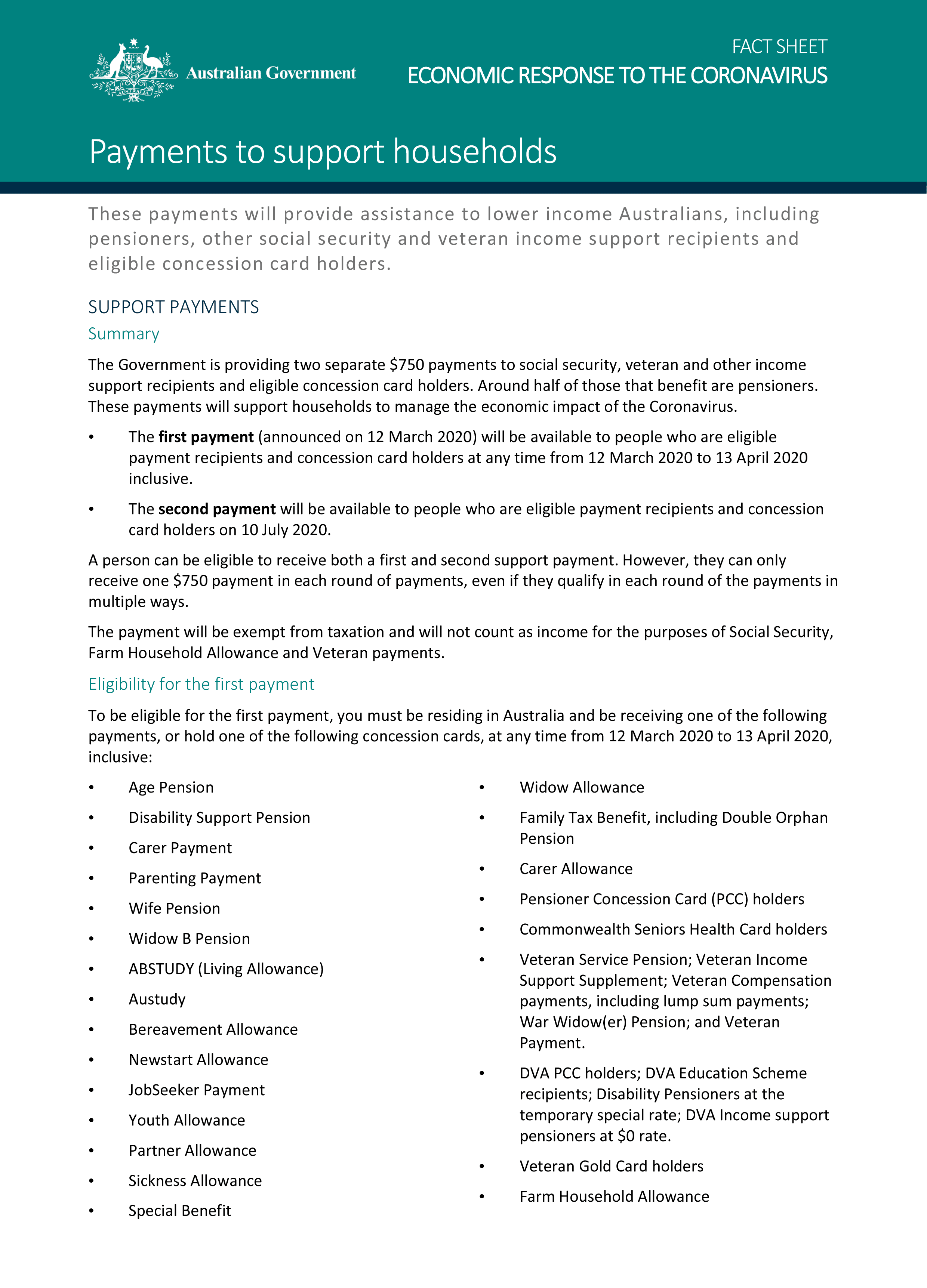 For more support during the Coronavirus:
Co-parenting during COVID-19: Your complete guide
Coronavirus and family law: What you need to know
20+ Free online education resources if your child's school closes
Deep cleaning tips for the home during the COVID-19 outbreak
Coronavirus: What your family will need for a quarantine