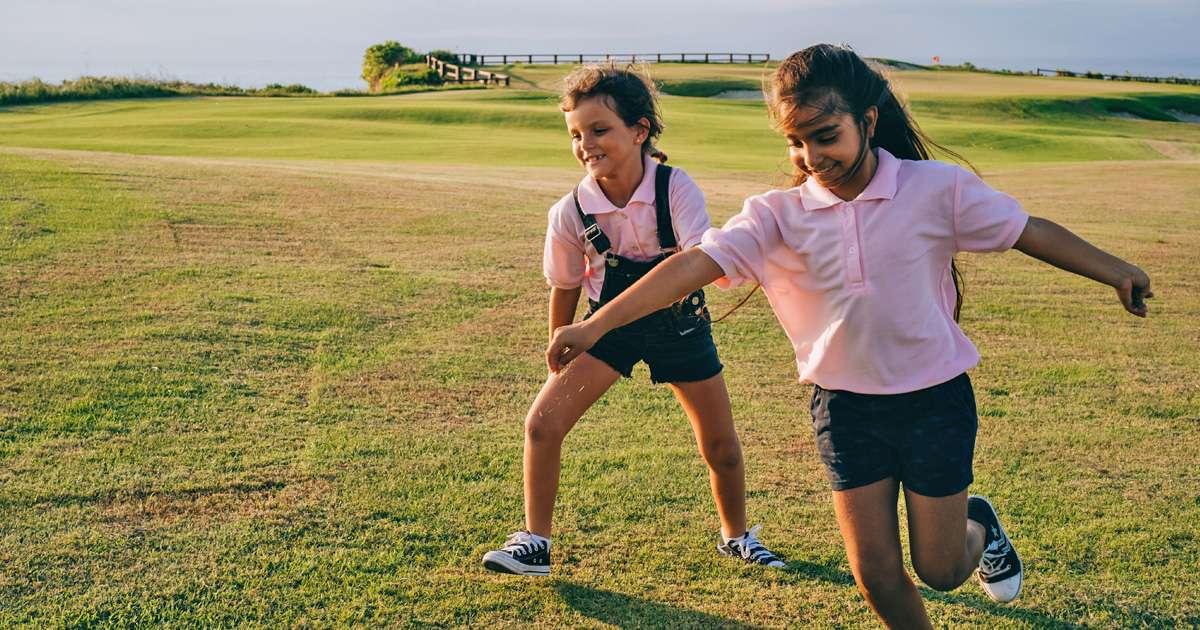 When you're time poor, getting your kids active and fit may be at the bottom of your to do list. But getting them out and about may be easier than you think. Here are several ways you can get your kids excited about fitness.
1. Don't talk about fitness
When it comes to getting your kids active, show rather than tell. Words like fitness and workouts can sound like a chore to kids, much like they do with adults. Be mindful of the language you use when it comes to fitness. Remember that the end goal is to get kids moving.
Instead of asking them to do traditional exercises i.e. running, jumping jacks…etc, you can encourage playtime for example, double Dutch skipping games, hop scotch, hula hooping…etc. When you make fitness about play rather than work, it will sound much more attractive to kids.
2. Get outside
This may not surprise you but it's an alarming stat. On average, a majority of children are spending more than two hours a day watching a screen. If your kids are spending more time inside on devices, break up screen time with play time outdoors.
Break up screen time with play time outdoors. Getting outside will not only give your kids their daily dose of vitamin d, it'll also get them up and moving away from their devices.
https://aifs.gov.au/cfca/2021/08/05/too-much-time-screens-screen-time-effects-and-guidelines-children-and-young-people
3. Make it a game
Take the work out of workouts by making fitness time a game. If you need some inspiration, look to the games you used to play as a kid. Think egg in a spoon walks, potato sack races and duck duck goose.
For older kids, you can create obstacle course races with your closest playground.
4. Put a twist on traditional workouts
Variety is best when it comes to making sure your kids get some time to exercise. If you need ideas, just take a look at the traditional workouts as a starting place.
Let's look at yoga as an example. You can have your kids do yoga in the dark, disco yoga or even aerial yoga.
5. Use the elements
Rainy days may be a downer but you don't have to limit to indoor activities. Grab some raincoats and boots and head outside to jump in the puddles.
By adding in an element of fun and adventure, kids won't notice they're actually getting exercise.