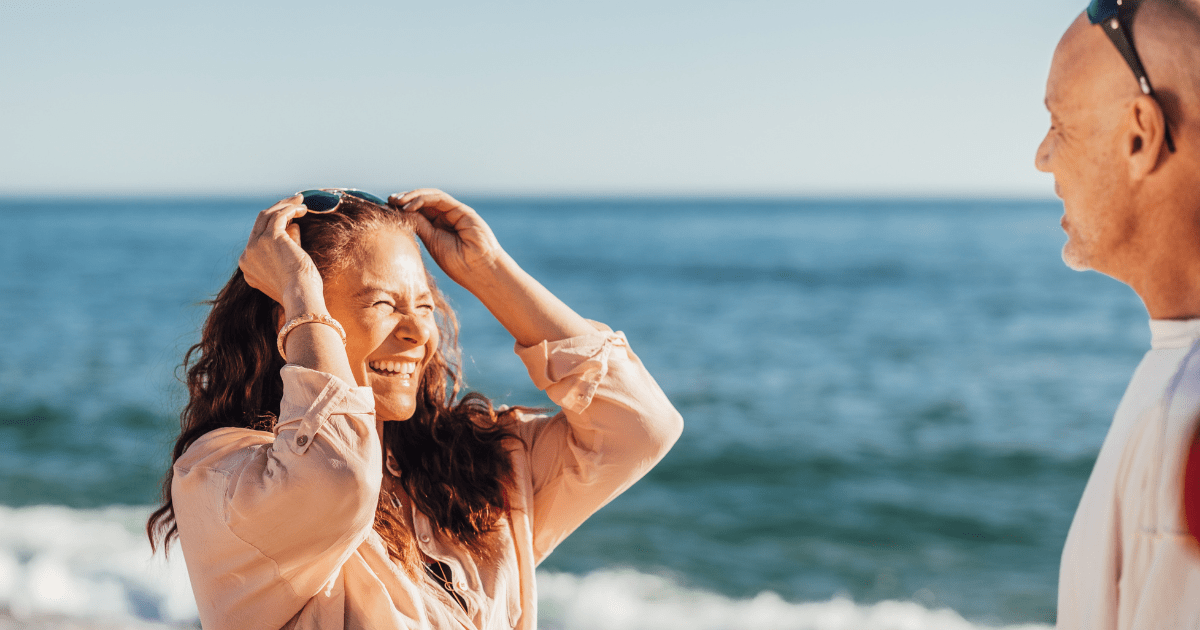 If you've come through a divorce and are starting to think about dating again, you may have all sorts of questions or worries about, for example, how long it's acceptable to wait before looking for love and how to go about finding and connecting with someone special.
These anxieties are absolutely normal, and most people feel some level of apprehension when considering dating after a divorce. However, if you're ready to move on, then dating can be a wonderful experience that gives you plenty of opportunities for meeting new people, having fun, and even finding out more about yourself on your journey to love.
Make Sure You're Ready
Before getting back into the dating game, take some time to make sure you're ready, in your heart, for this step. It can be easy to feel pressured to get back 'out there' to meet people after a divorce, although you may not really be ready.
There is no 'normal' when it comes to the time it takes to heal or when it's ok to begin dating again. If you feel that you have moved on sufficiently from your divorce to be ready, then that's fine; equally, if it's been more than a year and your friends and family members are dropping hints about getting yourself on the dating scene, but you know, deep inside, that this wouldn't be in your interests right now, then leave it until you feel that it is.
If you feel that some significant time has passed and you are still struggling to process your feelings or hurt around the divorce, then you may wish to consider therapy or counselling to help you explore your emotions and find a way to begin healing.
Sign Up for a Dating App
These days, the way that most people meet their romantic partner is via a dating platform or app so if you're looking for love, setting yourself up on one of these is likely to be a good idea. If the idea of a dating app that's aimed at those seeking fun and a casual connection doesn't appeal, don't worry, there are plenty of other options that may suit you better.
There is now a range of dating platforms that cater to specific groups of people, such as young professionals and single parents, or that are designed for mature dating. In terms of the latter, this means that to sign-up, potential members must be aged forty or older.
Signing up to a platform or app that best reflects your dating aims and that you feel the most comfortable with is vital, so research your options carefully. Some platforms work by only allowing messages to be sent to someone you've matched with, while others offer additional features, such as the ability to boost your profile for greater visibility and more matches.
Be Kind to Yourself
If you're dating for the first time again after a divorce, it's important to be gentle and compassionate with yourself through the process. And also, remember that you can manage your dating journey on your own terms. If, after a few weeks, you decide you're not ready after all, or want to take a break, then honoor these feelings and do so. There are no rules about leaving a dating app, whether temporarily or for good.
It's also vital to keep online dating in perspective and not to allow your self-esteem or confidence to be knocked. There will inevitably be times when you don't get a match with someone you'd really love to connect with, a message goes unanswered, or an in-person date is disappointing.
Try to remember that none of this is a reflection on you, your looks, or your character; there can be a million reasons for not connecting with someone, and, with only your profile and a few photos to go by, none of these potential matches were ever lucky enough to get to know the real you – so don't feel judged. Also, remember that when you find your special someone, you'll suddenly disappear from the dating platform, too, leaving messages unanswered and matches….unmatched. It's not personal, and try to keep this in the forefront of your mind.
Tips for Successful Dating
Increase your chances of finding love with these dating hacks!
Optimise Your Dating Profile
Your online dating profile is your introduction to a potential match, and first impressions count! Make the most of yours by ensuring that you fill in the profile fully, and use it to reflect your personality, your hobbies, and passions, and to give some details about your career, for example, and adventures you're looking forward to.
When it comes to photos, your main profile pic should be of you alone, and that clearly shows your face – no filters! While it's – understandably – tempting to use a filter to shave a few years off your age or to highlight what you see as flaws, they're usually a turn-off when it comes to possible matches. Plus, you want your potential date to know exactly what you look like in real life in all your unfiltered, beautiful glory.
Maximise Your Messaging
Once you've matched with someone, the next stage is exchanging messages with a view to – hopefully – leading up to a date! To make an impact with your message, and for the best chance of getting a reply, try to stand out from the crowd. To this end, avoid a generic opener, like, 'hey there' and the ilk. Instead, think of a message that'll act as a conversation starter – read through the person's profile for inspiration. If they've written that they love music, then you could ask them about the last band they saw live, for example.
The Big Date!
When the time comes for your first date, you may be nervous – embrace the butterflies, and relish some pampering time before the meeting to get you feeling and looking fabulous inside and out. Try to go into each date with an open mind and optimistically. It may be worth preparing yourself beforehand for any questions your date may ask about your past relationships or the divorce, especially if you'll find it difficult to talk about these things. It's perfectly acceptable to politely say something like, 'that's one for another time,' if you don't feel comfortable talking about the subject so early on.
And finally – dating can be scary, but it's a wonderful adventure, too, so try to enjoy the process as much as you can, knowing that your perfect match could be just one swipe away …