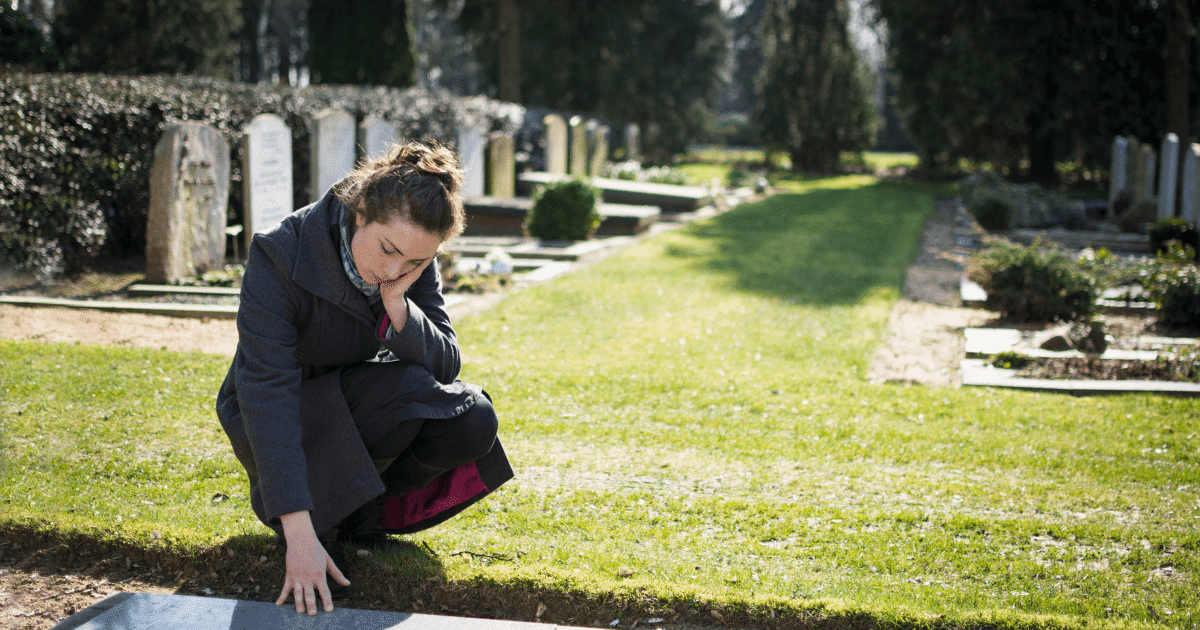 Even if anticipated, losing a loved one can be difficult for anyone. Because living without a loved one leaves you feeling empty, you might cry each time loneliness overtakes your thoughts and emotions. However, life must go on, and the only way to deal with the pain is to accept that person's passing.
Coping can be challenging when a loved one passes, especially if the person means a lot to you. While you might want to try to distract yourself as you check out Olympia Marble and look for the best monuments that he or she deserves, you should still take the time to allow yourself to move on. Below are some of the things you can do to cope after the loss of a loved one:
Recognise Your Feeling
Knowing that the feeling of loss and sadness will remain with you for a while will help you deal with what you're going through. Losing a loved one isn't easy, and it's alright to acknowledge the pain. Don't be afraid to express your emotions; it's normal, and it will help you cope with the situation.
Remember not to compare yourself to others because no two people deal with loss in the same way. When you're ready, be open to discussing all of your emotions because it will provide you with some relief. It's better to let it all out than to keep it all inside.
Celebrate Their Lives
It's important to keep in mind that remembering your loved one should continue even after the funeral ends. As you continue coping with your loss, preserving the memories and finding comfort in them is essential. Even though you're going through a difficult time, you should try to do something to pay tribute to your loved one because the good they've done for you or anyone else should be recognised. This would help you take the next step in moving on.
You can write a letter to your loved one and include in it everything you want to say. This can act as an emotional release especially if many things were left unsaid. You can also keep doing the things that you used to do together as long as it's not painful for you. You can do whatever it takes to help yourself heal.
Take Care Of Yourself
When you experience loss, it's likely that you won't function well and that you'll start to ignore what your body and health need. All the emotions you're dealing with inside might make it hard for you to get on with your life. Although it's normal to lose your focus and sense of reality in a time like this, you should keep in mind that you're still here and that you are important. Neglecting your needs will make it more difficult for you to cope with loss and may even make the healing process take longer.
Make sure you're taking care of yourself properly by eating a balanced diet and getting enough sleep every night. These not only support your body's healing process but also your capacity to deal with loss.
Reach Out To Others
Even though there may be times when you just want to isolate yourself and avoid social interaction, you should remember that reaching out to others can be one of the ways to help you cope with grief. You can speed up the healing process by asking for support from others. By doing this, you can let your feelings out and prevent repressing them, which will make it more difficult for you to move on. 
Preferably, you should reach out to your family and friends who might be going through the same thing. This way, you can let your emotions out and say what you have to say. You can talk to them about the pleasant memories you have of your loved one and the fact that you miss that person's company. 
Find New Hobbies
When someone close to you passes away, you might feel like you don't have the strength to carry out your usual routine or the activities that make you happy. But you might want to think about finding new hobbies that can help you partially distract yourself and allow your mind to stay away from negative emotions. 
There are plenty of new hobbies that you could try. You could go with arts and crafts, cooking, film production, photography, sports, or even traveling. If you have much time on your hands, try as many hobbies as possible and see which one you find the most joy in.
Consult A Therapist
No matter how hard you try, loneliness and the sense of loss can still creep in. Even if you try to distract yourself by trying out different hobbies and being with people who are experiencing the same grief as you, it would sometimes feel as if a big part of you is missing. When this happens, a therapist might be able to help.
A therapist is a professional that could aid you in moving on and is someone who can understand what you're going through. With their help, you can receive professional treatment to feel better.
Takeaway
Coping after the loss of a loved one is never easy. Embrace the pain and try to move forward. Just keep in mind that as long as you continue to heal along the way, you don't need to rush the process of moving on.