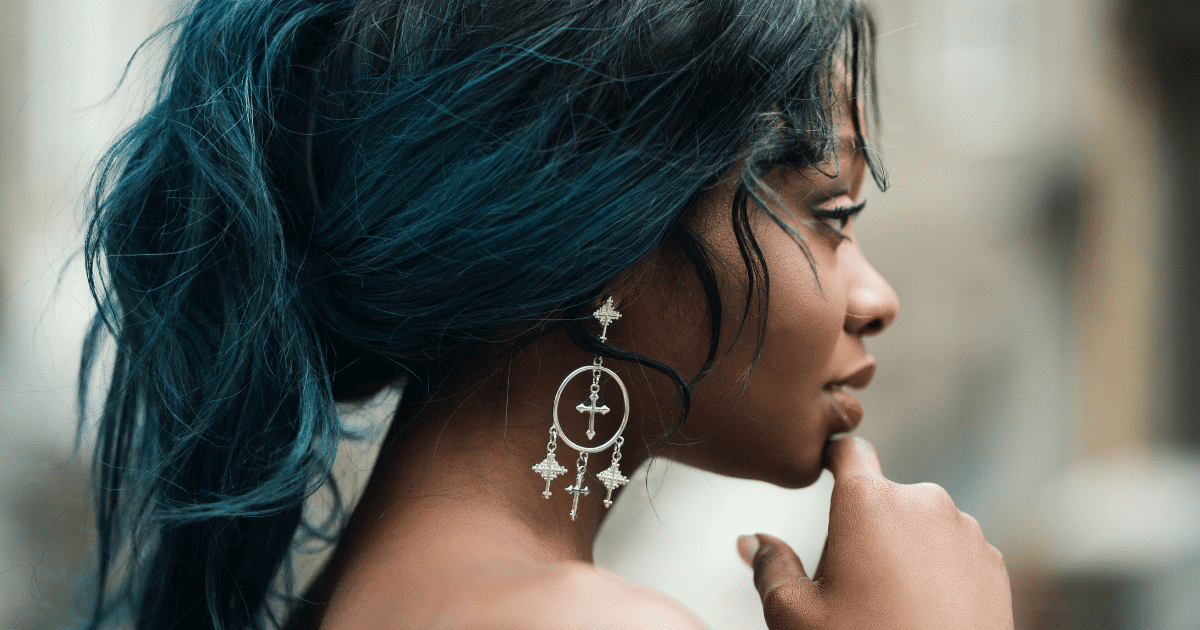 Hair extensions are a great way to give your hair an instant boost without the cost of pricey salon treatments or time-consuming in-home hairstyling routines. They are also one of the easiest and fastest ways to change your look dramatically, but they're also one of the most expensive beauty investments you can make.
There are many different types of hair extensions on the market, and choosing the right ones for you depends on what kind of look you're going for and what type of hair you have. These tips will help you choose the best hair extensions to get your desired look and keep them in place all day long.
Tips for choosing the right hair extensions
If you don't research, you could end up with an uncomfortable, ill-fitting set that doesn't look nearly as good as it did in the salon. To avoid this, read for expert tips on choosing hair extensions perfect for you!
Choose a style that suits your face shape
Choosing the right hair extensions can be a daunting task, but luckily there are only a few things you need to keep in mind. First, you'll want to choose a style that suits your face shape. If you have a round face, for example, you'll want to avoid extensions that add width to your face. 
Think about what kind of look you're going for
 Are you looking for something natural or dramatic? 
Consider your budget
 Hair extensions can be expensive, so make sure you know how much you're willing to spend before you start shopping. 
Take into account your lifestyle
If you have an active lifestyle, you'll want to choose extensions that are easy to care for and won't require a lot of upkeep. They should also be heat-resistant if you use styling tools like blow dryers and curling irons often. 
Wavy extensions with layers at the bottom might suit someone with more time on their hands, while straighter wings will work better for someone who is always on the go. The thickness of your hair will also affect which type of extension you buy. 
It's best to consult with a stylist to determine which length works best for you. Bouncy curls may seem like the perfect solution for someone with straight locks, but don't forget that they must be styled daily to maintain this look.
The advantages of wearing human hair extensions include no shedding, a longer life span than synthetic versions, and versatility because they can be dyed or styled as desired. One disadvantage is they tend to cost more than synthetic alternatives. Synthetic weaves last up to six months, while human hair lasts two years or longer.
Beauty Sourcing: Helps In Finding A Trusted Dealer
It would help if you found a trusted dealer looking for hair extensions. This is because you want to make sure that the hair you're getting is of good quality and that it will last. There are a lot of different places where you can buy hair extensions, but not all of them are created equal. Do the research and find a reputable dealer who can provide you with the best possible product.
Beauty Sourcing has assembled dependable suppliers from the leading manufacturers to make things simpler for you. BeautySourcing was explicitly developed for the cosmetics sector. It selects each vendor carefully, looking for those with more than ten years of experience working in the cosmetics industry. 
All exhibitors at the international beauty trade fair are united via the platform known as "beauty sourcing." The functionality can make it simple for you to analyse the available product and gauge its quality during trade shows. You can be sure to locate the ideal provider for your hair extensions when you choose beauty sourcing as your go-to marketplace!!