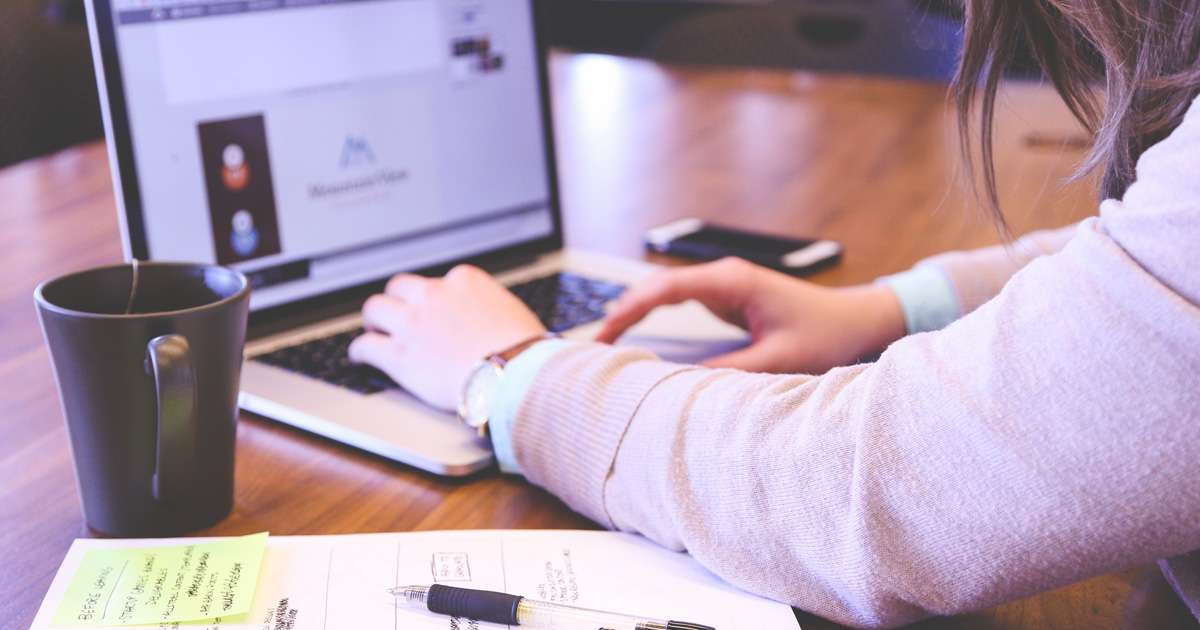 Career and motherhood: How to make it happen?
We no longer live in an era where you're forced to choose if you want to be either a full-time housewife and a caring mother or a professionally successful woman. Reconciling those two aspects is not a piece of cake but it sure is possible.
Being a good mother means taking proper care of yourself, as well. Neglecting your self-development to sacrifice your whole potential for family only can easily lead to frustration. That can be really harmful both for your mental health and the relationships in your family.
Happily, we're here to get you on the trail of a healthy balance between your career and motherhood. Let's reveal some smart tricks!
Career and motherhood: How to make it happen?
1. COMPLEMENT YOUR EDUCATION
An unplanned pregnancy can very often mean interrupted education. Other times, we tend to use motherhood as an excuse for an extremely limited self-development. You can't give up on yourself!
If you're positive it's impossible to make your university degree come true in the stationary mode of study or to muster up time and energy for weekend courses, look for alternatives online such as James Cook University Online Courses.
Your own development is just as important as your children's. Complementing your education is not only taking care of your personal development but also of your family's well-being — it will help you find well-paid, more flexible jobs.
What is more, continuing studying after giving birth supports your brain getting back on track with reality. Believe it or not but pregnancy distinctively dampens brain activity!
2. TRY TO WORK REMOTELY
As we've mentioned above, proper education makes it easier for you to find a flexible job. Many companies give their employees the possibility of working remotely. While your kids are in kindergarten or at school, you can enjoy the absolute peace at home and get deep into your workflow.
Of course, on the one hand, it's necessary to get back to social life after the endless maternity leave. After months of isolation, we crave for the company of other humans. But on the other hand, it's easy to forget how pleasant it is to be at home in complete silence minding your very own business only. Working remotely gives you this opportunity, which will help balance your career and motherhood.
3. TAKE YOUR FAMILY TIME SERIOUSLY
A very common mistake of people dealing with their career development and making great parents is letting the work interfere with family life. Naturally, it's impossible to cut off the work in 100% while getting back home. We're bringing the stress and irritation along even unintentionally. What we can do here, though, is to practice leaving work far behind when spending time with your family.
Take your family time as seriously as business meetings! Set your phone on silent mode and focus on your kids as if they were your new, incredibly important clients. Try twice as hard as if you were trying to impress your boss!
Absorb each minute with your loved ones as much as possible — even if all you're doing this day is going for grocery shopping together. Cherish the grocery family trips!
4. ENGAGE THE WHOLE HOUSEHOLD
When it comes to career and motherhood, women have this awful tendency of taking on their shoulders a lot more than they actually can carry. Instead of trying to manage all the responsibilities at work and then to rule over the household, put relaxation sessions on your daily to-do list and practice assigning tasks to every single family member!
It's not only you living in the house. It's your whole family's shelter and you all should show equal engagement in the maintenance of your household.
Prepare a detailed schedule of doing dishes, walking the dog or cleaning cat's litter box, and other daily chores. Don't make yourself alone in the bottomless sea of various responsibilities.
5. TOSS PERFECTIONISM ASIDE
You're a human being — keep that in mind. Let your life be far from perfect. Don't freak out about inviting friends and family to the messy living room. Missed deadlines at work this week? It happens. Don't give yourself a hard time for perfectly normal, human imperfections.
Your kids don't need a perfect mother in a perfect house. Your just as imperfect boss can't expect you to be 150% efficient either. Daily life stress is not the most pleasant experience but we all struggle with it. Don't take it all too seriously.
Always put your and your family's health and happiness in the first place! Don't you ever dare to strive for perfection! It's wasting your precious time and energy for something unachievable. Better use it to make yourself calmer and happier.
6. INCLUDE OUTSIDE HELP TO YOUR DAILY LIFE
Getting help in the form of a babysitter or a housekeeper if you can afford it is no dishonour. Juggling the motherhood and work responsibilities can cause a lot of mess. It's comfortable to hire someone to help you manage some of them so you can have more time for your self-development and to relax!