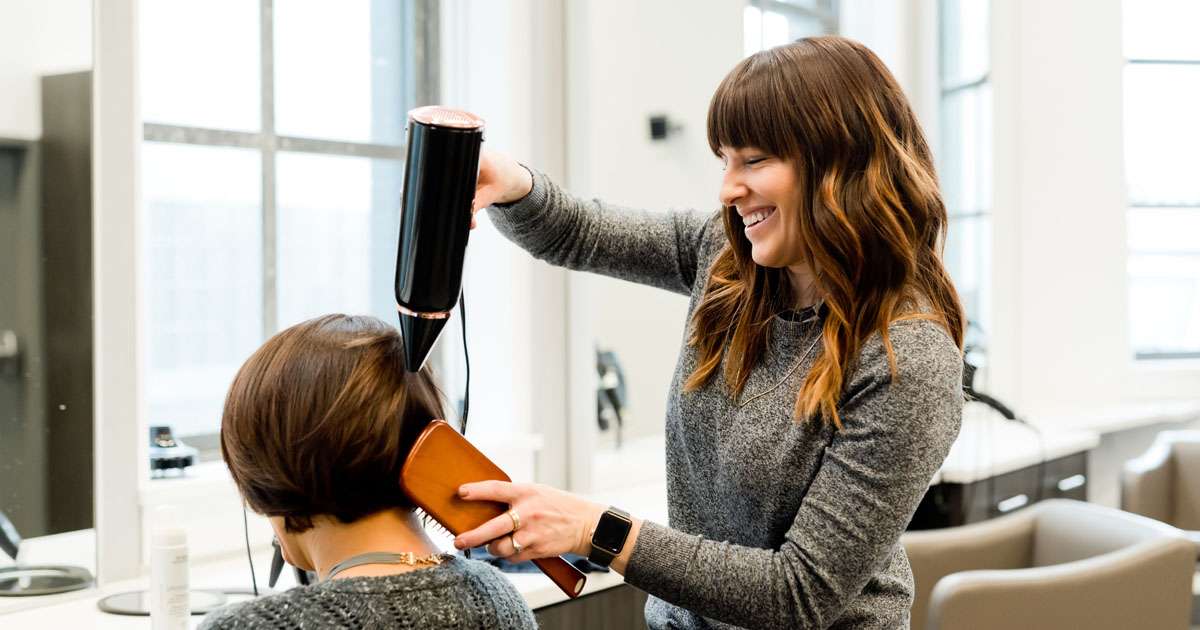 Being a hairstylist is an art that involves passion and commitment. You turn your hobby into a business that generates revenue to meet personal and household needs. Like other businesses, your salon needs to grow. You cannot keep serving the same customers and generating the same income for years.
As you know, when a business ceases to grow, it starts to die. You can never stagnate at one point forever. However, the lack of enough revenues can pause your growth desires. You want to move your venture to the next level but no funds to finance your strategies. This case is not a loner thing.
Many salon owners have been in your point sometimes back. But how did they get out of the situation? Here are some exceptional tips for boosting your revenue without much effort.
Introduce a referral program
The desire of any entrepreneur is to increase their customer base. You want to get a new customer each day. When this idea clicks in your mind, all you think about is marketing. It is only through marketing you can get new clients in your salon business.
With the fixed budgets, marketing your business can appear like a mirage. You do not have the cash to fund the marketing campaigns. So how can you reach new customers?
The answer is simple. Introduce a referral program. Ask your current clients to introduce their friends and family to your business for a discount. You can offer cash gifts to everyone who brings a customer to your salon. This way, even strangers will become your brand ambassadors. The result will be a surge in clients and revenue.
Consider quality but affordable beauty supplies
Saving on your hair and beauty supplies is the first step to increasing your revenue. When you get products at a lower price, you will minimise your operational costs. Saved costs contribute to a rise in the profit margins. However, you have no reason for sourcing poor quality products.
Your customers' outcome will rely on the quality of the products you use. If you make their hair with low-quality products, you can expect disappointments from them. This aspect will lead to a loss of income. As such, when buying affordable salon supplies, ensure they are of the right quality. Remember, happy customers will always send their friends your way.   
Expand your clientele target group
For many salon owners, women are their main targets. You will see them marketing to ladies on every platform. What they do not know is that men and children also need some hair treatment. Instead of focusing on hair styling for women, you can consider including men and children in your cadre.
Introduce barbering for men and children in your salon. Doing this will mean that the entire family will become your clients. With new clientele groups, you will add a new revenue stream to your business and enhance its growth.
Employ upsell and cross-sell tactics
Your current customers are like birds in the net. You do not need to convince that that your services are the best. With the relationship build between you and them, you have a chance to make a coin or two from it. The only way to do this is through upselling and cross-selling. Convince the customers to buy a high-end product or service.
For instance, you can offer them a new hairstyle and convince them that it will uplift their look. Alternatively, you can offer them complimentary services and products like hair treatments. However, you must have a unique way to apply these techniques as a minor mistake can lead to the loss of the clients.
Digitise your service booking platform
Does a customer have to come to your business for them to book your services? Sometimes, this can be tiresome. Despite offering high-quality services, clients will consider a provider near them. A customer who comes to your salon for immediate services only to find that it's impossible to get them will likely not come back. You can save clients from such frustrations by digitising your booking services.
Create a digital platform where a potential or existing client can book your services without having to come to your shop. This system will increase their convenience as a customer will come at the time you will attend them. No waiting in line or going back with disappointments. This way, you will enhance your reliability and attract more customers which in turn will boost your revenue.
Offer new services or products
Your salon business should not only offer hair related services. You need to expand your reach. As you know, the beauty niche has many sub-niches. Adding some of them to your business can help you to boost your profits. Consider introducing some services like facial therapy, manicure, eyelash extension, SPA, and massage among others.
Doing this will help you utilise your customer expenditure. For instance, customers coming for hair treatment will consider some facial therapy or manicure. This aspect means they do not need to shop around for other service providers.
Also, you can consider adding other beauty products to your shelves. All these steps will help you maximise any profitable opportunities available to your business.  
Work on your staff
Certainly, your staff is the first brand ambassador of your salon. How you treat them will determine whether it will be profitable or not. Staff with low morale and motivation will always disappoint your customers. In the same way, motivated and happy staff will deliver the best services that your client will always enjoy.
Before doing anything else, consider your employees first. Pay them a good salary and consider enhancing their skills. This way, they will always support your business by ensuring that every client leaves your premises with a smile.
In concluding
Growing your salon business is not a big hustle. You do not need to tear your savings wallet to grow your revenue. As you can see, all you need is to implement some tactics already available to you. Make your clients and staff your brand ambassadors and marketers. As well, consider expanding your service and products cadre. With effective implementation of these aspects, your salon will witness a surge in profit.