Every parent wants to have the best for their children and ensure their safety while they are apart. When I thought about getting my first phone for my kids I was really confused because of security and safety concerns. But at the same time, I was also facing difficulty connecting with my kids. 
Then from a mom friend at my kids' school, I came to know about KidsOClock. It's basically a smart solution for parents.
KidsOClock is a 4g enabled smartwatch that is your kid's first mobile phone that offers not just safety but connectivity and lifestyle features. While giving me as a parent complete control with its amazing unique features.
It has 3 layers of security that ensure that my kid's data is safe, as it is stored securely on AWS Cloud Servers. Also, it has GPS tracking Technology, so I always know where they are.
It is a very stylish and slimmest 4g watch in Australia with a unique design that makes it stand out. Moreover, its food-grade silicon strap protects my child's soft skin. Its Vibration sensor and 2.5D beautiful curved glass make it a really good choice. 
With KidsOClock my children can chat in a family group or chat 1 on 1 with me or my husband. It also supports audio, text, and 100s of Emoji messages. Moreover, it comes with specially discounted sim plans in Australia, while New Zealand Customers can use any Local Network provider which allows them to call only approved contacts. I easily set up the contacts list of predefined contacts in the KidsOClock mobile app, which makes it safer than mobile phones.
The 4g enabled KidsOClock watch combined with the HD camera gives me access to smooth and stable video calls to connect with my children at any moment of the day.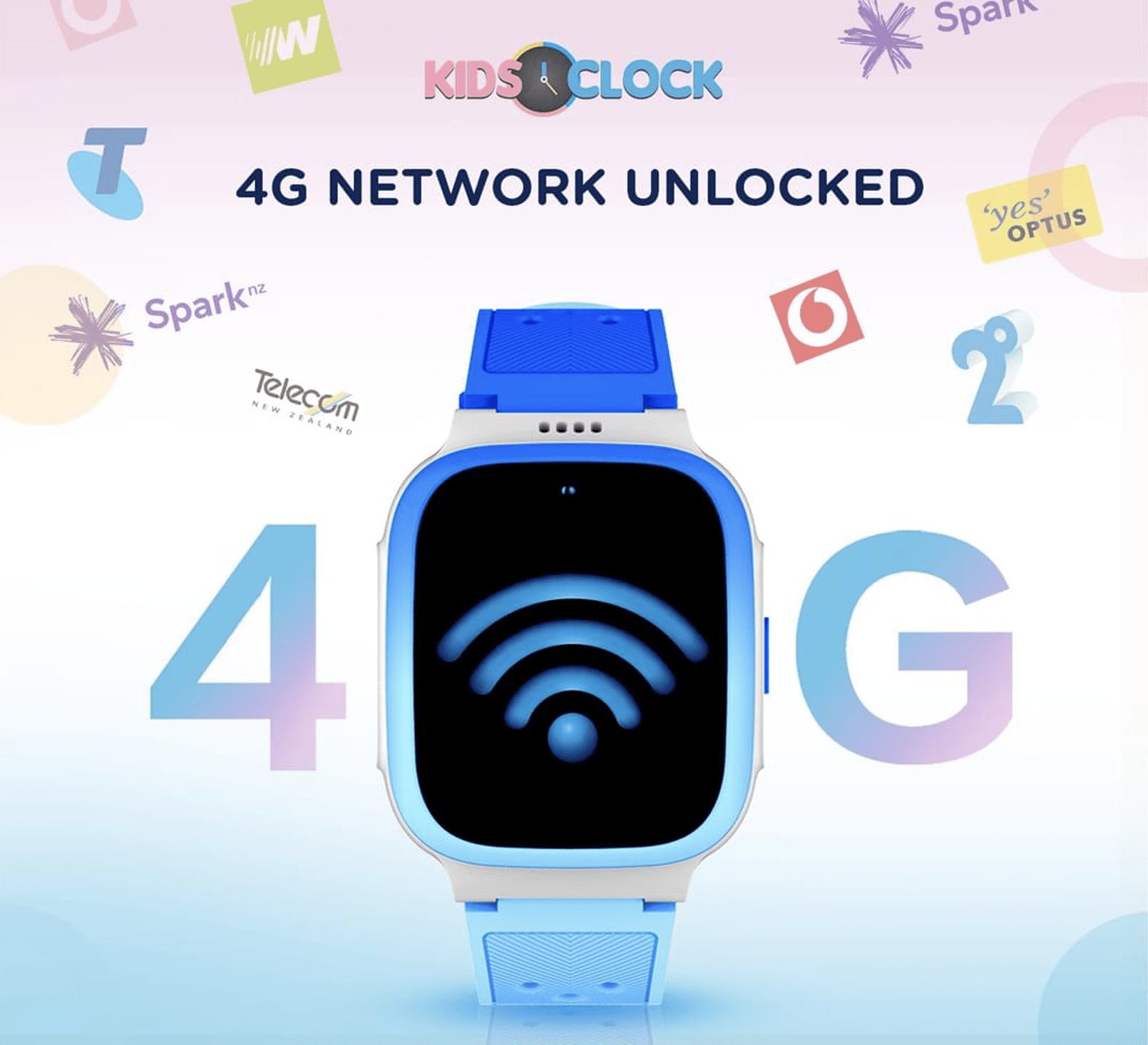 Being a parent, I don't need to worry about losing contact with my children on an extra-long day, as KidsOClock brings you the best battery possible, combined with software enhanced battery saving capabilities to achieve extra-long standby times and performance.
It also has a step counter and classroom feature. KidsOClock is designed to keep the needs of kids and parents in mind. In short, it has everything that you need in a watch for kids to be happy and safe at the same time. So, if you want to make a smart choice being a parent you can also get this smartwatch from KidsOClock.