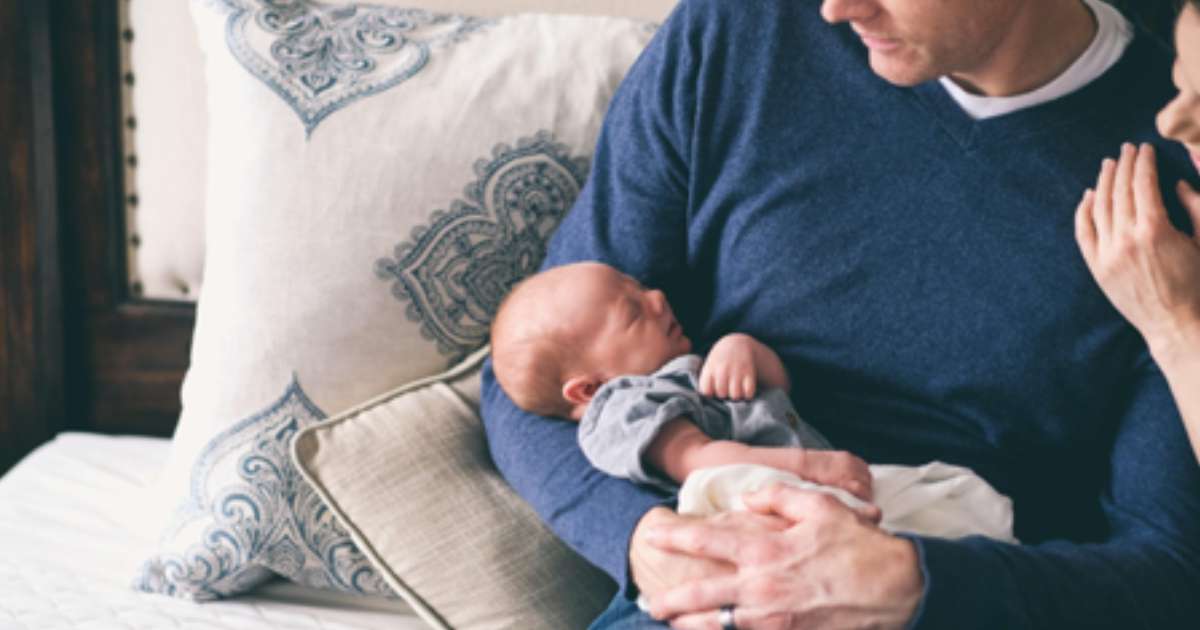 There are few occasions as emotional and joyful as welcoming a new baby to the family. When choosing a gift to celebrate the occasion you want to make sure it's just as touching and meaningful.
Flowers are the perfect way to welcome a new baby into the world and congratulate the parents. They're a beautiful representation of the new life that is blossoming.
However, choosing the right flowers to send to welcome the little one may be difficult. This guide will help you pick the best flowers for a new baby to send to make your gift stand out and be that bit more special and meaningful.
The Most Thoughtful Flowers to Welcome a Baby Girl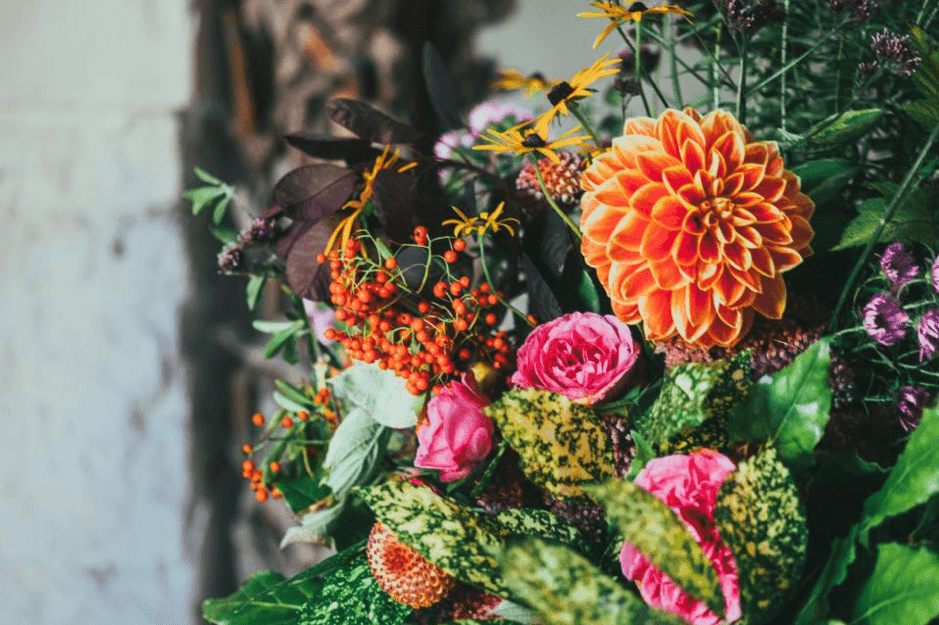 Typically pink, white and purple flowers are chosen to welcome the baby girl, but you don't have to feel restricted by these options! The most popular flowers for the parents of a baby girl are lilies, roses and carnations.
When choosing your flowers it is important to consider flowers that are easily displayed in a hospital room. So choose arrangements that are compact yet vibrant. When sending flowers to the hospital room, we recommend a blossoming arrangement of soft pink and purple lilies, orchids, roses and carnations or a stunning, vibrant vase of pink and purple roses and gerberas. These flowers will brighten up the room and make it feel more homely.
The Best Flowers to Send for a Baby Boy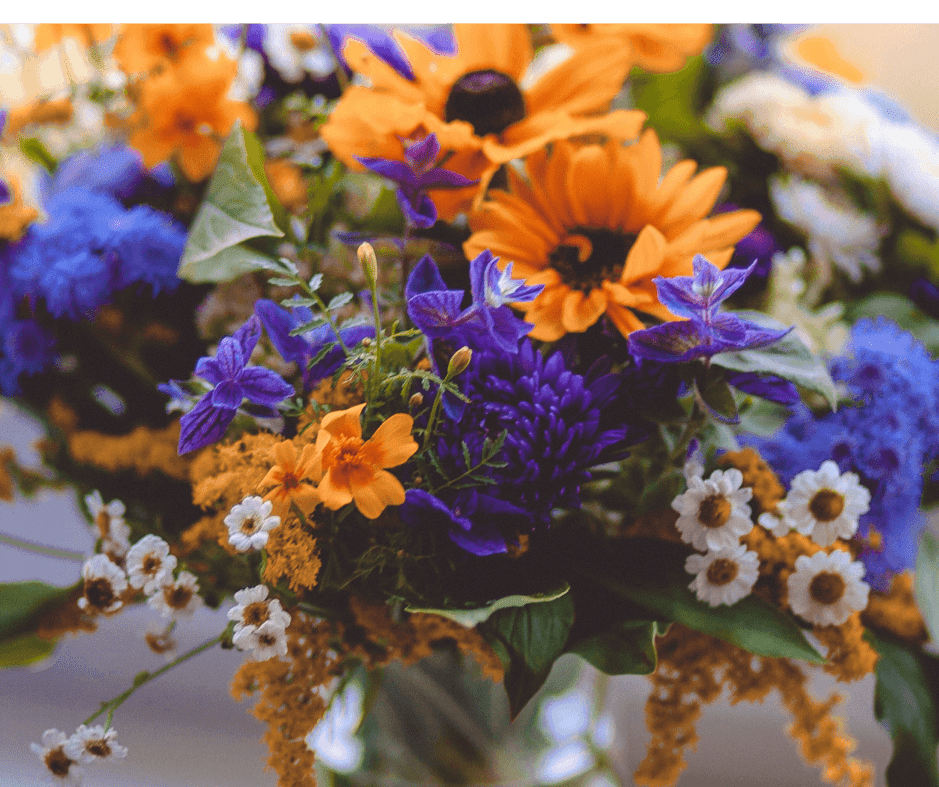 Sending flowers after the arrival of a beautiful baby boy is just as appropriate as sending flowers for a baby girl. However, when it comes to choosing flowers for a boy, blue, white and yellow flowers are traditionally chosen. Carnations, roses and blue irises are common flowers to send for a baby boy.
When looking to send flowers to the hospital for a baby boy, florists recommend a posy with a bright mix of blue flowers like irises and other favourites like roses, miniature gerberas and feathery carnations.
Choosing Flowers to Welcome a Baby Home from Hospital
If you missed sending flowers to the hospital to welcome a baby, you can also do so once the mother and baby have come home from hospital. As the new parents settle in with their bundle of joy, this is also a perfect time to send them a touching floral gift.
When looking to send baby flowers to someone's home, we recommend choosing flowers that come in a vase. Flowers in a vase require less care – that's one less hassle for the family, who have enough to worry about caring for their newborn!
These flowers can be easily placed somewhere special in their home and will be a constant reminder of your kind thoughts. Choosing flowers with vibrant colours, such as sunflowers, can also instantly brighten up the home.
When looking to do something extra special, why not surprise the mum by having a luxurious arrangement of flowers waiting for her on her dining table when she comes home from the hospital. A breathtaking arrangement would be perfect to leave the mum speechless and feel cared for when she returns home.
Pair Cute Gifts with Flowers for a New Baby
To make the flowers that extra bit special and meaningful, adding a gift to go along with the flowers is the ideal way. When it comes to the arrival of a new baby our top recommendations are adding a soft toy or balloon.
A soft toy is the perfect personal touch as it will be with them as they grow up, long after the flowers are gone. It will be a reminder as being the gift you got them when they were born.
Pairing a foil balloon with the flowers is also a great idea to add that extra finesse to your gift. Foil balloons last anywhere between a couple of days and a week, depending on weather conditions while latex balloons filled with helium last up to 10 hours. Either way, they add that celebratory touch you want with your new baby flowers!
These are the Best Flowers for a Baby's First Birthday
Before you know it, the baby's first birthday is fast approaching. Not only are flowers the perfect gift for the parents of a new born baby, they are also a great accompaniment with your gift for their first birthday.
When choosing flowers for a first birthday celebration, we recommend fun and vibrant flowers. Something that both the baby and mum will love. Pairing bright gerberas, chrysanthemums, statice and roses in a fun pink bucket is a good idea, or choose vivid, iris, pale roses, crisp white miniature gerberas and feathery white sim carnations which is paired with a teddy bear for the baby.
Flowers are the perfect accent for birthday decor, be it inside the house, in the backyard or even out in the park! You'll have something special for both the baby and the mum and will be sure to leave a memorable impression.
Mark New Beginnings with a Bunch of Fresh Flowers
Now that you have an understanding of the best flowers to give newborns and for a baby's first birthday, make sure you personalise the choice and choose the best ones to make your gift more memorable and special.