The familiar saying about "Diamonds being forever" rings absolutely true when it comes to breathing renewed purpose into your diamond rings.
Repurposing diamond rings, heirlooms and other pieces of jewellery is something that has been practiced for years. This has also fast regained popularity when it comes to symbolising starting over after loss, breakup, or divorce.
Finding inspired ways to come up with something new and functional is a rewarding step to creating new memories.
Beautiful ideas to redesign your wedding ring after divorce
WHY DIAMONDS ARE PERFECT
Diamonds are not only strong but they are also naturally resilient and extremely durable. From deep within the earth, diamonds are well known for their durability and can last across countless generations.
Their resilience is what makes them the perfect choice to symbolise the restart button on your life.
From reshaping to resizing, a custom design choice is achievable and it begins with a little creative vision.
The creative possibilities and potential are infinite. What can be more pleasing than to create beauty through vision? A new dress ring, earrings, and pendant, or even as a keepsake for a child, it is not impossible.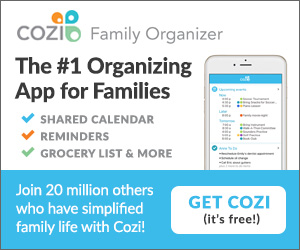 YOUR WEDDING AND ENGAGEMENT RINGS
Your engagement ring and wedding band are symbolic of the lifelong devotion and promise to passionately love and care for a spouse. It symbolises long-standing commitment, and the nuptial rites partners traditionally make to each through marriage.
With a break-up or divorce, what those rings are representative of no longer exists and many women will remove their rings as a sign of closure.
Very often, the rings are banished to the far end of a jewellery box or drawer to prevent the continuous reminder of what no longer is.
For some, slipping that ring from their ring finger is a metaphor of liberty and new beginnings. The fact of the situation is you have the freedom to claim the right to do with it whatever you set out to.
REPURPOSING WEDDING RINGS
Nothing says forget and move on like repurposing your diamond rings.
From coming up with a fabulous modern inspired piece of costume jewellery to designing a gorgeous dress ring, with a little creativity, you can breathe new life and significance into your diamond ring. Your first step to creating new memories.  This is a rewarding way to carry that first important step to closure and represents a new start.
THERE ARE NO RULES
There is no sufficient reason that redesigning your old rings cannot be fun. There are no hard and fast rules. The only solitary requirement is that you, as the wearer of the valuable jewellery, are happy with what you are wearing.
In fact, according to the 1952 etiquette book by Amy Vanderbilt's, repurposing your wedding band and engagement ring is the right etiquette after divorce.
Regardless of whether you choose to merely modify your existing jewellery, or completely redesign something old into a new piece of jewellery, it symbolizes a significant step toward letting go. Envisioning, creating and reshaping your wedding rings into a creative and functional piece of jewellery represents a self-rewarding step to starting with a clean slate.
Can you think of a more pleasing way to kick-start your new life and start envisioning your new beginnings?
WHERE DO I START?
It is simple really.
In a few easy steps, you can go from inspiration to creating something that is both functional and beautiful.
Recasting and reshaping your wedding ring allows you the freedom to put a little something of yourself into the jewellery.
Transferring what you have envisioned and pictured in your mind and combining that with the range of ring modification options offered for you to choose from, you are certain to discover the perfect piece of custom made jewellery.