Face masks are definitely the way to go as we head into the new normal of Covid-19. And, since surgical masks are critical supplies reserved for healthcare workers, we're gonna have to get creative and make our own.
Luckily a simple cloth mask can help lesson the spread of Coronavirus and there are lots of ways to make them from materials found around the home.
To help you on your mission to make face masks for you and your kids, we've scoured the web and put together a list of ideas to get you started.
7 Easy ideas to make face masks for you and your kids
1. MAKE FACE MASK FROM A T-SHIRT
Make face masks without a sewing machine using this super easy tutorial from Jennifer Maker. It's well-fitting, stylish and did we say no sewing skills required? All you need is a t-shirt or any stretchy fabric, scissors and a face mask pattern (see below).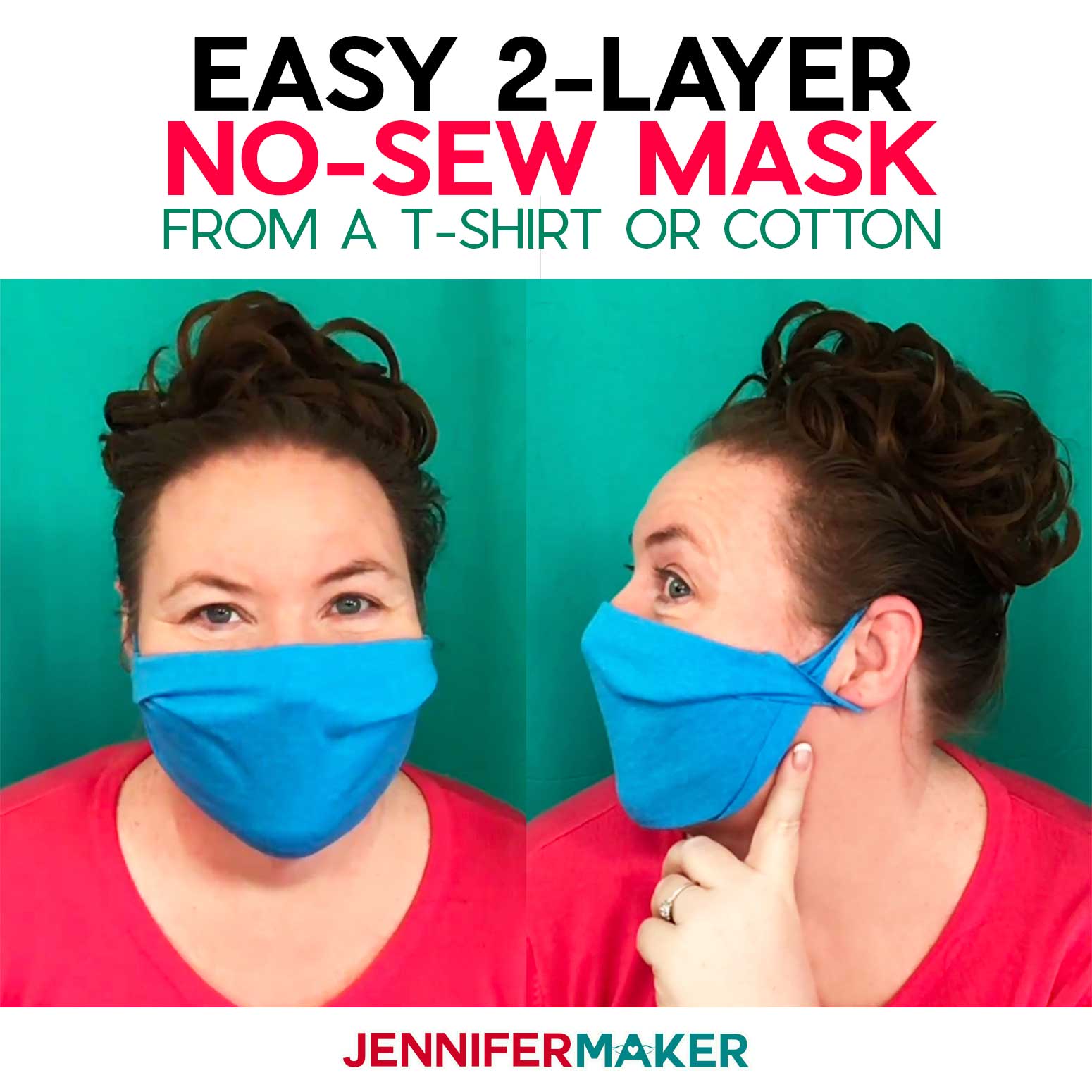 Source: Jennifer Maker
2. DIY FACE COVERING IDEAS FROM THE EXPERTS
The Victoria State Government has a nifty DIY cloth mask tutorial for download in case you want to make face masks at home. This one requires a bit of sewing (machine or by hand) but the result is a professional face covering you'd be proud to wear.
Source: Victoria State Government Health and Human Services
3. MAKE A FACE MASK FROM A SOCK
Have extra socks lying around? Make face masks with them using this easy-to-follow tutorial from Crafty Ideas. Choose a dark colour if you want to hide the fact that you are wearing a sock on your face. No sewing machine needed.
Source: Crafty Ideas
4. USE A SEWING MACHINE TO MAKE FACE COVERINGS
If you're comfortable using a sewing machine, this is the face mask tutorial for you. In just 7 minutes, you'll have a pretty and professional-looking face covering. Great to make for friends and family too.
Source: 5 Minute Rhythmic İdeas
Easy ideas to make face coverings for you and your kids (cont.)
5. NO SEW FACE MASK WITH HANDKERCHIEF AND HAIR TIE
Here's another no-sew mask tutorial that comes together in just five minutes. Make face masks at home with a handkerchief and hair tie … a great quarantine project for you and the kids.
Source: Japanese Creations
6. MAKE FACE COVERING FROM A BANDANA (AND A COFFEE FILTER)
Who knew you can make face masks with a bandana and a coffee filter? This 1-minute tutorial shows you exactly how to do that. No bandana? Substitute a pillow case, tea towel or t-shirt!
Source: Reader's Digest
7. DISPOSABLE PAPER TOWEL FACE MASK
Can't sew? No fabric or supplies? Smart Schoolhouse has you covered. This paper towel face mask is no substitute for a surgical or cloth face covering, but it's good in a pinch if you have nothing else available.
Source: Smart Schoolhouse

Get more support during the Coronavirus pandemic here:
Co-parenting during COVID-19: Your complete guide
Government Coronavirus Subsidies: What am I entitled to?
Deep cleaning tips for the home during the COVID-19 outbreak
Coronavirus: What your family will need for a quarantine
Coronavirus and Family Law: What you need to know