As a nutritionist, it's important to me that the ingredients I have on-hand in my freezer or pantry are healthy ones. This is an even bigger consideration while in self-isolation. I want to make sure that the food I eat supports my immunity as well as my mental health. Before I became a nutritionist, I was a chef so I also really want my food to taste good. As a bonus, eating food that tastes good and that you enjoy triggers the release of dopamine, our "feel-good" hormone. A very welcome side-effect during these unusual circumstances.
Throw into the mix being a busy single mum of three kids and these ingredients need to be long-life and very kid-friendly. With all the challenges of the COVID-19 situation, I do not need the extra one of "But I don't LIKE this!" at dinner time.
Items get bonus points in my kitchen if they are also gluten-free (my eldest son is a coeliac) and super-versatile, able to be used in a large range of recipes. Having the same old meals and snacks each day is boring (14 days of spaghetti Bolognese, anyone?) and doesn't give us the variety of nutrients that our bodies need.
So, taking all of that into consideration, here is my top five list of the ingredients that I'm loving right now.
5 ingredients this nutritionist is loving while in isolation
ROLLED OATS
The ultimate all-rounder for breakfast and snacks and excellent for good gut health and immunity. Oats are high in fibre, satisfying (less chance of "I'm huunngry") and lend themselves to lots of easy, delicious recipes. If you have oats, you are a few simple steps away from overnight oats, porridge, granola clusters, Anzac biscuits, crumble topping and bliss balls. I've been making up a batch of overnight oats, granola and bliss balls on Sunday nights to start my week right.
This bliss ball recipe adds dried apricots to the mix which are a great source of vitamin A, an essential vitamin for healthy immunity.
CAULIFLOWER FLOUR
A relatively new addition to my shopping list and a welcome one. Standard gluten-free flour mixes are great but lack the fibre and nutrients I like to add to my baking, where possible. PomPom Paddock have developed a cauliflower flour that is gluten-free AND a good source of iron, calcium and magnesium. Getting enough magnesium in our day makes us more resilient to stress (yes, please!) so I'm loving this product right now.
I've used this flour cup-for-cup in recipes like corn fritters, pumpkin muffins and my favourite chocolate-chip banana bread recipe. Too easy!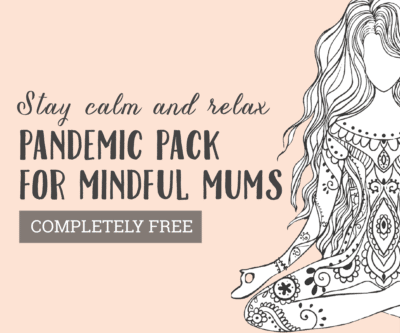 BEST EVER ISOLATION FOOD (CONT.)
CHICKPEAS
Dry or tinned, it doesn't matter, these are a must in my pantry at any time but especially now. Chickpeas are plant-based sources of protein, fibre and zinc – all essential to good health and good immunity. In my house, we love hummus, roasted crispy chickpeas, sweet potato chickpea curry and chickpea burgers. You can puree them through soups or add them to nachos. And if you have only thought of chickpeas as a savoury ingredient, then check out these chickpea chocolate biscuits.
PEANUT BUTTER
And other nut butters. Such a simple, inexpensive item that most kids (and parents!) love. Peanut butter contains protein, healthy fat and fibre which keep little tummies happy. I don't know where I'd be without peanut butter on rye sourdough for a quick breakfast, on grain crackers with sliced banana for a snack or in fresh dates for a mid-afternoon pick-me-up. If you are juggling work and home-schooling with self-isolation, peanut butter might just save your sanity.
To add some pizzazz to grilled chicken, vegetables and rice, make the easiest and only satay sauce you'll ever need. Whisk 1/4c peanut butter together with 1-2tb soy sauce, 1tsp honey and the juice of half a lime. Add a scant 2/3c coconut milk and mix until smooth. Winning.
DARK CHOCOLATE
So many ingredients that I love cooking with but I can't go past dark chocolate. I chop this and add to biscuits, bliss balls and my banana bread but honestly I enjoy this the most when I DON'T cook with it. When it's just me, a cup of tea and some time out with a piece of my favourite 70%. File under mental health foods essential to self-isolation.
If you are going to add this to your pantry essentials, choose good quality dark chocolate which is more satisfying, has small amounts of some nutrients and less sugar. You could also make a chocolate bark with your choice of nuts, seeds or dried fruit. There's lots of ideas for chocolate bark variations here.