Inspiration and support for single mums.
Beanstalk is a sanctuary of light-hearted conversations, practical advice and wonderfully transformative tools, designed uniquely for single mums.
Discover our ecourse
---
Are you ready to be the best single mum you can be?
---
Too many single mums put their lives to one side while they focus 100% on their children, often driven by guilt and worry. Yet, contentment comes from the source – you.
If you revamp your life, the results will filter through to your children and they will benefit enormously. Remember that you are their guide and their inspiration. They mimic and learn from you.
If you expect more from your life, they will grow up making more of theirs.
---
Are you ready to embrace your independence, redefine your path and be the best you can be, all whilst being a brilliant single mum?
From one single mum to another
"Lucy's ecourse is just fabulous for us single mums. It worked with my extremely hectic life and made it less hectic and much better. I'd recommend it to any single mum who wants to make changes but is struggling to get started." – Sherin, NSW
"I joined the Single Mum Vine Facebook group and it was like a huge relief. I now chat to other single mums whenever I need to. I get advice, support and lots of laughs. Plus I can help others. Love it." – Fran, LONDON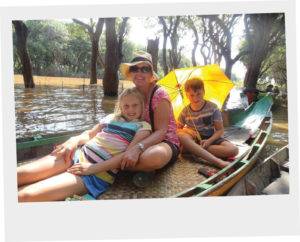 "So happy I discovered Beanstalk. A great resource for single mothers. I've done the course, read the blogs and joined the group! But my favourite bit is having single mum discounts emailed to me monthly. Thank you Lucy!" –  Mel, VIC
---
The Single Mum Vine is a warm, inspirational Facebook community, a place of understanding and laughter amongst single mums with shared experiences.